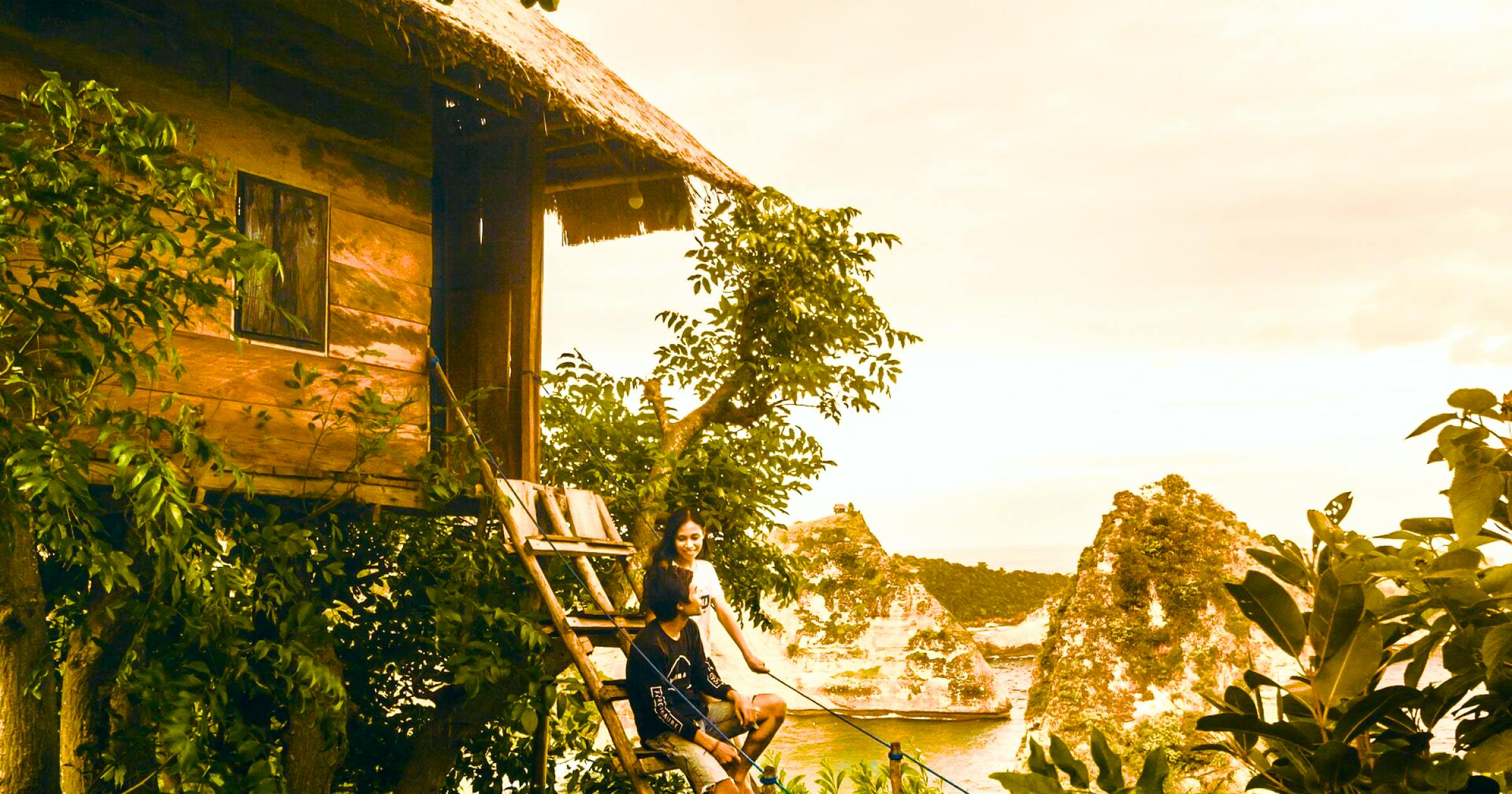 When to book a vacation rental vs. hotel stay 
Back
 Already planning that next vacation but debating between booking an Airbnb or a hotel? There are a few key factors to consider regarding where to stay on your next getaway. 
When to book a vacation rental:
When you want to save by dining in. Whether it's making sandwiches to enjoy for an afternoon at the beach or cooking a warm hearty dinner in the mountains, rentals are great for bringing out your inner chef and in doing so, being kinder to your wallet.
When the trip is on the longer side. Larger closets, in-unit washers/dryers and in some cases a nice outdoor space all serve longer stays.
When you're with a larger group. Whether you're taking the whole family, or heading away with a big group of friends,  rentals tend to be more cost-effective. Enjoy more space to sleep, roam and relax in. And if your traveling party is accident prone, enjoy peace of mind knowing you can add on coverage for vacation rental damage protection. 
When you're seeking more privacy. Whether traveling with a big group of friends while digital nomading, or with your in-laws, rentals often give you your own space - or at least a bigger space - to enjoy. Think outdoor BBQs and big backyards.
When you're craving one-of-a-kind accommodation. There are many themed houses (from tiny homes to teepees), with anything from Harry Potter to beer lovers in mind. 
When you want to live like a local. Staying in vacation rentals many times means meeting the neighbors, chatting with locals (like your hosts) and getting a feel for what day-to-day looks like in your destination. Learn the less touristy joints and explore like you live there.
When to book a hotel:
When you live for amenities. If you enjoy a concierge, full gym, room service, a  lavish spa and reliable 24/7 service only a phone call away, then a hotel stay is likely the right choice for you. 
Flexible booking policies. Though Airbnbs have a free cancellation option, you can find many hotels that allow no pre-payment bookings or "book now, pay later" options. Meaning you don't need to pay out of pocket before you arrive. 
When consistency is your thing. If you're looking to arrive at a destination knowing exactly what to expect, then booking a hotel chain you love and are familiar with is the ideal choice. No surprises necessary.
If you want to use points. Why spend on a hotel stay when you can book using points? Simply transfer your travel reward points to a hotel partner.
When you simply don't want to do any chores. In one word, housekeeping. If you enjoy daily room cleanings and being able to check out without a to do list, then hotel stays are for you.
Moral (of the where to stay) dilemma 
Vacation rentals and hotels both have pros and cons. Keep in mind - just because you choose an Airbnb this time around, doesn't mean you can't explore a new boutique or 5-star hotel on your next adventure. No matter what accommodation you choose, protect your trip with Faye whole-trip travel insurance.