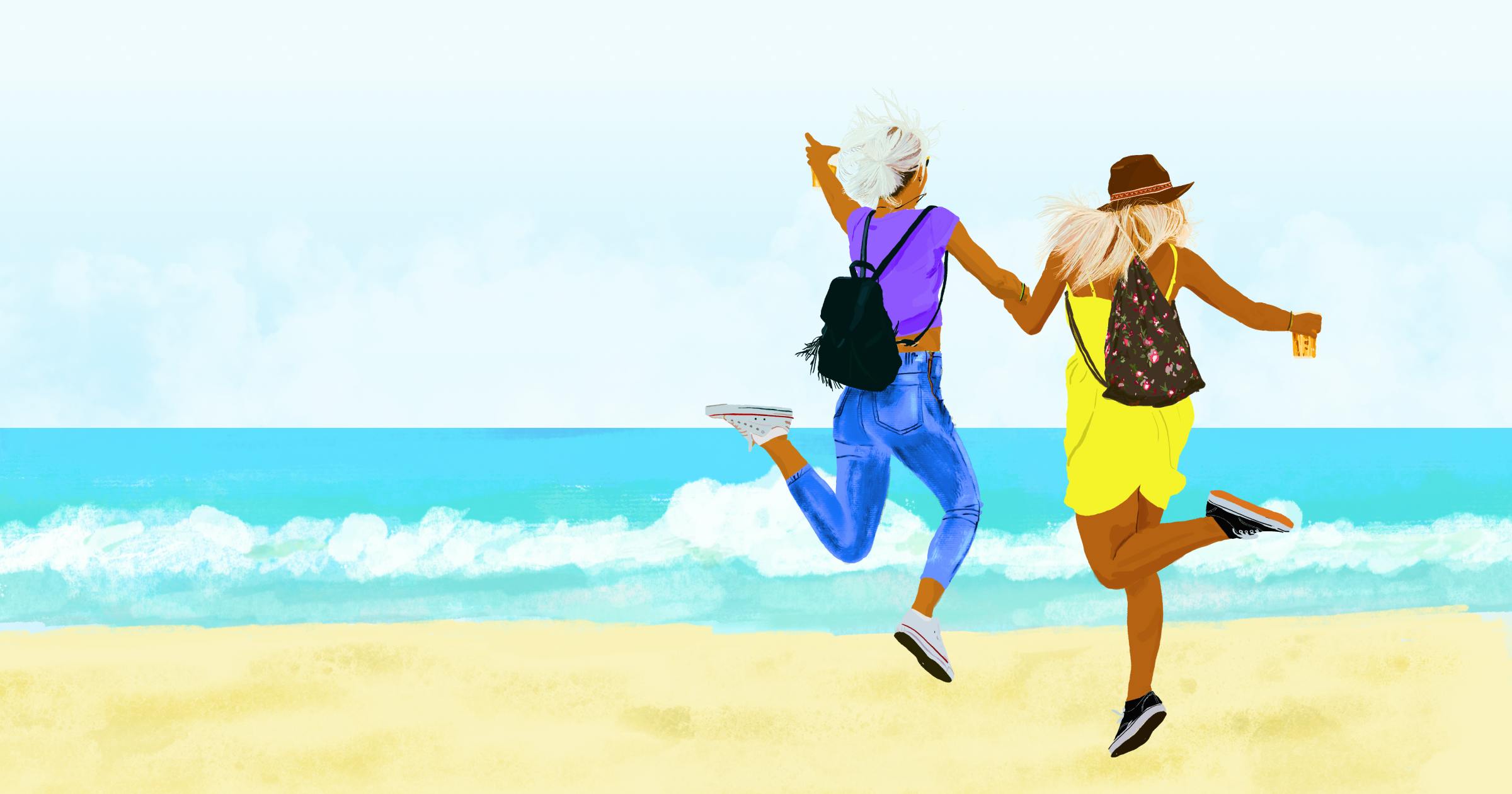 7 affordable spring break destinations for 2023
Back
Spring break is nothing without a lot of sunshine and a dash of adventure. It's the time of year when college students, young adults and families with kiddos that have a week off school look forward to taking a break from the daily grind and enjoying exciting locations with friends and loved ones. 
To avoid breaking the bank this season, here are our top suggestions for affordable spring break destinations:
1. Ocho Rios, Jamaica
Ocho Rios is known for its mellow yet beautiful beaches, lush tropical landscapes and lively culture. During spring break, the town is packed with college students and young families looking to enjoy the warm weather, welcoming locals, and the wide range of activities and excursions available.
It's top of our list as it offers many popular as well as hidden spots to explore in one small spirited island city. Some must-do activities include:
Dunn's River Falls: a spectacular terraced waterfall that visitors can climb and swim in (with a guide) that's one of Jamaica's most famous landmarks.
Mystic Mountain: A scenic chairlift ride to the top of the mountain leads you to panoramic views, a "Cool Runnings" style bobsled ride and a zip line experience.
Fern Gully: A 4 mile long road through a dense tropical rainforest that serves as a great way to explore and see local, exotic plants and wildlife.
James Bond Beach: This hidden gem is the beach featured in the James Bond film "Dr. No."
Ocho Rios Town: Here, you can stroll through the lively little town of Ocho Rios, shop for local crafts and souvenirs and sample traditional Jamaican cuisine.
Blue Hole: A secret oasis that's known for swimming and cliff jumping, this natural pool is fed by a small waterfall and surrounded by lush forest.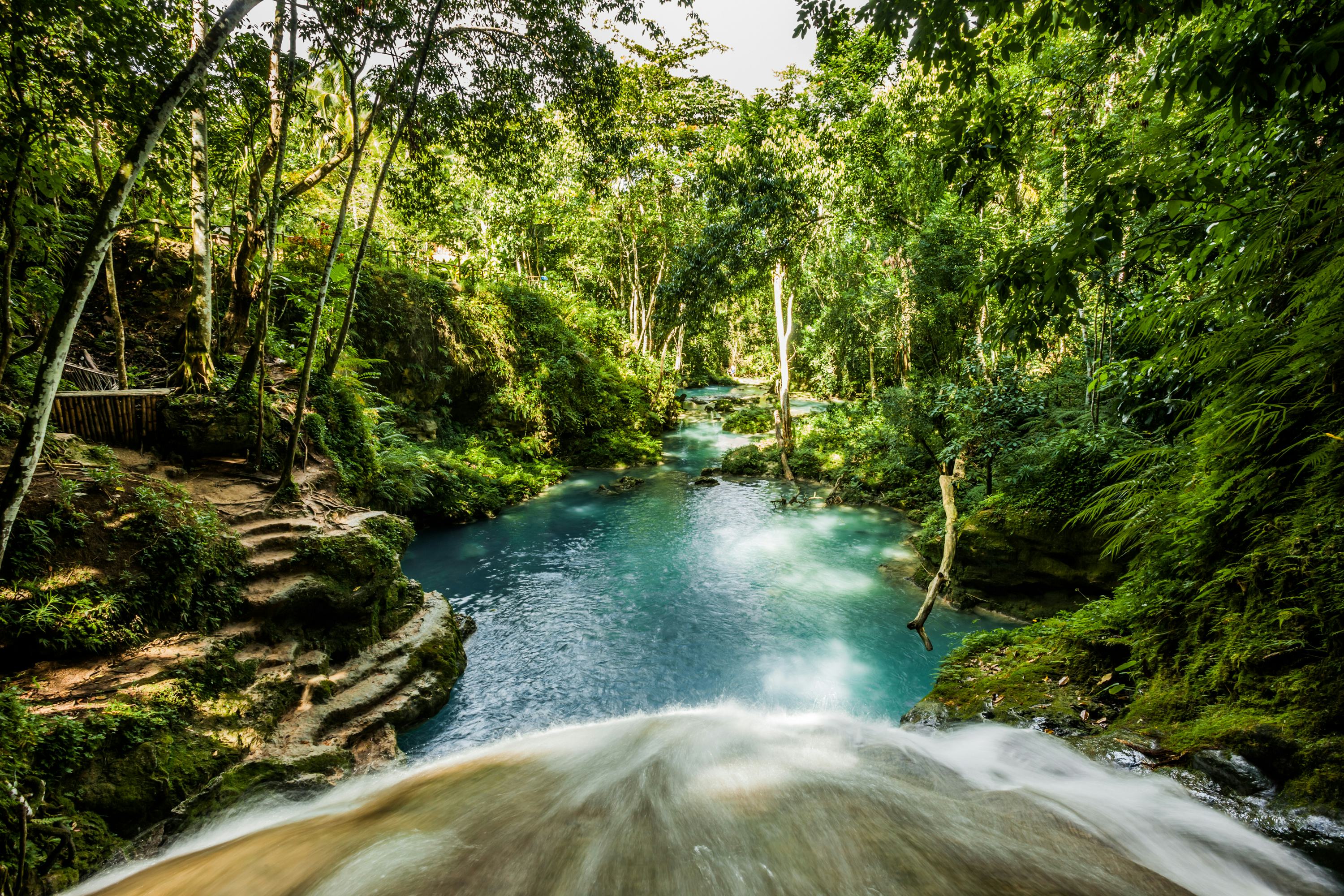 2. Punta Cana, Dominican Republic
This is the place to soak up the sun and enjoy a high energy environment - whether you're looking for the party scene or kid-friendly activities. If opinion A is what you're going for, then letting loose at Punta Cana's beaches, bars and clubs are where to get the party started. Check out Bavaro and Macao Beach to be in the center of it all. 
When it comes to where to stay, opt for an all-inclusive resort and hotels as many offer special packages and deals for spring breakers on a budget, including discounted drink packages, as well as activities and excursions, and access to on-site parties and events. 
If you're headed out with the family in tow, then you can find all kinds of todos, from snorkeling, windsurfing, kitesurfing, paddle boarding or swimming with Dolphins at Dolphin Explorer. And if you're looking for a more extreme experience, you can zip lining, go on an off road adventure or even jump on a bamboo raft ride at Scape Park.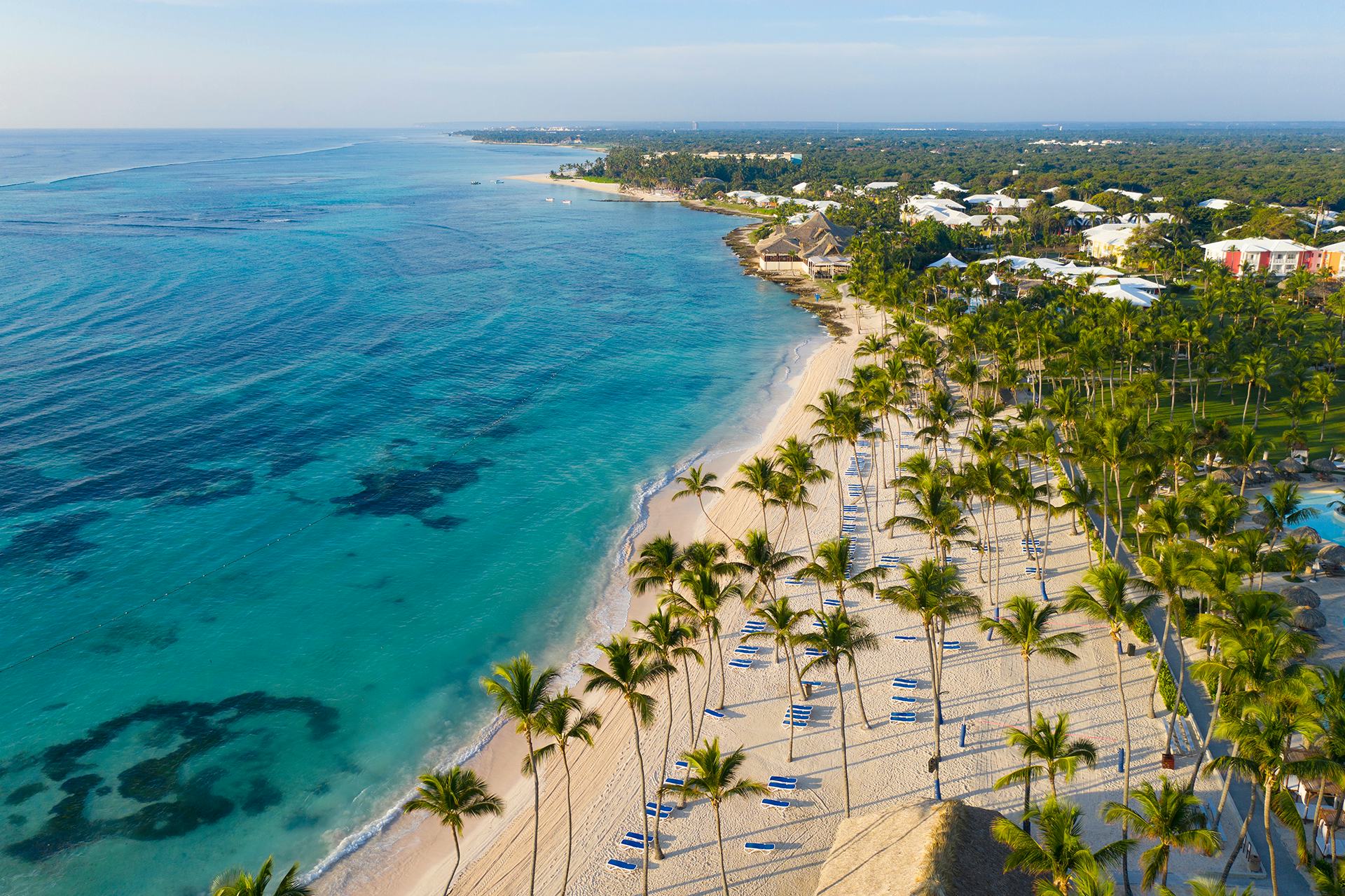 3. Cancun, Mexico
Mexico is only a short flight or even a drive away from most southern states, making it a cost effective and convenient destination for spring break. And Cancun's tropical setting makes it ideal for those looking to relax on the beach while taking in all of the essentials: sand, sun, world-class hotels, a mix of water activities and vibrant nightlife. 
Beyond surfing, snorkeling and floating in the Caribbean Sea, there are also many water parks, theme parks, and other family-friendly attractions, such as Xcaret, Xel-Ha, and Xplor, which you can head to with your friends or kids. Or if taking in the local history is more your vibe, then a visit to ancient Mayan ruins like Tulum, and Chichén Itzá, an archaeological site and one of the new seven wonders of the world, might be just the ticket.
Cancun offers many lodging options, from all-inclusive resorts to private vacation rentals (if you go this route, don't forget about vacation rental protection!). Just keep in mind that if you are traveling with children, you might want to avoid the hotel zone, where it tends to be noisier, as many famous bars, clubs, and other venues offer live music and entertainment.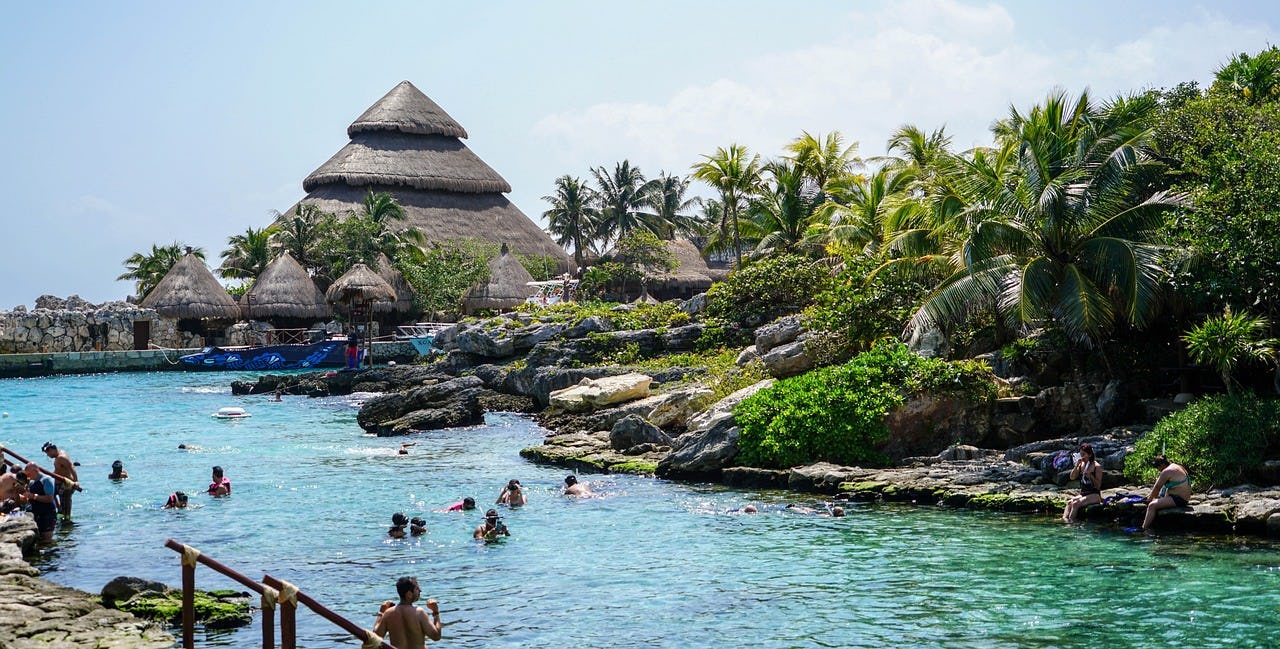 4. Puerto Vallarta, Mexico
Puerto Vallarta boasts sandy beaches, warm water and activities for adventure seekers of all ages. (And if you're considering going extreme, consider adding adventure sports coverage to your trip protection.)
You can choose to stay in one of the many all-inclusive resorts, great for adults only if you're looking to hang by the pool all day and night, or good for families are those with children's clubs and activities to keep the little ones entertained during your stay. There's also a wide variety of rental villas and apartments, so if you prefer to cook and find your home away from home, that's also a viable option. 
This beach city is great for those looking to take in the sites and sounds of the oceans along the city's famous oceanfront boardwalk, the Bay of Banderas, or even at Los Arcos National Marine Park. You can also take in a panoramic view from the sky while parasailing, jump on some jet skis or opt for a boat tour to watch the Humpback Whales at Marietas Island.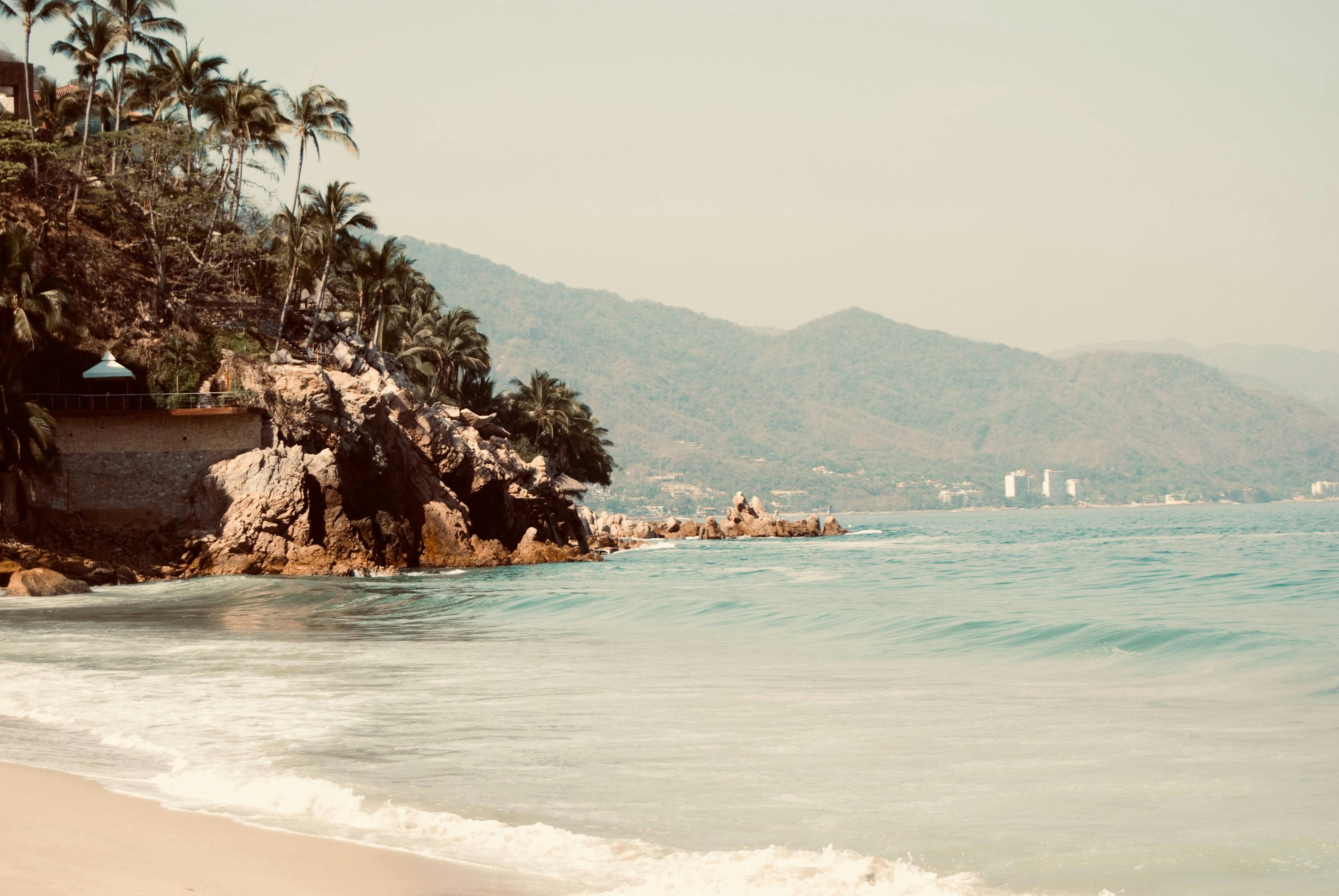 5. Fort Lauderdale, Florida
Florida is synonymous with spring break in the states. Its miles of beaches and sunshine make the whole state chock-full of great opportunities for spring trips. If you're looking to not break the bank, Fort Lauderdale will offer you lots of bang for your buck. 
Featuring some of the most beautiful strips of sand around Fort Lauderdale Beach and Hollywood Beach, the city also has local nightlife filled to the brim with a mix of bars, night clubs and live music so you can mix it up or find a favorite spot to return to night after night. 
While there, take advantage of the variety of shopping malls and outlets, dining experiences and even airboat rides in Everglades National Park to visit the local alligators, manatees and other wildlife that call Florida home.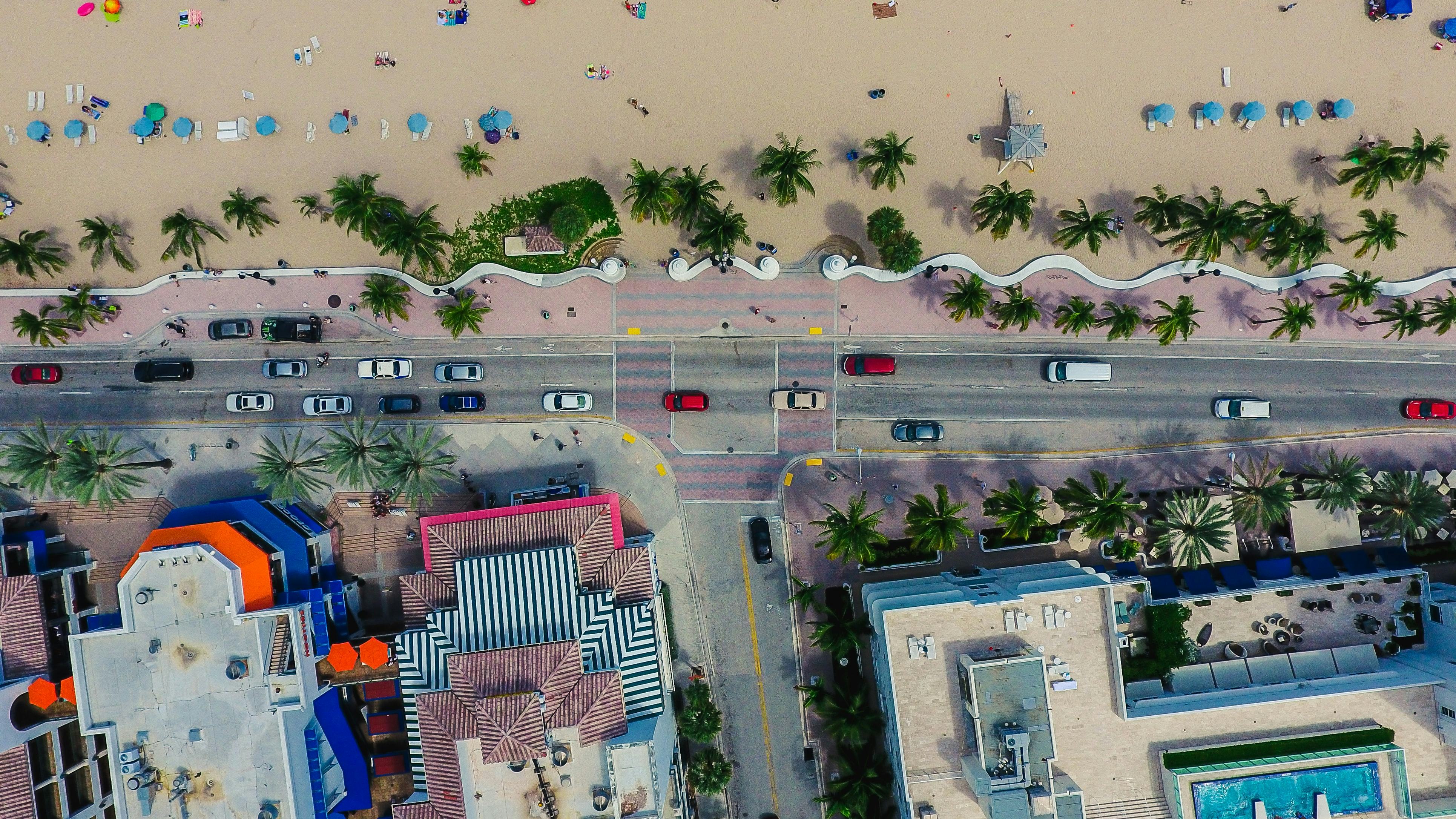 6. Savannah, Georgia
If historic Southern charm is your cup of tea, Savannah is the destination you're looking for. You can discover all the city's secrets through one of the famous Savannah ghost tours or simply enjoy the beach on Tybee Island. But perhaps the most enjoyable part of Savannah is that you can enjoy many of the top attractions just by walking around - free of charge. troll through Forsyth Park and down cobblestone River Street for restaurants, bars, candy shops and historic buildings on the Riverfront or walk a bit south for beautiful public squares and beautiful parks. 

Other top suggestions if you're a first timer: hop on and off the colorful trolley.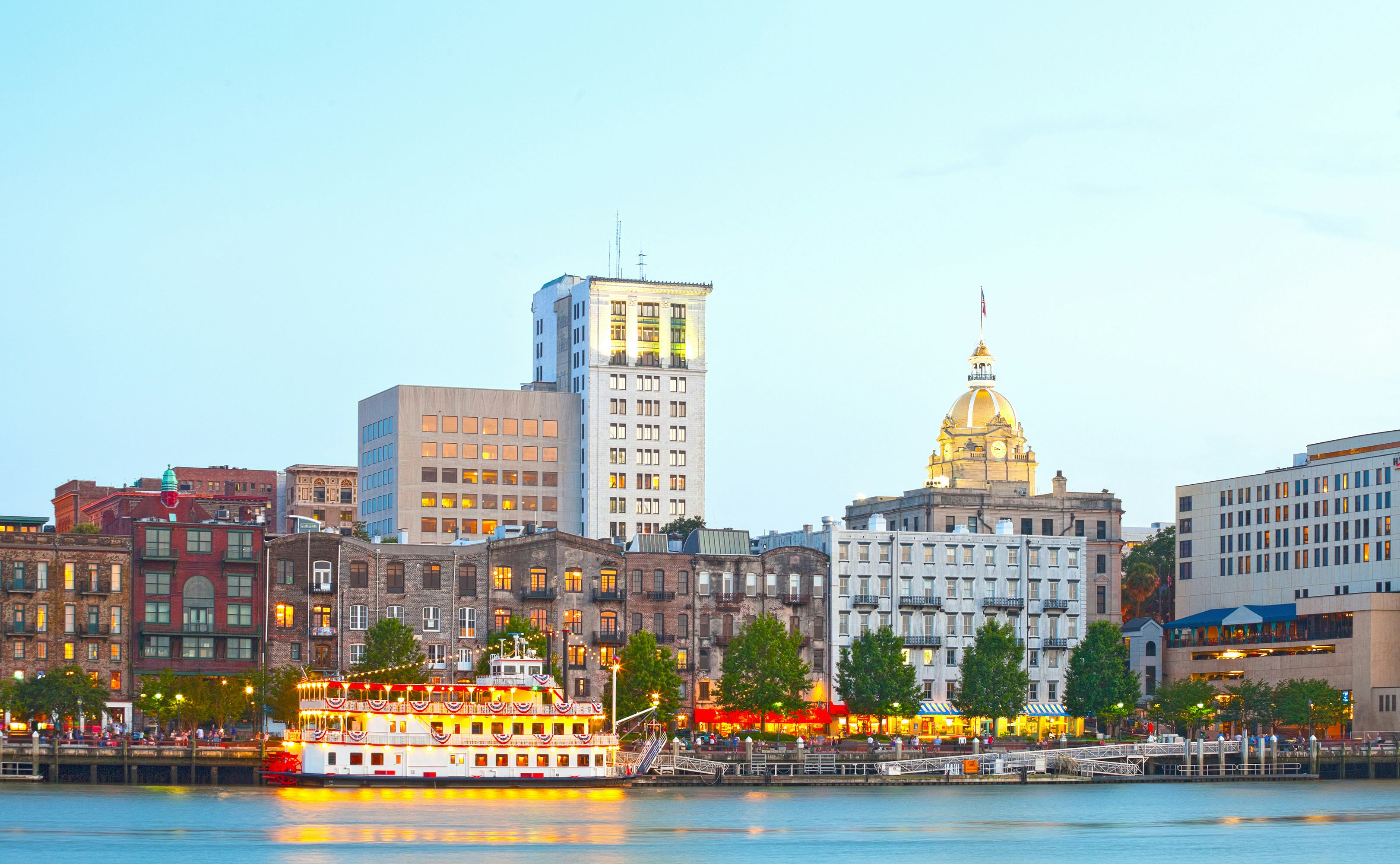 7. New Orleans, Louisiana 
The Big Easy may not be a classic beach city, but it definitely is full of life which makes it an ideal location for vacation. Spring break is usually directly after Mardi Gras and just before the annual Jazz and Heritage Festival kicks off, making it the perfect time to enjoy the nice weather, affordable accommodations and flights. 

Into cuisine? You're in the right place as New Orleans is known for its delicious food. Dig into beignets at Café du Monde or the Creole gumbo at Dooky Chase Restaurant, then take in the nightlife on Bourbon Street, maybe grab a drink at the revolving Carousel Bar & Lounge or live music at wine bar Bacchanal Fine Wine & Spirits.

Safety first
No matter where you choose to go on your spring vacay, it's important to remember to travel responsibly and be mindful of local laws and customs. As a tourist you should always be aware of safety and security in your surroundings, keep an eye on your belongings, and be vigilant of any potential scams or dangers. To give you peace of mind while you travel and for access to our 24/7 support team, Faye Travel Insurance is your must-have carry-on item.