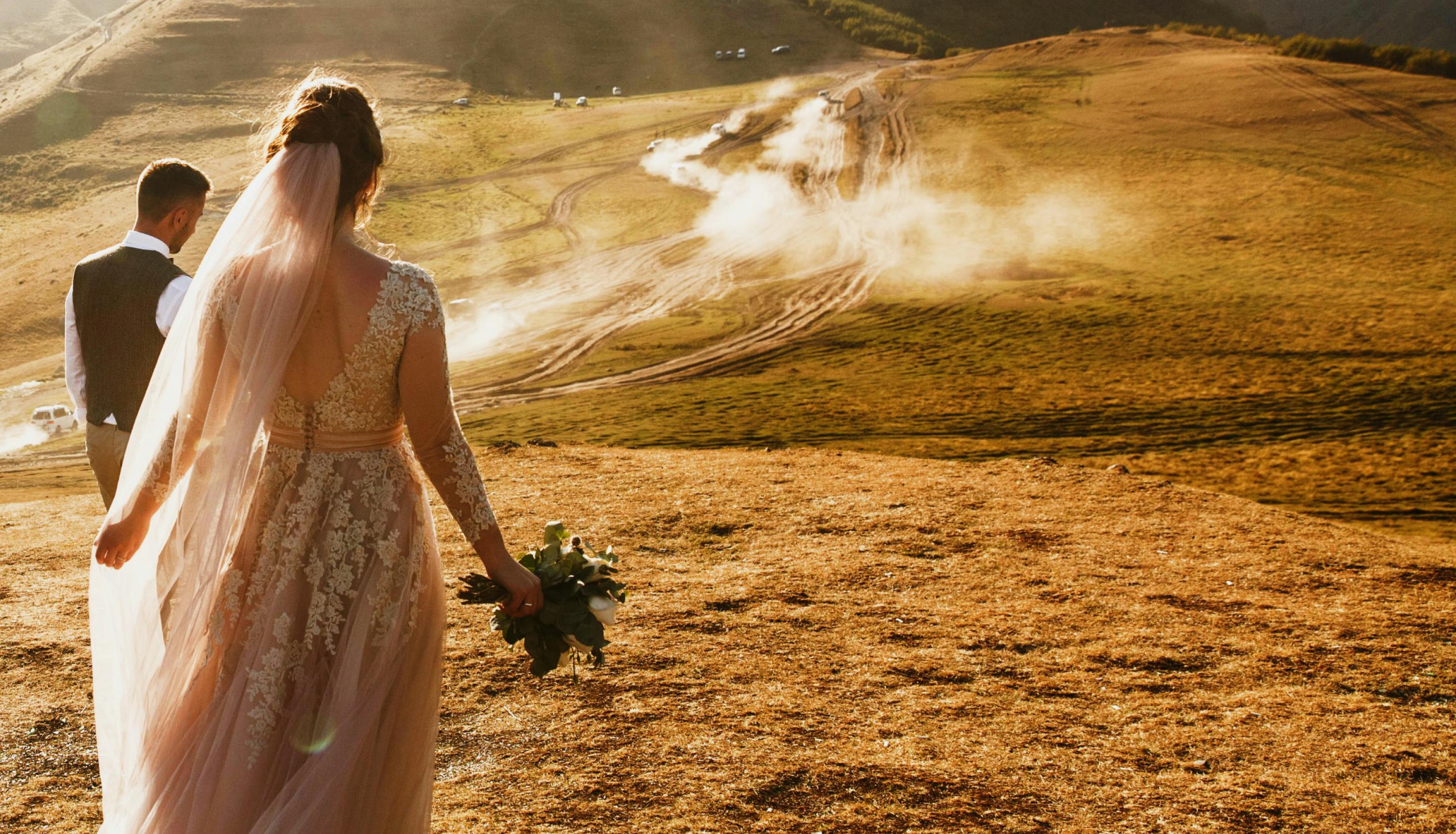 Planning a destination wedding? Here's how to protect your big day to the fullest
Back
Destination weddings can be a dream come true, with a picturesque backdrop and a small intimate ceremony. But planning and protecting the most important day of your life can be tricky as it isn't always so straightforward when planning it far from home. Here are our top tips to ensure your destination wedding is everything you've ever imagined and more.
1. Purchase travel insurance, your #1 companion.  Whether you're traveling to a tropical paradise or a historic, culturally rich city, travel insurance is top of the list for any destination wedding. It can protect your prepaid expenses, such as flights and lodging, as well as cover you when it comes to lost luggage, flight cancellations and extreme weather that could ruin your special day. Just ask Adam and Jeremy, who planned a romantic ceremony in Puerto Rico when their wedding was derailed due to Hurricane Fiona. Faye Travel Insurance saved the day and even made sure they were still able to get hitched.
2. Choose a reliable wedding planner. Planning a wedding can be overwhelming, only to be compounded by the fact that you're doing it away from home. Make your life easier by choosing a wedding planner who has experience with destination weddings, especially in the locale you've chosen. They can help you navigate the local customs and regulations. Always ask for references - including from the hotel or venue you're thinking of having the ceremony at - and read up on the reviews previous couples have written before picking your right hand for your upcoming nuptials. Some venues may even provide an on-site planner.
3. Know the local laws and customs. Different countries and regions encompass different laws and customs when it comes to weddings. For example, in England and Wales it was illegal to have an outdoor wedding before the pandemic. So it's important to do your research ahead of time (or find a good wedding planner who can do this for you). You might need specific documents to get married, or there could be visa requirements. Don't skip this step - you want to enjoy this time to the max sans any paperwork snafus. If you're traveling to your wedding with Faye, the Faye customer experience team can help you figure out all the documents you need to have in order before getting hitched abroad. Chat with them via the Faye app 24/7!
4. Send out invites early and keep your guests updated. Keeping your guests informed as early as possible is the best way to ensure that friends and family can plan ahead and be there on your special day. If there are specific requirements - like visas or travel restrictions, let them know plenty of time in advance, so they can plan accordingly. Make sure to also keep them informed on the weather as it impacts packing choices. 
5. Protect your wedding vendors. Your wedding vendors are an essential part of your wedding as without them, there won't be flowers, photos, or that magic touch that will make your day so special. Ensure they have the necessary permits and insurance to operate in the location where you're getting married and consider adding a liability clause to your contracts. This is also something that a wedding planner can help you out with. 
Planning a destination wedding isn't all flower picking and cake tasting, but with the right preparation and protection, you can walk down the aisle at your dream destination without a hitch. If you want travel insurance that's there 24/7, look no further than Faye.