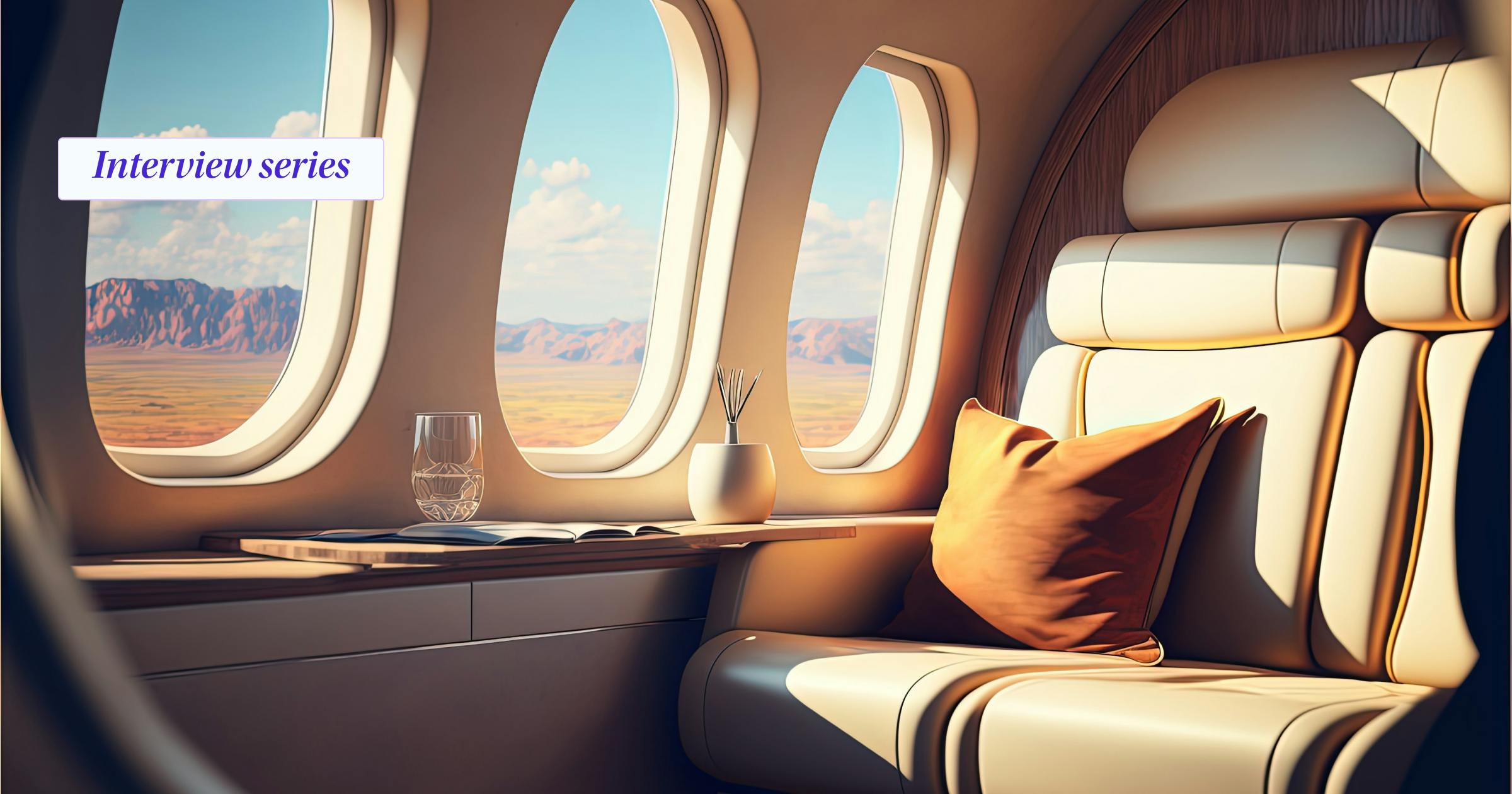 Expert advice on how to easily get started earning miles 
Back
Traveling in first class, complimentary upgrades and using points to pay for 5-star hotel stays is the dream for so many, but how do you even begin to collect the miles and points? We sat down with Julia Menez, founder of Geobreeze Travel and top points strategy coach, to pick her brain on the best ways to crack the code and start earning right away. 
Tell us a bit about your background and how you ended up as a travel hacking, personal finance and points coach? And what you love about it. 
Ever since I was 14, I had my mind set on becoming an actuary. Becoming a "points and miles strategy coach" was nowhere on my radar. For those reading this who are unsure what an Actuary is, it's a business professional with advanced statistical skills who deals with the measurement and management of risk and uncertainty.
I majored in actuarial science and even went to an actuary camp and worked as a corporate actuary for about nine years. Throughout my career, I took an interest in personal finance blogs and, through that learned that you could travel for next to no cost using points and miles. Eventually, I learned that the key to earning a lot of points and miles was to get business credit cards. I thought I needed a "real" business to qualify, not realizing that people are able to get business credit cards from selling on eBay or Facebook marketplace! I started up a travel agency on the side just to get business credit cards, and it eventually turned into the points and miles coaching business that you see today. 

I've been doing Geobreeze Travel full-time since early February 2022 and I love it! Some of my favorite things are that it's so much faster to develop, test, and update different offers as an entrepreneur vs. as a corporate employee. In the last year, I've been able to dabble with launching a course, high-ticket coaching, working with brands like Southwest Airlines, and tons of other fun projects. In addition, I get to experience business class flights and luxury hotels for a fraction of the cost that I'd be spending if I didn't have points.

What are your top 3 travel spending tips - from saving money to why you need to use credit cards over debit cards to book?
My top 3 spending tips:
Before signing up for a new high-rewards credit card, always have the sign-up bonus amount ready to go in your bank account so you can pay off your bill in full.

Set your credit card payments on autopay each month. This will help you avoid any late fees or interest payments, which can really erode the value of points earned.

Look into starting some kind of business. When all my expenses were personal expenses, I tended to be overly frugal. But as I've worked on launching and growing a business, it opens up a whole world of looking at expenses as a way to create jobs, get tax write-offs, and invest in business tools like software and coaching that help me to earn more points without draining my bank account. If done right, these business investments can really help your overall income and net worth!

Which travel credit cards do you recommend the most? Which ones do you use?
This is where most points people just answer "Chase Sapphire Preferred - please use my link." But the cards you use the most will depend on what types of points you get the most value out of and where you tend to spend the most money. I've personally gotten a lot of value out of the Hyatt Hotels program, American Airlines program, and many international carriers. 
At home, our largest expenses are rent, dining, groceries and travel. For rent, we use the Bilt card. You can, too even if your landlord doesn't accept credit card payments (they can mail your landlord a physical check or wire an ACH payment). We also use this card on rent day (the first of each month), so we can get 6x the points on dining. We transfer the Bilt points to American Airlines or Hyatt. When it's not rent day, we tend to use our Amex Gold card to earn 4x the points on dining and groceries. Amex points are the ones I use most for international flights like business class through ANA, Emirates, Singapore Airlines, and many others. 
I also use the Chase Freedom Flex and Chase Ink Business Cash cards to earn 5x on selected categories and will route these points through a Chase Sapphire Preferred account so that I can transfer the Chase points to Hyatt. 

There are many other cards that people find value in, but not every offer is relevant for everyone. One of the most popular cards these days is the Capital One Venture X which comes with airport lounge access, which I know is a huge benefit consumers love. To help you make a decision on what card is best for you, I offer free personalized credit card consultations where I'll provide recommendations based on your particular travel goals, budget, and lifestyle.

What advice do you usually give for those just starting to use travel rewards and how to save while doing it?
My advice for someone just starting out with travel rewards is to start slow and connect with other people in the points community. Instagram can often make it seem like everyone is flying in business class or first class all the time, but it's important to remember that if you "only'' save $500 from points and miles rather than $5000, that is still a win! You saved $500, and that's something to be celebrated rather than ashamed of. Additionally, if you are looking to level up your points and miles, the fastest way is to connect with others who are in the hobby as well. Each week, we feature a different points enthusiast on the Geobreeze Travel podcast to showcase many different ways to play the game of points and miles.
What's the easiest way to start earning points?
If you have a credit score over 720, one of the easiest ways to earn points is by signing up for a credit card and meeting the minimum spend to get a large signup bonus. However, if your credit score is below 720, there are other ways to earn points as well, though it won't be as many points. This can include using shopping portals or dining portals or signing up for different promotions like bonus points for staying at different hotels. Additionally, if you travel often, make sure you sign up for a frequent flyer ID or loyalty ID with the airlines and hotels you use because those points can really add up as well.
Is there an airline or hotel card and/or rewards program that you think works the best?
For hotels, I'm currently Team Hyatt because they have an award chart with some great sweet spots, while most of the other major brands like Marriott, IHG, and Hilton tie the points price to the cash price of the hotel. For earning Hyatt points, there are the Hyatt credit cards, Bilt Mastercard, and Chase cards like the Chase Sapphire, Chase Freedom Flex and Unlimited, and Chase Ink Business Preferred/ Cash/ Unlimited. 

For airlines, it largely depends on who services your home airport. When we lived in Colorado, I predominantly used Southwest. When we lived in Jersey City, I used United. Now that we live in Las Vegas, we have tons of options and I'm getting a lot of value out of the American Airlines program. To earn American Airlines miles, I have an American Airlines card and I transfer in points from Bilt. We sometimes also use RocketMiles to earn American Airlines miles when staying at boutique hotels. 
How do you find the best travel deals? 
There are two kinds of travel deals people go after. The first is "I don't have a specific destination in mind -- I'll go wherever the best deal is." This is where subscribing to flight deals lists like Scott's Cheap Flights, Straight to the Points, Thrifty Traveler, or Ashley Gets Around can help you find some great deals. Many of these sites also have a free version of their newsletter. The second type of travel deal is "I have a specific destination in mind what's the best way to fly to that destination?" For these types of deals, it's important to be flexible. If you are flexible with your travel dates, routes, departure airport, etc., you can find some great flight deals that way by using notification services like Google Flight Alerts or ExpertFlyer. 

What's the best piece of travel hacking advice you've ever received? And what's the best tip you could give readers?
The best piece of advice I've received is to study airline alliances. They can be a bit confusing, but this is where many of the big savings to fly luxury flights come from is by learning how to move points around to get the same flights for fewer points. Many of the videos on the Geobreeze Travel YouTube channel are dedicated to step-by-step tutorials on how to navigate airline alliances. 
The best tip that I can give readers is to connect with others in the points community. We feature tons of diverse points enthusiasts on the Geobreeze Travel podcast and occasionally host in-person meetups as well!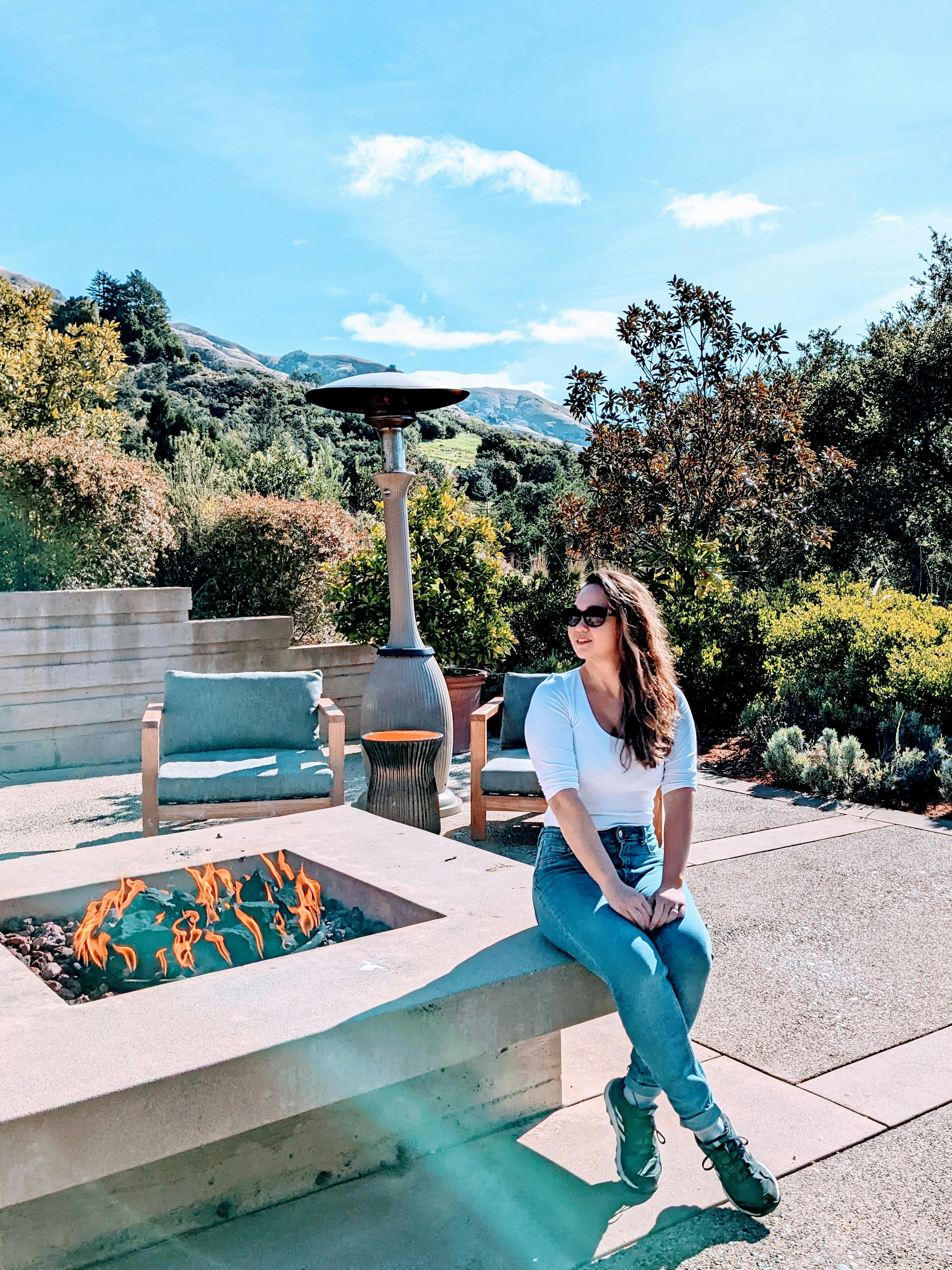 Start saving
Hopefully, these top tips and tricks will help you to start earning points and saving money right away. If you want to follow the latest trends and ways to save or join a class with Julia, you can find her on Instagram @geobreezetravel or info on coaching, masterclasses and more via geobreezetravel.com.