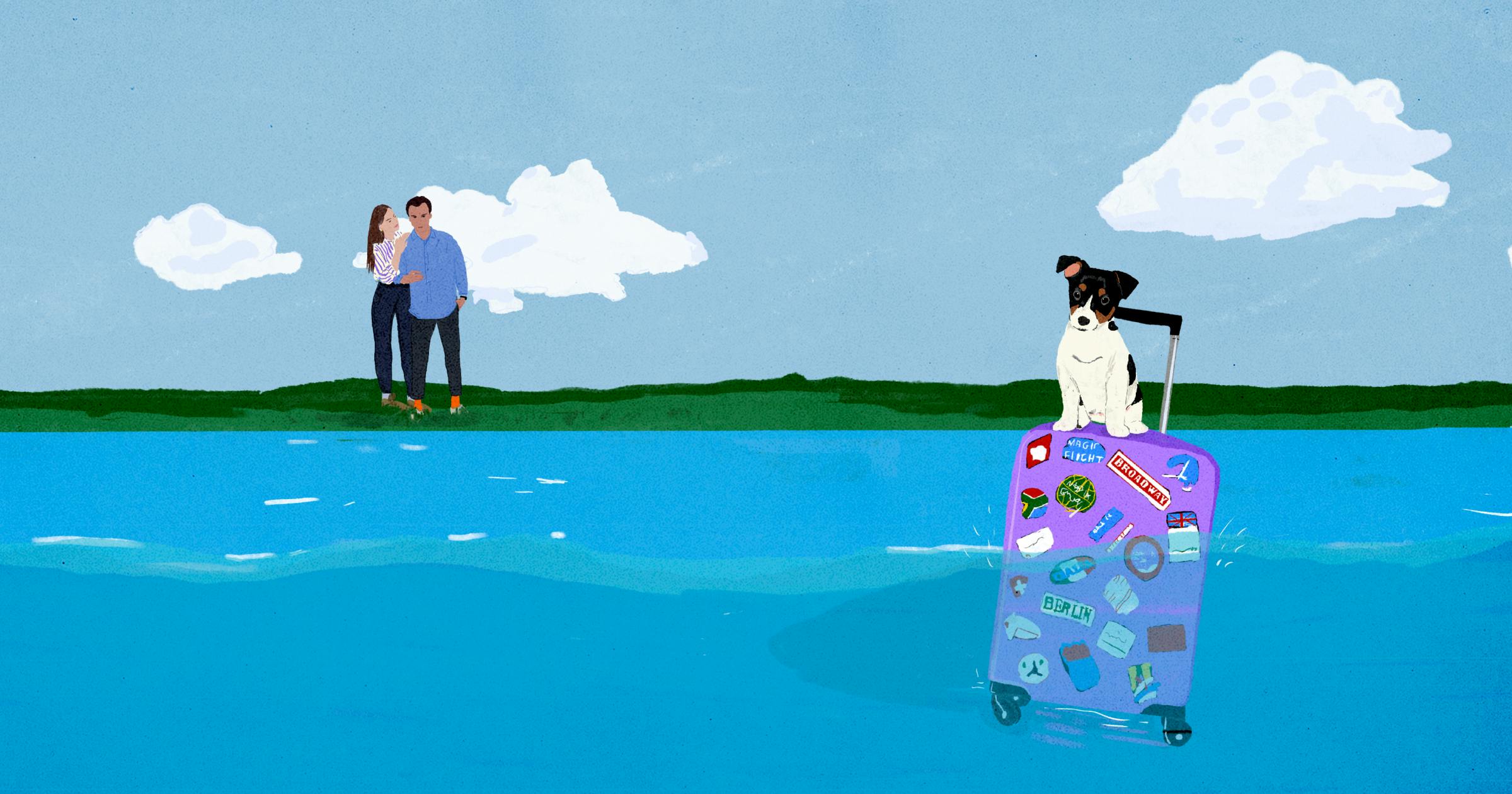 Sticking a Bluetooth tracker on all your luggage is trending. Here's what you need to know.
Back
The summer of revenge travel is here – airports are hectic, airfares are skyrocketing, and flight delays and cancellations have become the norm. With lost baggage horror stories circulating the news daily (ahem: Heathrow), we've seen one item on everyone's summer packing list reign supreme: a Bluetooth tracker. 

Their simplicity, functionality, and size make them a no-fuss accessory that you can easily attach to your bags, keys, passport, wallet (and even your pup!) to give you the peace of mind that what you want to bring on your trip boarded the plane with you. And in the chance it didn't, you'll be able to keep tabs on where it's gone. 

Here's info on some of the best trackers for you to consider bringing along on your next journey so you can keep tabs on your luggage and airport essentials - anywhere, anytime.

Apple AirTag 
For Apple users, the Apple AirTag is a natural choice. The AirTag's sleek design, wide tracking reach, and extensive line of accessories put this tracker at the top of our list. In fact, one traveler flying from Cleveland to Vienna this summer used their AirTag to discover that her lost bag had somehow landed in Paris! 

This tag works alongside Apple's Find My app and can give you detailed directions to your misplaced possession whether you left it at the gate or it ended up lost in transit.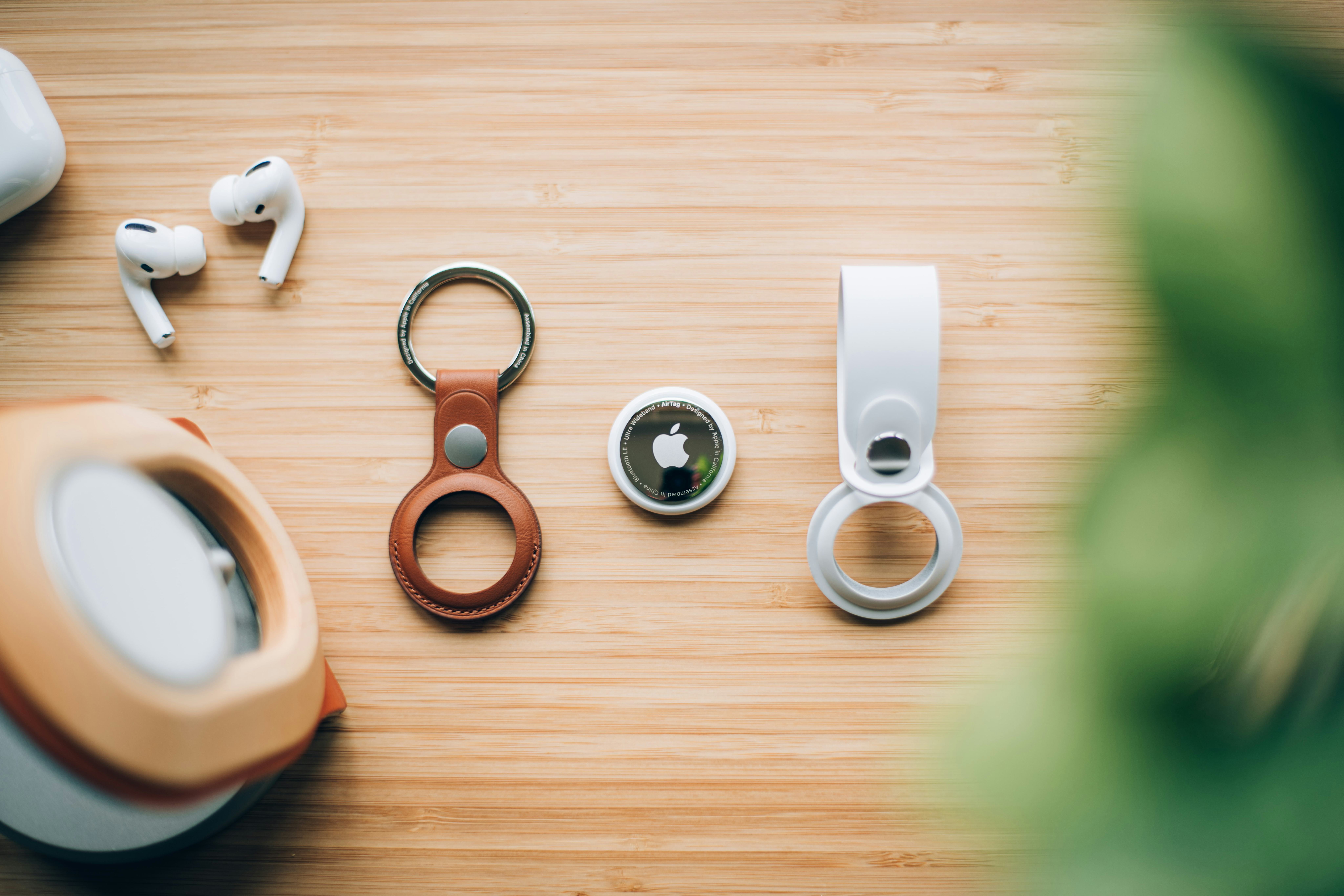 Tile Pro
If you're tired of standing at baggage claim anxiously wondering when yours will show up, stick a Tile Pro in your luggage. When your bag gets close, the gray circle in your Tile app will turn green, letting you know it's time to make your way to the carousel to pick it up. Tile is ideal for someone looking for a tracking device compatible with both Android and Apple devices, that also has a variety of options to choose from, such as a sticker version to attach to smoother surfaces like a laptop and a slim version that you can easily slip in your passport holder or wallet. 

Samsung's Galaxy SmartTag
The Samsung Galaxy SmartTag works with SmartThings Find which is exclusively available on Samsung Galaxy devices. This tag's sleek design and accessibility make this a top choice for Samsung users who want to keep an eye on their personal items while also being reminded about some important pre-trip to-dos. The SmartTag lets you turn off lights remotely when you realize en route to the airport you may have forgotten to do so. You can also use Samsung SmartTags to control various smart home devices - like the TV or AC - with just a single click from wherever you are in the world.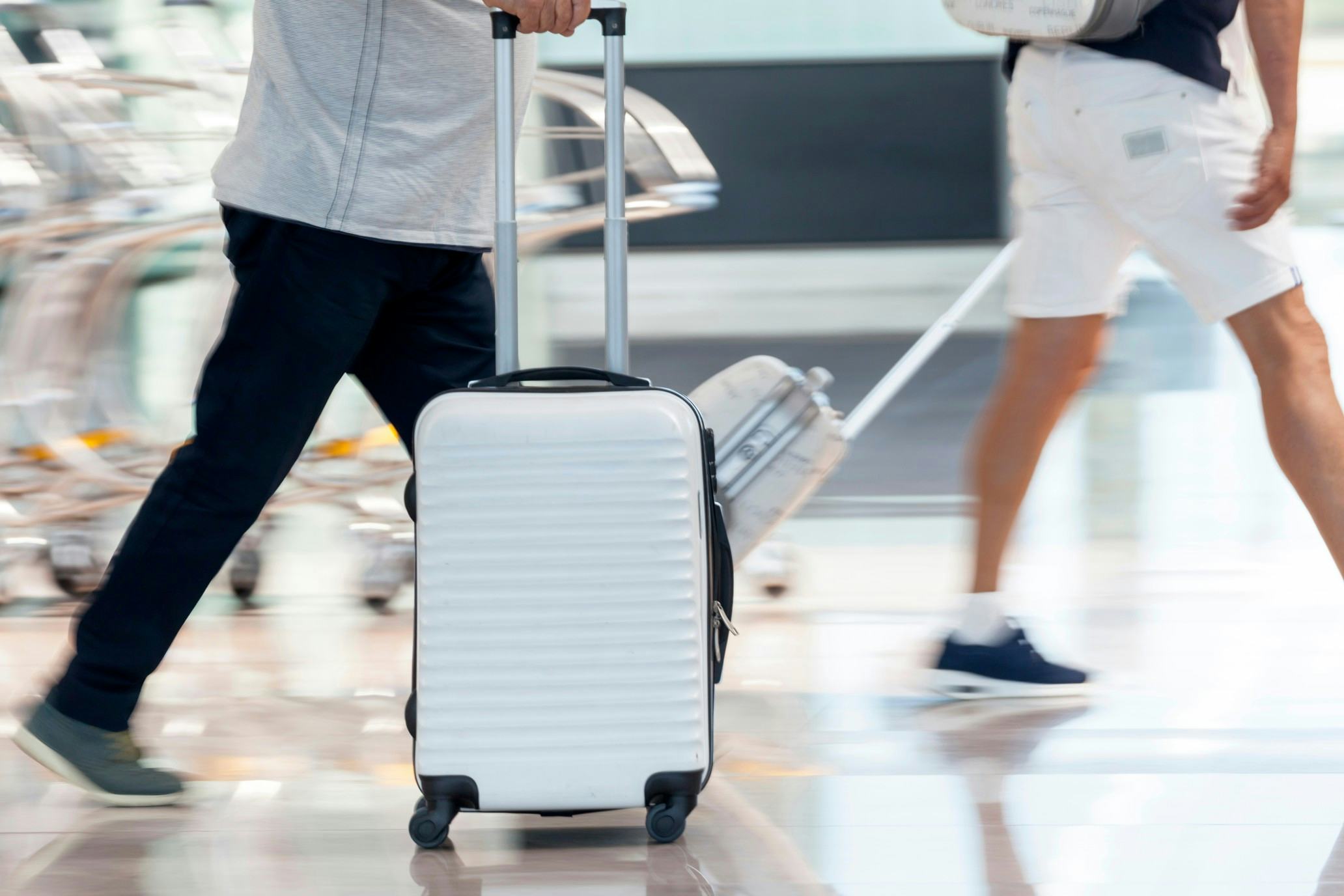 Travel smart 
Tracking where your luggage is heading thanks to these devices – from dropping it off at check-in to (fingers crossed) arriving at baggage claim – has become somewhat of a must this season. Use these to keep an eye on your luggage and let Faye worry about the rest.