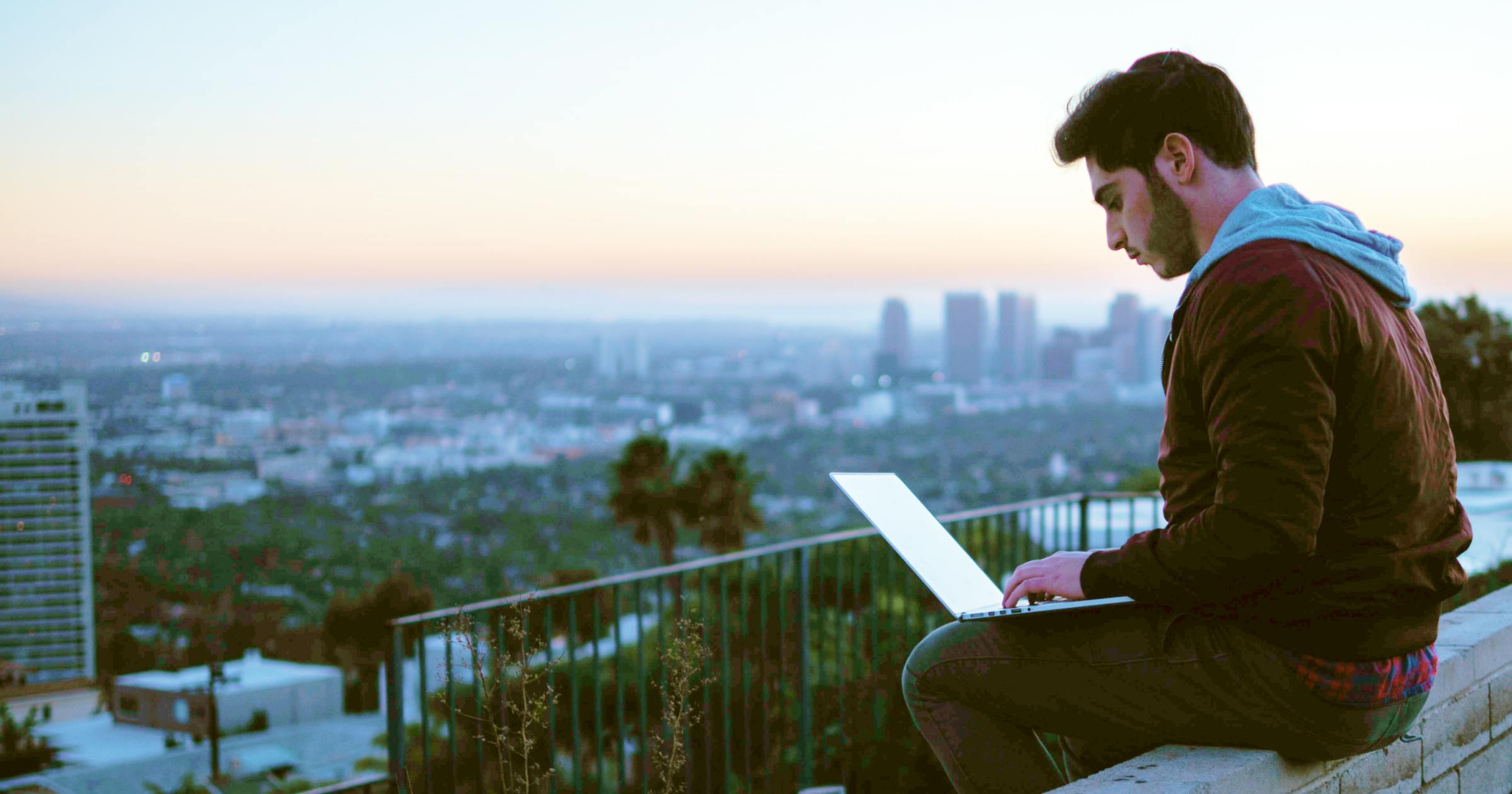 Digital nomads: top 7 destinations to live, work & play
Back
Wanderlust is at an all-time high. With 35% of job holders, or about 55 million people, in the U.S having the ability to work from home full-time and companies like Airbnb and Twitter giving their employees the freedom to work remotely from anywhere in the world, it should be no surprise that many are opting out of office life for a laptop beachside. 

And what's better than being able to work from everywhere?

For the 15.5 million Americans that called themselves digital nomads last year, nothing. For many, being able to work, live and play in a new location is priceless. Not to mention, a growing number of countries are further enticing remote workers with special visas and tax exemptions. 

After weighing various factors, we made a list of the top 7 destinations for remote work: 
Chiang Mai, Thailand
Bali, Indonesia
Wellington, New Zealand
The Canary Islands, Spain
Cape Town, South Africa
Lisbon, Portugal
Buenos Aires, Argentina
Let's get into the nitty-gritty of why we think you should add these to your list of musts if you're a globetrotting digital nomad.
Chiang Mai, Thailand
Thailand is known for its stunning beaches, detailed temples, delicious food, and the list goes on. It's also quite easy to make yourself at home with the country's new digital nomad visa (applications opened September 1, 2022) which allows you to work and live in the country for up to 10 years. 

Thailand is affordable, fun, and easy to navigate and Chiang Mai is the ideal place to set up shop thanks to its trendy cafes and coworking spaces which you can work from. With other fellow digital nomads living their best lives here, you can join groups like Chiang Mai Digital Nomads to find meetups or network with like-minded peers. And if you need to recharge, you can also easily travel to other cities around Thailand to enjoy the best of city life or escape to the picturesque beaches.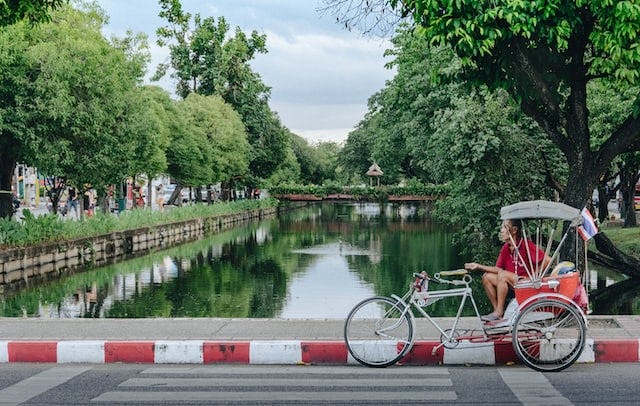 Bali, Indonesia
Beach breaks and smoothie bowls are always on the menu and working is a breeze with Bali's soon-to-be digital nomad visa. It enables you to stay in the country for 5 years and work tax-free. 

Here there is no shortage of beach bars, yoga studios, and decently priced accommodations to keep your work-play balance on point. There is also tons to explore like the famous Rice Terraces and Monkey Forest as well as hidden gems like the coral reef just off the coast of Candidasa or the Banya Wana Amertha waterfalls. Bali has it all and once this new visa goes into effect, it's sure to be the it spot for digital nomads (as if it wasn't already).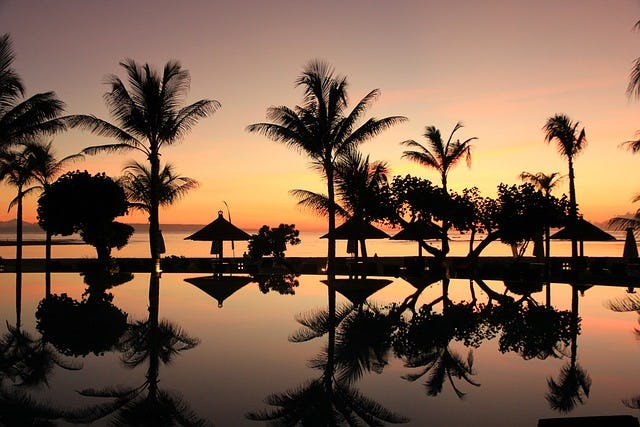 Wellington, New Zealand
With a one-year working holiday visa available to anyone from 18-30, a laidback kiwi vibe and travelers from all over the world, it's easy to work from Wellington, New Zealand. 

There are a plethora of quirky cafes, co-working spaces and if that's not enough, it was voted the world's most livable city by Deutsche Bank. With a one-bedroom averaging around $500 a month, this city is a great hub for exploring all New Zealand has to offer - the nature, the beaches and the volcanoes are not to be missed. 
The Canary Islands, Spain
With eight main islands making up this Spanish archipelago off the coast of northwestern Africa, The Canary Islands is the picturesque place to situate yourself if you want to hop around Europe but have your home base be an island setting. Set up shop here by taking advantage of Spain's self-employment visa, best for freelancers and entrepreneurs (there's even a special visa for entrepreneurs working in tech!). 

Tenerife, the largest island, is home to the volcano Mt. Teide and has its own astronomical observatory as part of Teide National Park. And if you come at the right time or stay long enough, you can experience its huge pre-Lent Carnival in the capital, Santa Cruz de Tenerife.

Relaxed island life in The Canary Islands means eating all the papayas and bananas you want as they're locally grown and sold here. Many of the islands produce their own wine, perfect for a relaxing evening overlooking the sea after a long day on the computer. And eating out in Tenerife won't break the bank, with a sit-down meal costing $10 or less and a liter of local wine ringing in around $12. Lastly, if you want to explore the local museums, they offer complimentary access on Sundays.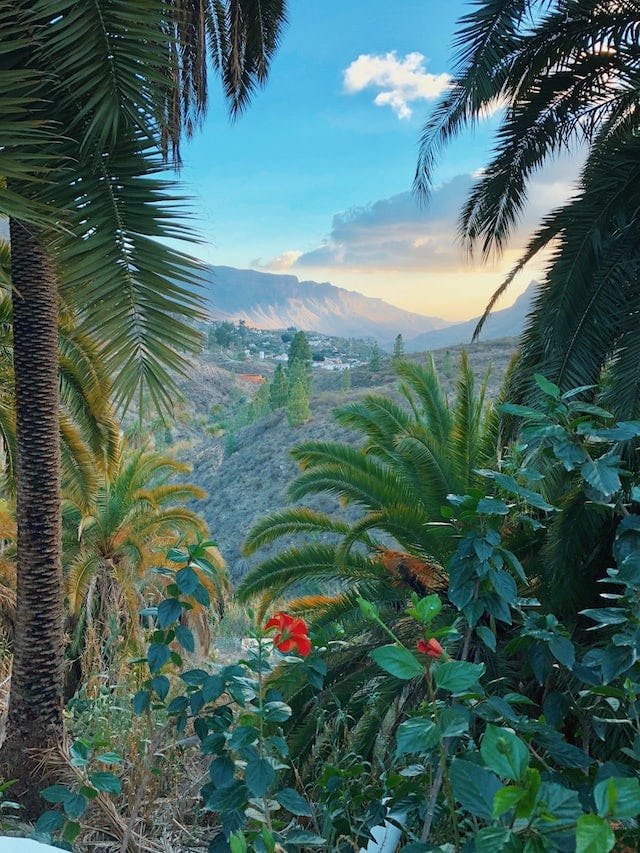 Cape Town, South Africa
With year-round sunshine, natural wonders, and pristine beaches, it's no surprise that Cape Town is at the top of our list. South Africa is introducing a new digital nomad visa with plans to extend its current  90-day visa nomads are eligible for, while adding a tax incentive. 

This charming city by the sea has a lot to offer in your free time - from wine country to lakes to farmland. 

Explore Bo-Kaap's brightly colored houses, narrow streets and local spice shops in your off time to learn about this former racially segregated area. Dive into the history of the area via free walking tours or museums to learn more about what's considered the oldest surviving residential neighborhood in Cape Town.

You can also eat and drink your way along this coastal city at joints like Brewers Coop, home to 16 microbrewers, or Woodstock Gin Company, which boasts a tasty collection of gins (they even sell one infused with rooibos tea). And if none of the aforementioned speak to you, you can take in a morning surf session or afternoon hike before opening your laptop. Visit places like Lion's Head and Signal Hill next to Table Mountain, conveniently situated right in the middle of the city, or hit up Muizenberg beach, to catch some waves, and Boulders Beach to see the local penguin colony.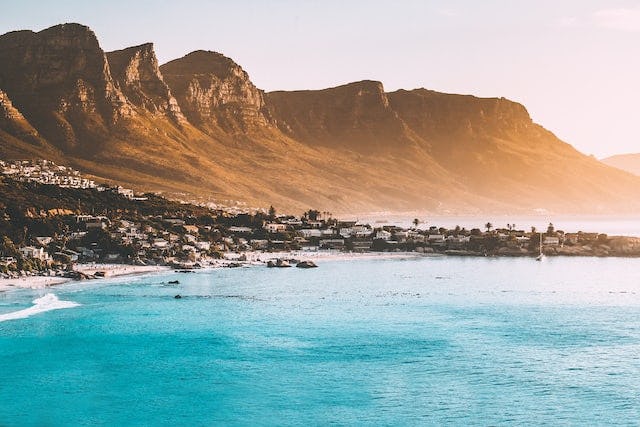 Lisbon, Portugal
Feel right at home in Lisbon's sunny weather and breathtakingly beautiful 7 hills which boasts a large ex-pat community. You can easily take out a D7 visa and enjoy one of Europe's most popular destinations for two years while working and exploring vibrant Portuguese culture.

Climb those hilltops vistas or opt for the cable car and enjoy a serenade at one of the famed fado bars, like Clube de Fado in Alfama. Or give yourself an energy boost with a shot of Ginjinha, a sour cherry liqueur. 

In your downtime, plan an escape to the south and visit some off-the-beaten-path beaches in Algarve, Portugal, a real treat if the city starts to feel a bit too fast-paced. Closeby Porto and Sintra are also great for exploring but if you crave a taste of the sea, check out Madeira, a neighboring island. If you're daring enough, you can trek mountains peaks well above the clouds, rappel down epic waterfalls, dive into the ocean from cliffs above, or chill at a restaurant in the trendy city of Funchal.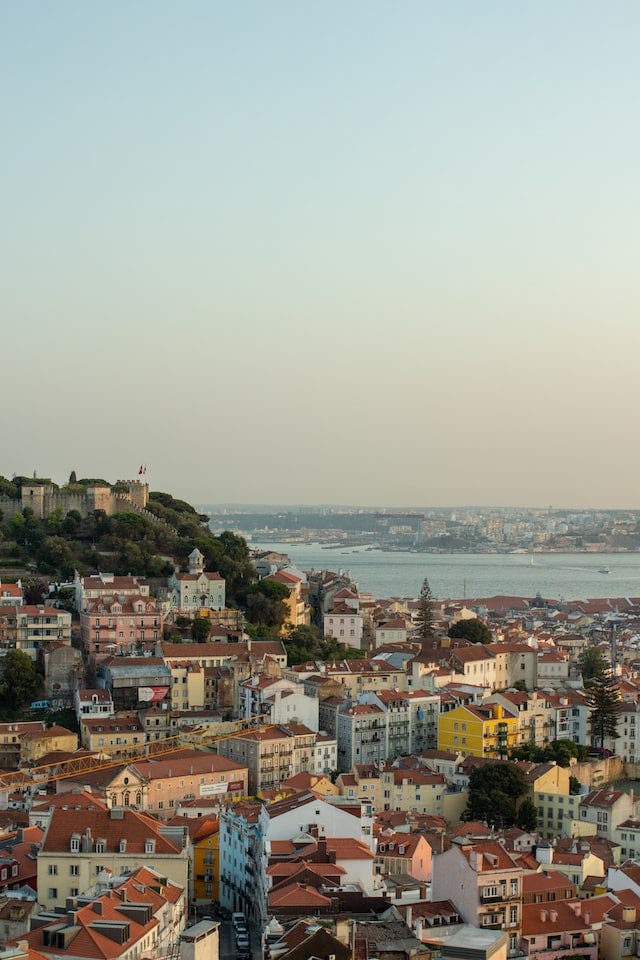 Buenos Aires, Argentina
Want to eat delicious food that's reasonably priced, and mingle with friendly locals while killing it remotely at work? Then a ticket to Buenos Aires should be in your future. You can sip on mate all day, take in a soccer (or fútbol) game, and learn to dance like a local in the birthplace of the tango. With its colorful neighborhoods and bikeable historic streets, there is really nothing not to love about this capital city. 

Buenos Aires offers a digital nomad visa that's good for up to three years. Living in this city means you get more bang for your buck as the U.S. dollar is super strong compared to the Argentine peso and has been for years. Consider renting a modern eclectic apartment, get a desk in a coworking space, try the best speakeasies and steakhouses, and explore the rest of the country and some neighboring ones in your free time.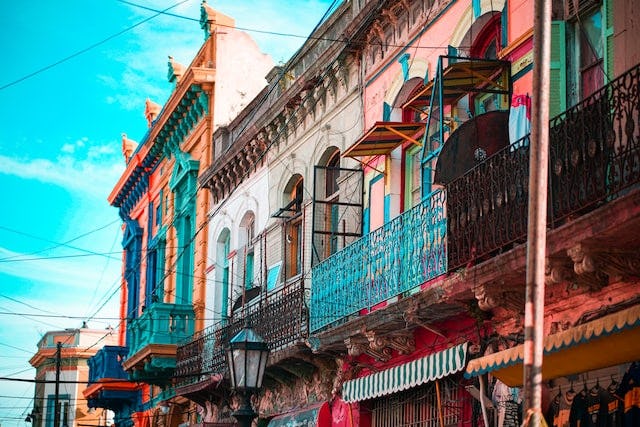 Where to next?
If you're still looking for the perfect place to call home away from home, you can build your own custom list based on your wants and needs, connect with communities of digital nomads around the globe and take some remote work tips from our in-house ex-pat and travel pro.

Finding your dream remote work destination takes some research and a leap of faith, but once you do, simply pack your laptop, smartphone, and all of the tech you need to connect from anywhere seamlessly, squeeze in trustworthy travel insurance and you're good to go.