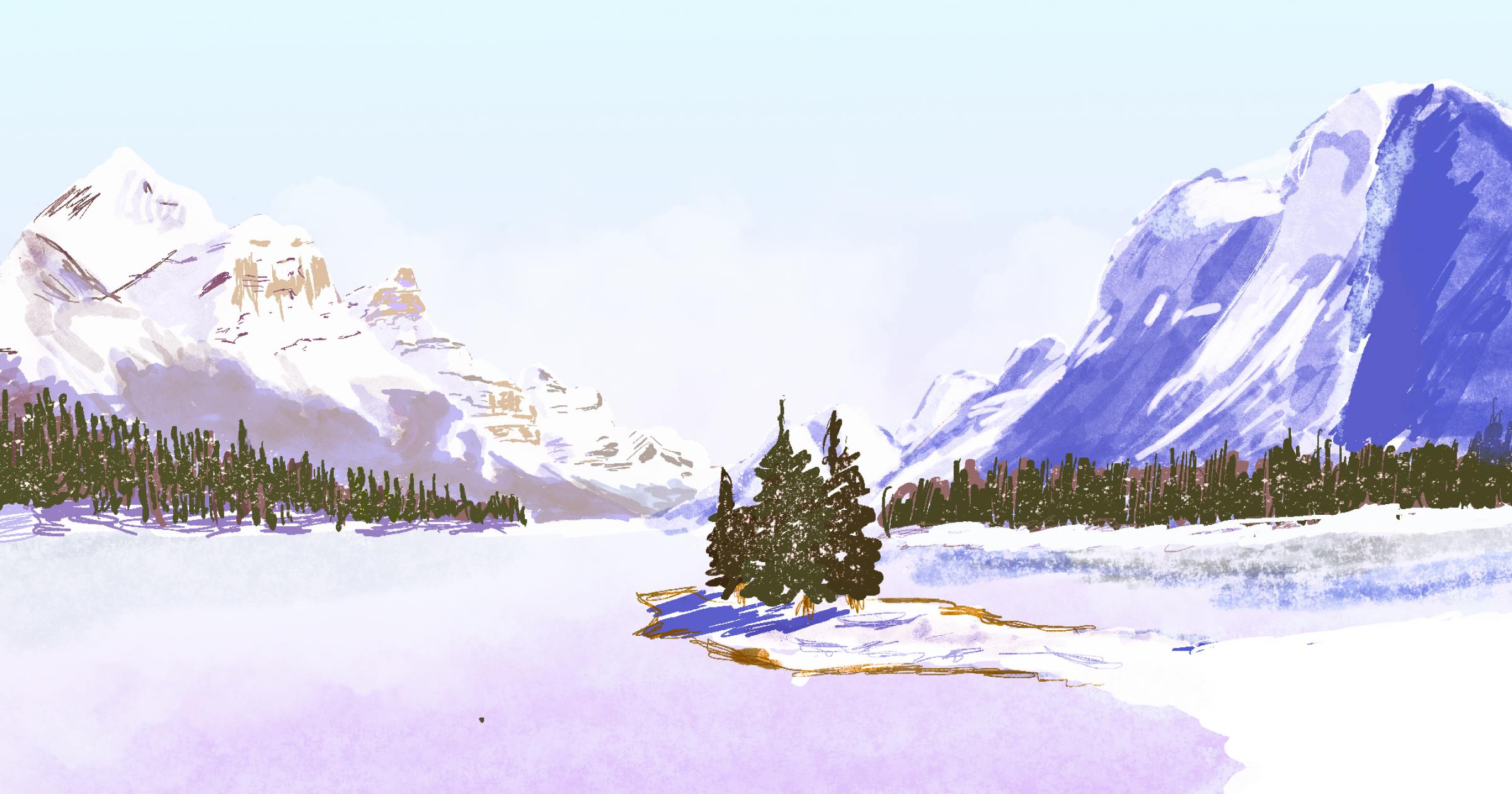 12 charming mountain towns to hike, climb and hit the slopes in this winter
Back
20 years ago, the UN declared 2002 the International Year of Mountains, working to increase attention to the beauty and importance of their peaks and summits. To keep the momentum going, the full year eventually transitioned into an annual day to be celebrated internationally!

At Faye, our goal is power confident world exploration - from the small moments to the big destinations and everywhere in between. So to celebrate International Mountain Day, we compiled a list of our favorite spots to hike, climb and ski or snowboard to take in the postcard-worthy views that you can consider visiting on your next adventure. 

Immerse yourself in nature one step at a time

Mount Rigi Panorama Trail, Switzerland
Switzerland's Mount Rigi Panorama Trail is an easy breezy 4.5-mile hike that shouldn't take you more than 2-3 hours to complete, depending on how many pics you stop to take. The trail and jaw-dropping views start from the train station at the top of Rigi Kulm and only get better from there.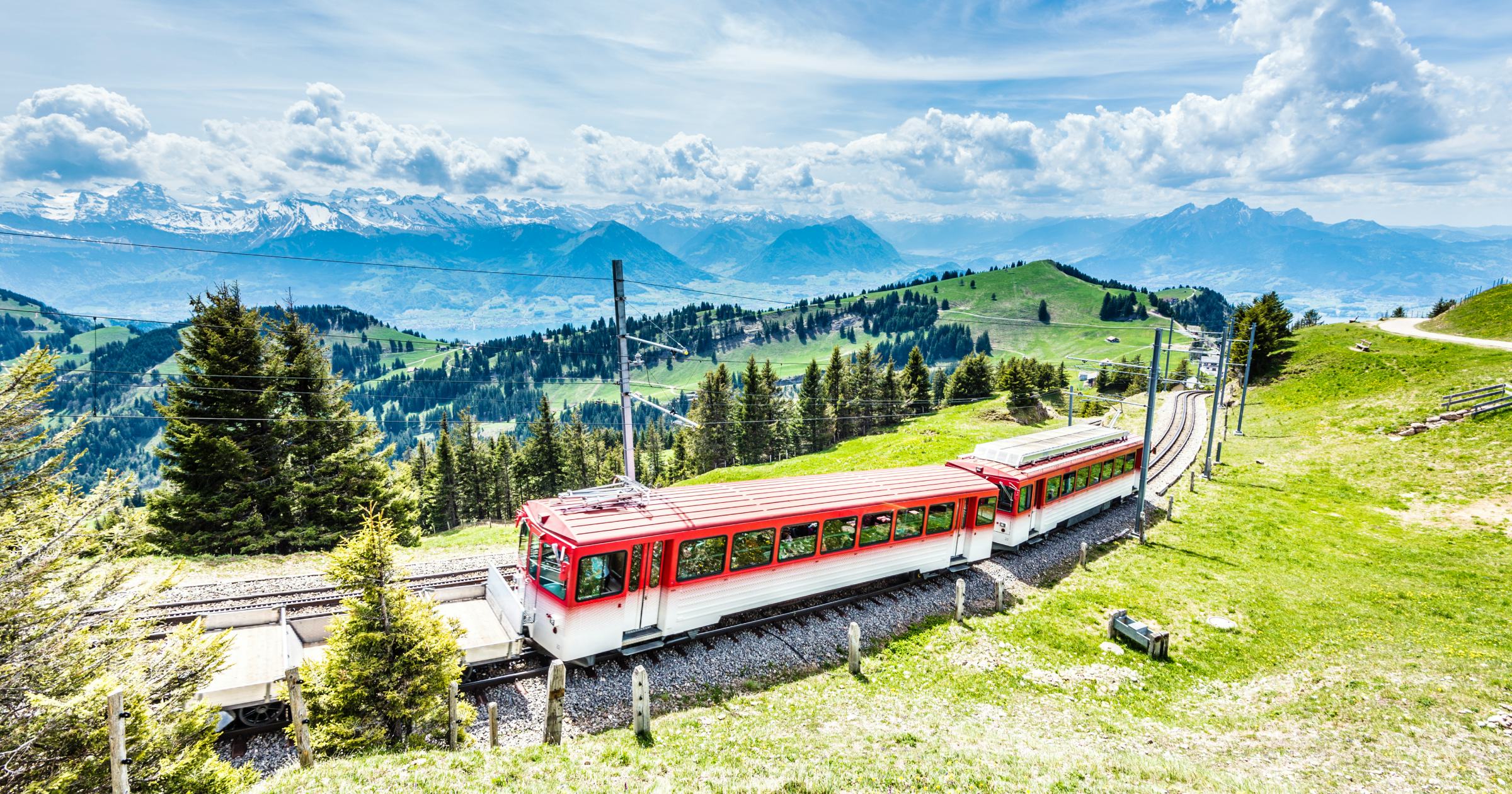 Indus Valley, Ladakh, India
Considered one of the most beautiful and rugged places on earth, Ladakhi features a high-altitude desert, snow-capped mountains and the most turquoise of lakes. At Shakti Ladakh, you can experience local village life and the picturesque mountain view on a 7-day organized trek of a lifetime.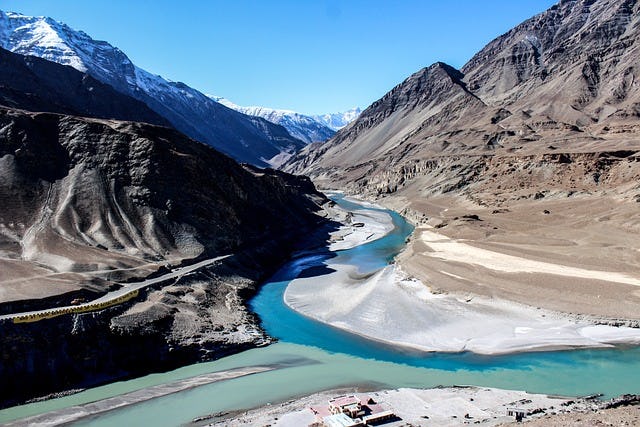 Gotemba Trail, Japan Mt. Fuji 
The way up to the famed Mt. Fuji, the Gotemba trail is one of the quieter ways to climb the mountain. There are four main trails to follow so you can choose your own adventure up 7,900 feet to the summit. It's recommended to stay in mountain huts along the way and plan for at least a two-day trip to give yourself ample time to make it all the way to the top.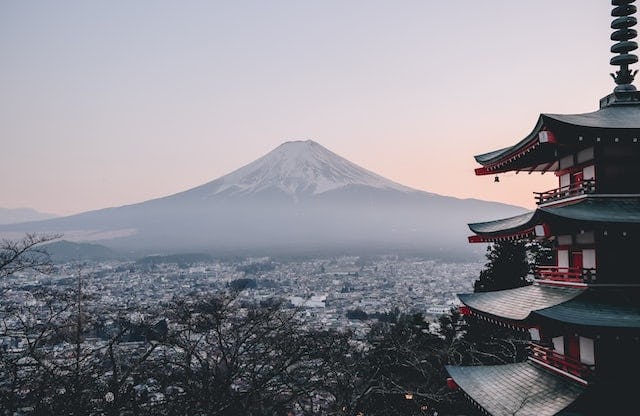 Dientes Circuit Trek, Chile
The southernmost trek in the world, the Dientes Circuit Trek, meaning teeth of Navarino, is a 33-mile hike and not for the faint of heart. Not only is it one of the world's most remote treks, the starting city, Puerto Williams, is really in a world of its own. You'll have to take either one of six propeller flight options, one boat, or a bus to access this desolate mountain trek. 
 
Scale to new heights
Kalymnos, Greece
One of the places to rock climb in Europe is Kalymnos, Greece with its stunning views of the sea against towering limestone. There are various routes to choose from that are suitable for all levels of climbers and all seasons, as well as a climbing festival that takes place every year.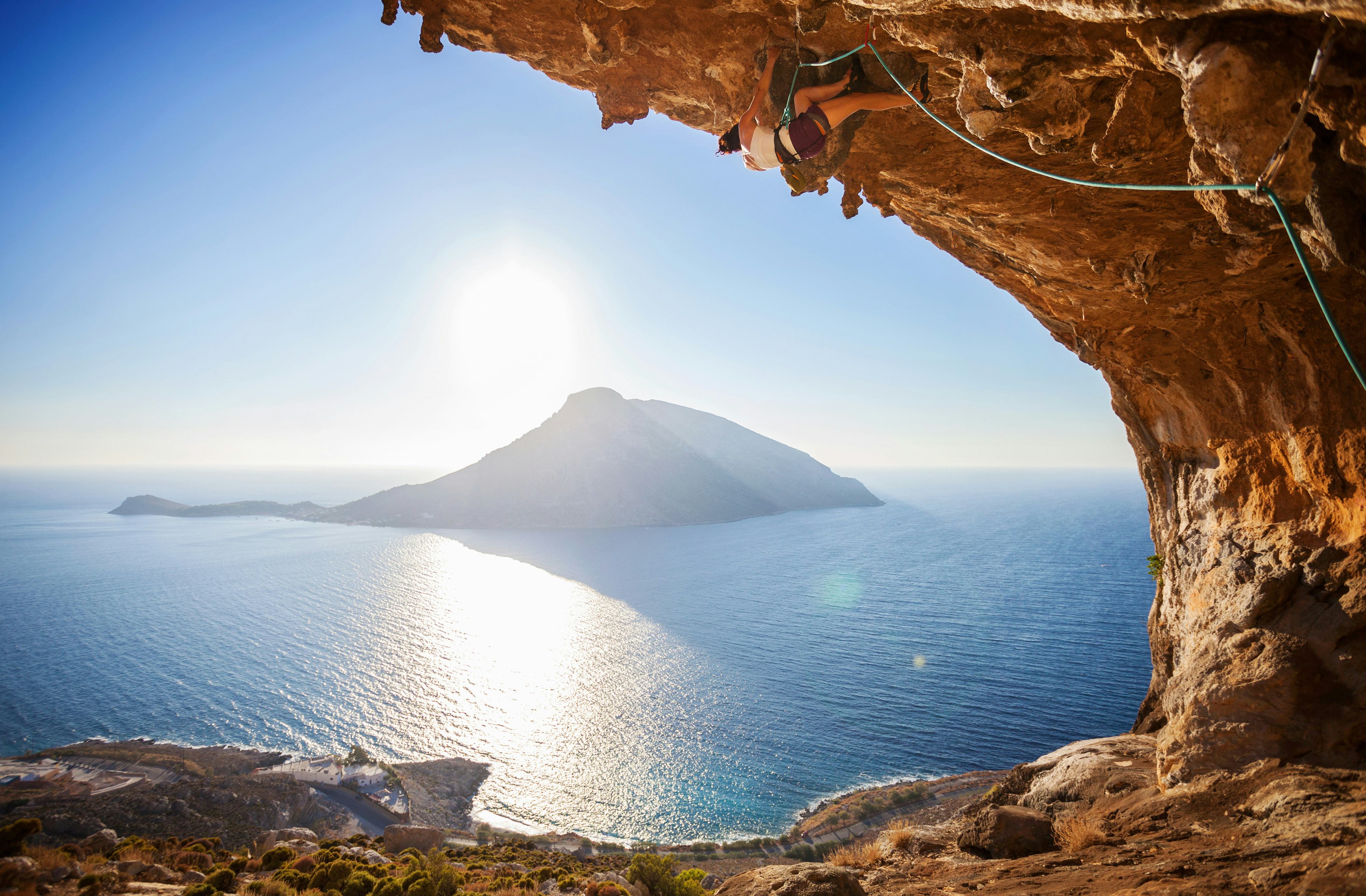 The Dolomites, Italy
Hiking one of the most beautiful mountain ranges in the world offers unparalleled views of Italy's northern landscape and also unimaginable climbing options. The Dolomites' alpine climbing experience is often compared to Yosemite National Park in the U.S. and yet is still in a league of its own. For experienced climbers, the 9,000 feet towering spikes provide an incredible challenge while the nearly 356,500 acres offer many sport climbing crags (small cliffs) and shorter pitches to keep those of all levels amazed.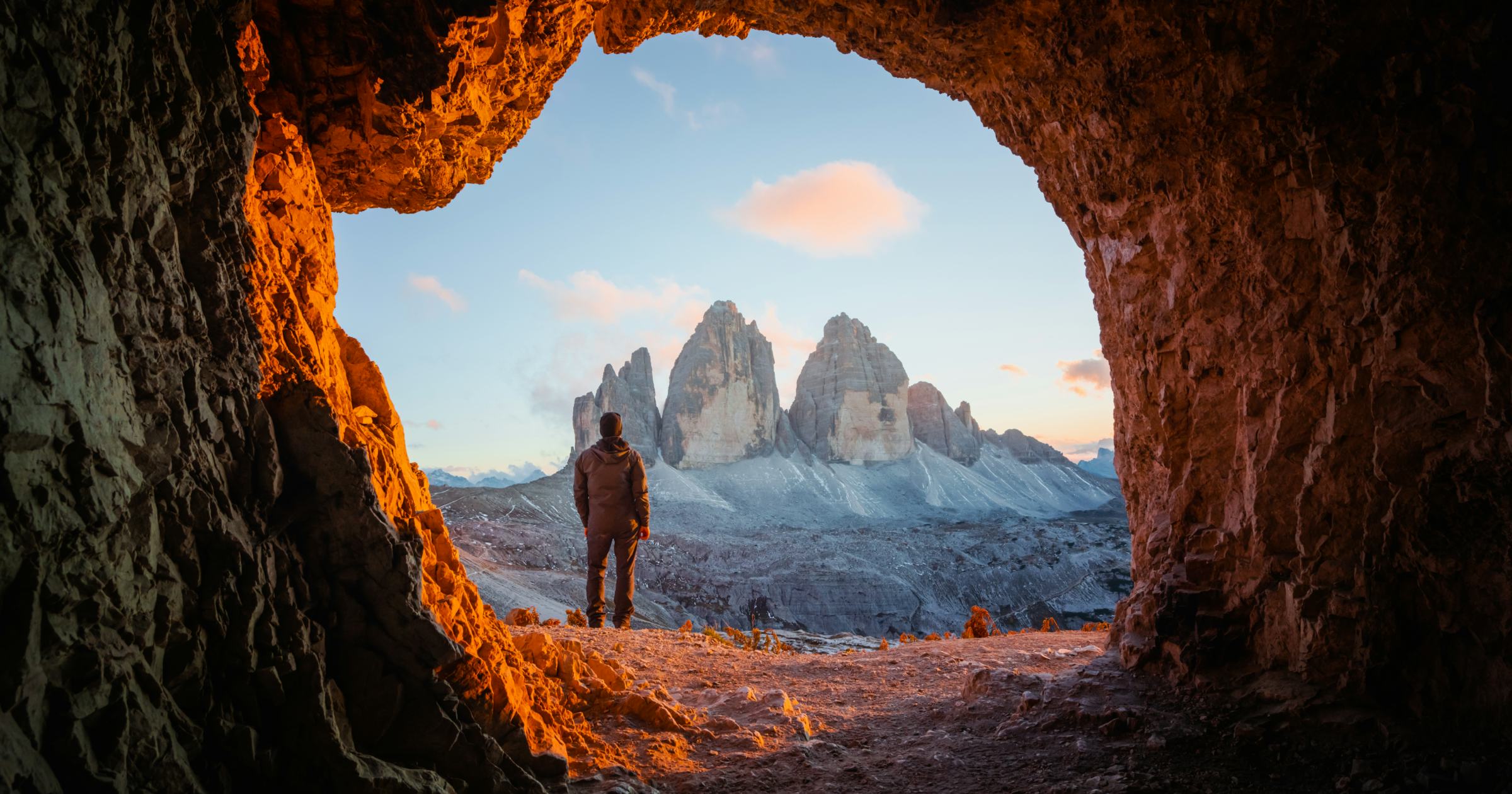 Tonsai and Railay, Thailand
For climbers, Thailand offers affordable prices with a beach paradise backdrop. You can stay at a bungalow on Tonsai or Railay beach or opt for a more luxurious stay on the water. Either way, both give you the option to walk to one of the world's best climbing locations daily. Take in the sunset from a new perspective, upside down on 'Humanality' roof or underwater on a deep-water soloing expedition.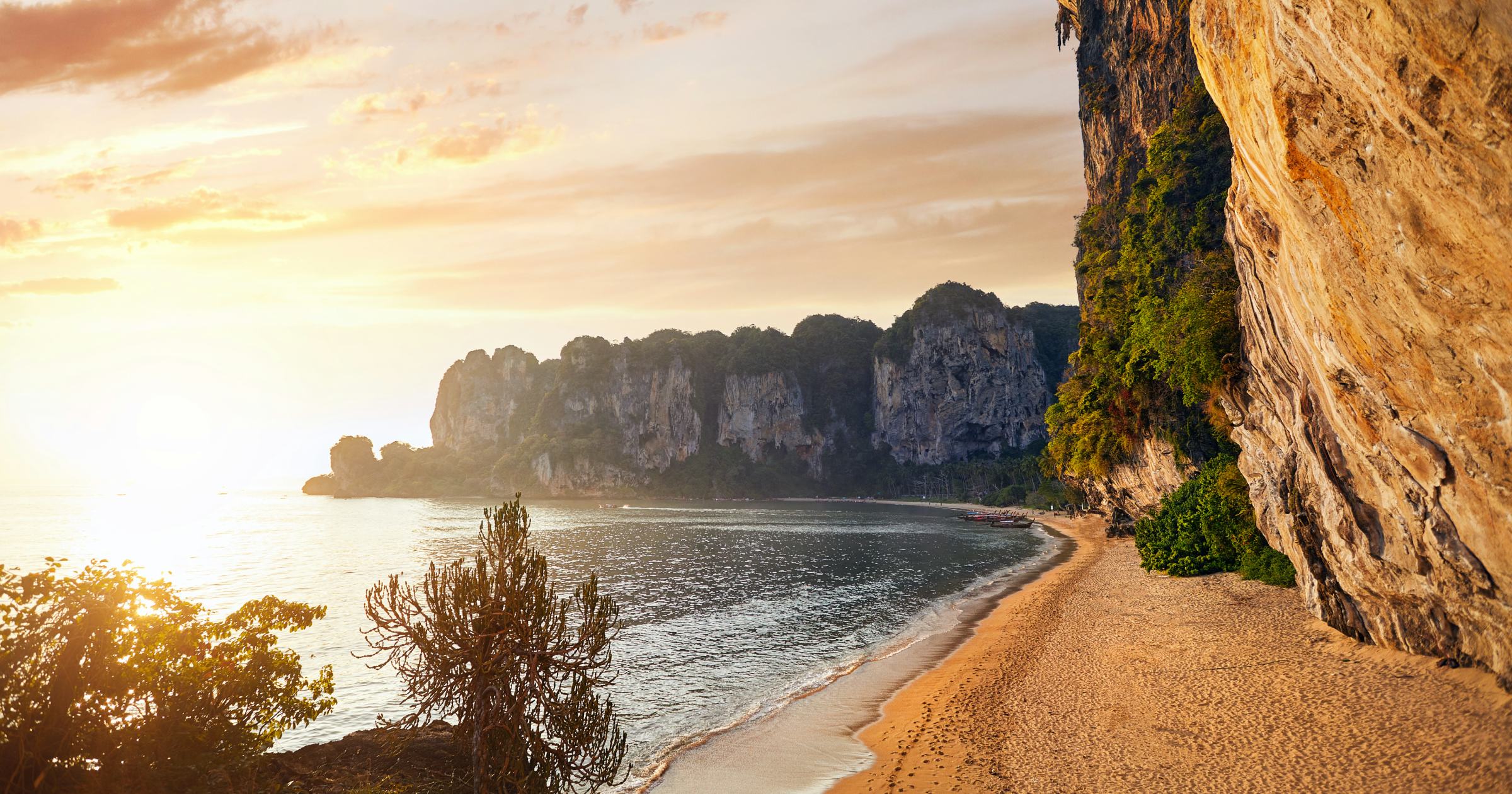 Rocklands, South Africa
The outdoor playground of the Rocklands is a bouldering dream and is frequently visited by some of the top athletes in bouldering - Todd Skinner, Scott Milton, Fred Nicole and Klem Loskot, making this destination one of the top climbing spots in the world. Head to this part of the wild Cederberg Wilderness desert and take in red and orange sandstone for days.

Head downhill on fresh powder
Whistler, British Columbia, Canada
Whistler gets more than 108 feet of snow a year and features 124 miles of pistes, making it the ultimate winter playground. This bucket list-worthy ski epicenter boasts world-class lodges and dining to double-black diamond terrain. There are plenty of tree routes, high open powder bowls, snow parks to explore and swoon-worthy views of Blackcomb mountain and Lake Alta next door.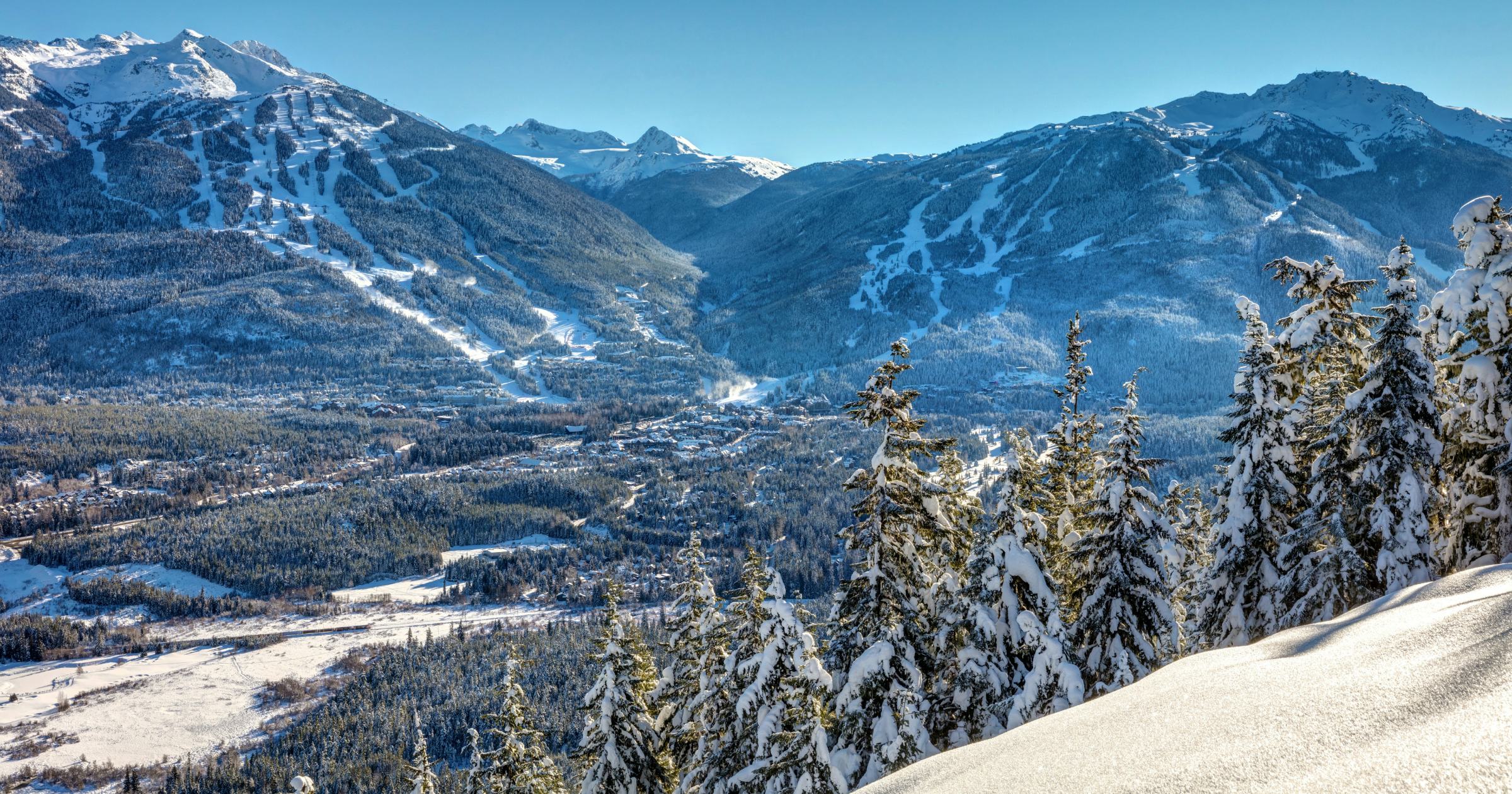 Zermatt, Switzerland
Skiing and snowboarding in Zermatt offer a one-of-a-kind backdrop: an up close and unobstructed view of the Matterhorn. The real Matterhorn, unlike the Disneyland replica, is made of ice with rock surrounding it and straddles the border between Switzerland and Italy. This Swiss ski area includes over 223 miles of pistes and thrilling off-piste options for those seeking an off the beaten path adventure. From heliskiing to snowparks and ski safaris, there is something for all those who love taking on the great outdoors in winter.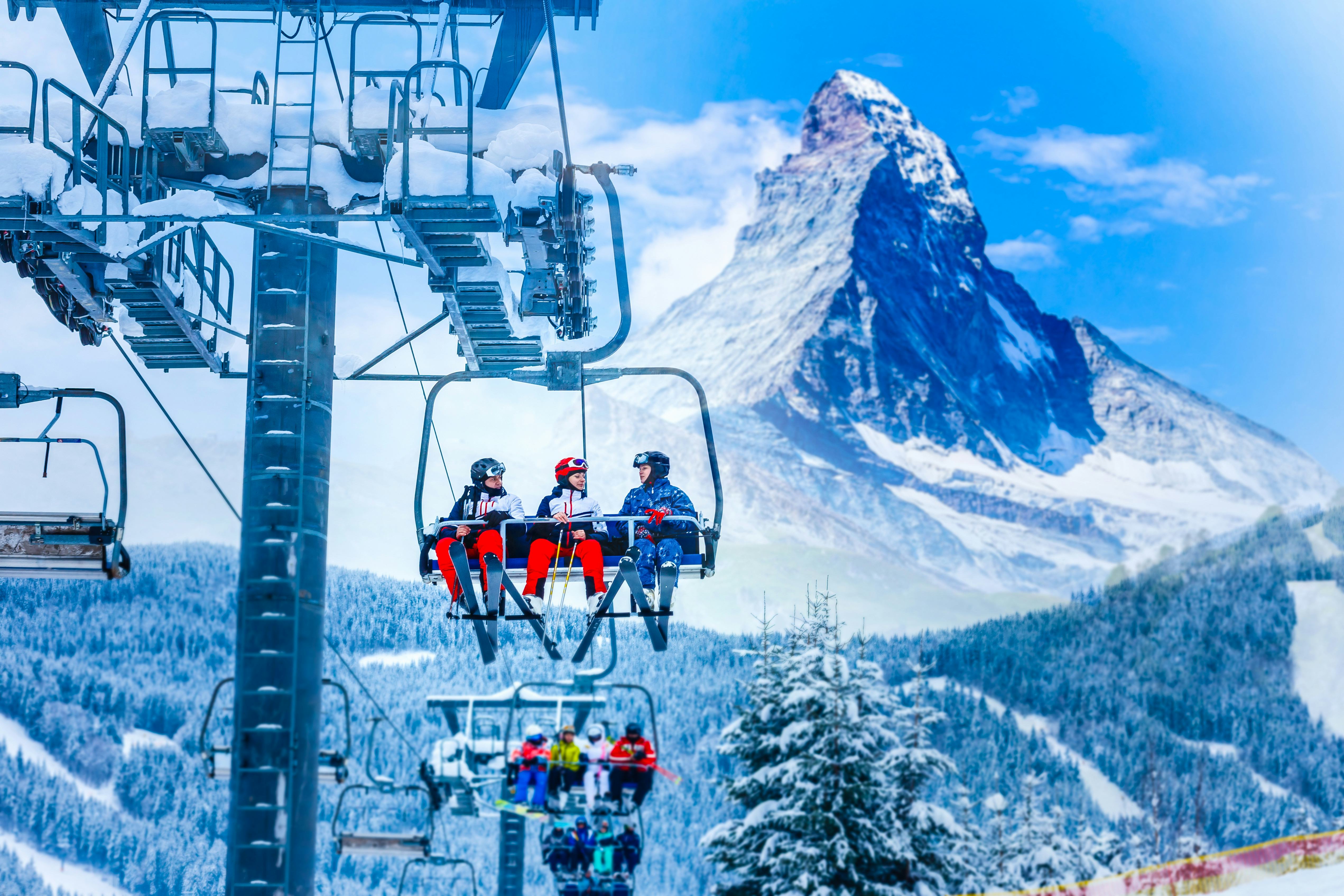 Chamonix-Mont Blanc, France
Known as the winter sports capital of Europe, ​​Chamonix-Mont Blanc is a classic. With just over 93 miles of pistes and 15,000 acres of off-piste skiing, there are many opportunities to carve through the snow no matter your preferred method. And when you finish, bask in one of the top Après-Ski scenes with a hot toddy and delicious meal at one of the many famed restaurants or bars in town.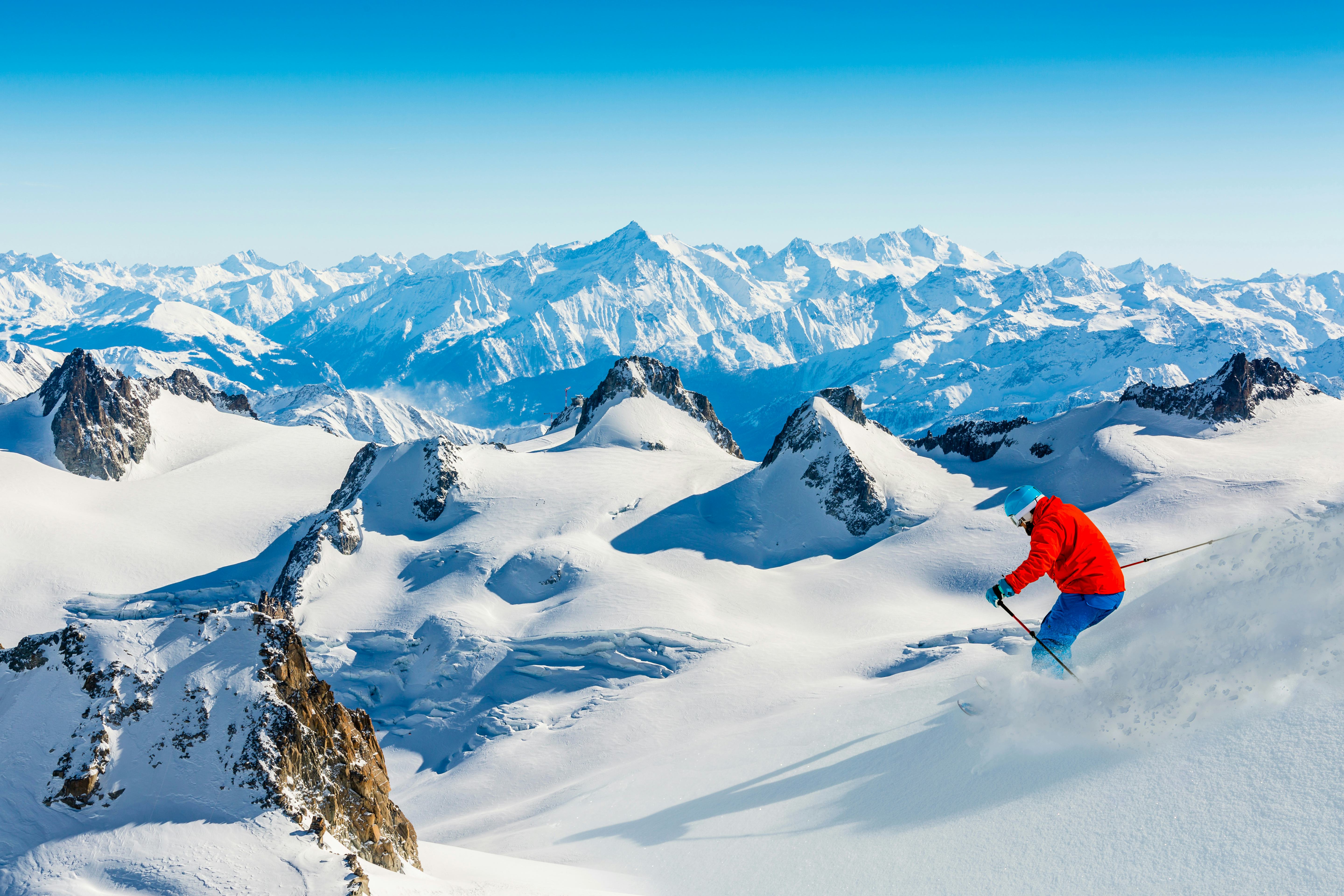 St. Anton, Austria
Ski Alberg in St. Anton guarantees snow and pristine piste conditions on its 186-plus miles of slopes and 124+ miles of off-piste trails. It's known as one of the best ski areas for its off-trail terrain which is why many hire a guide to help them take on the heavy backcountry powder. With plenty of alpine accommodations and a hearty winter village, there is no end to the lovely spots to warm up after a day in the snow.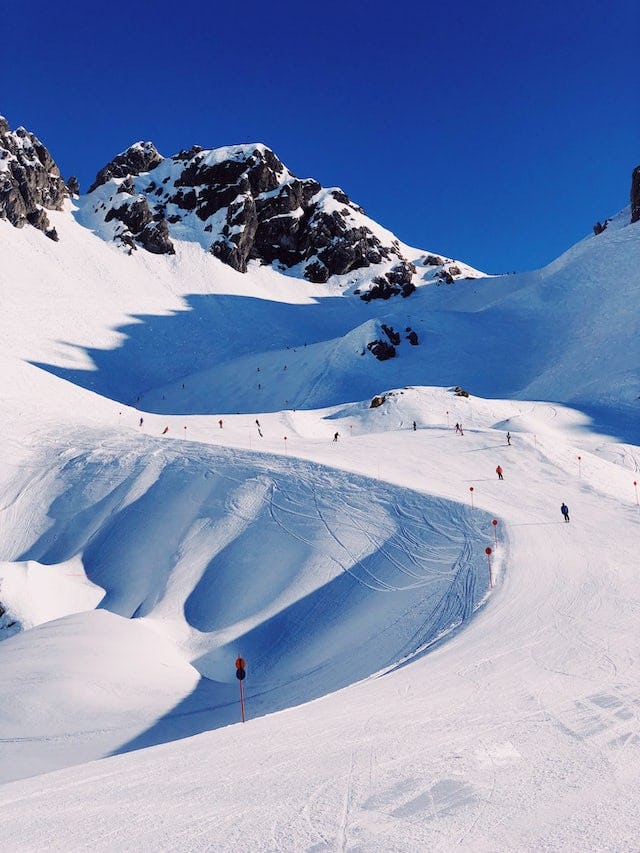 Tackle any adventure
Whether your adventure takes you to the fresh mountain air, salty ocean destinations, scenic desert views, or anywhere else your heart desires, Faye's Travel Protection has got you covered. And with our Adventure & Extreme Sports Protection add-on, you can get your adrenaline pumping while maintaining peace of mind on your next mountain getaway - gear included. 
These organizations and guides are informational content and are meant as suggestions. Faye is in no way associated with them or their mission. This post is meant to give you ideas and inspiration on ways to enjoy a mountainous vacation.