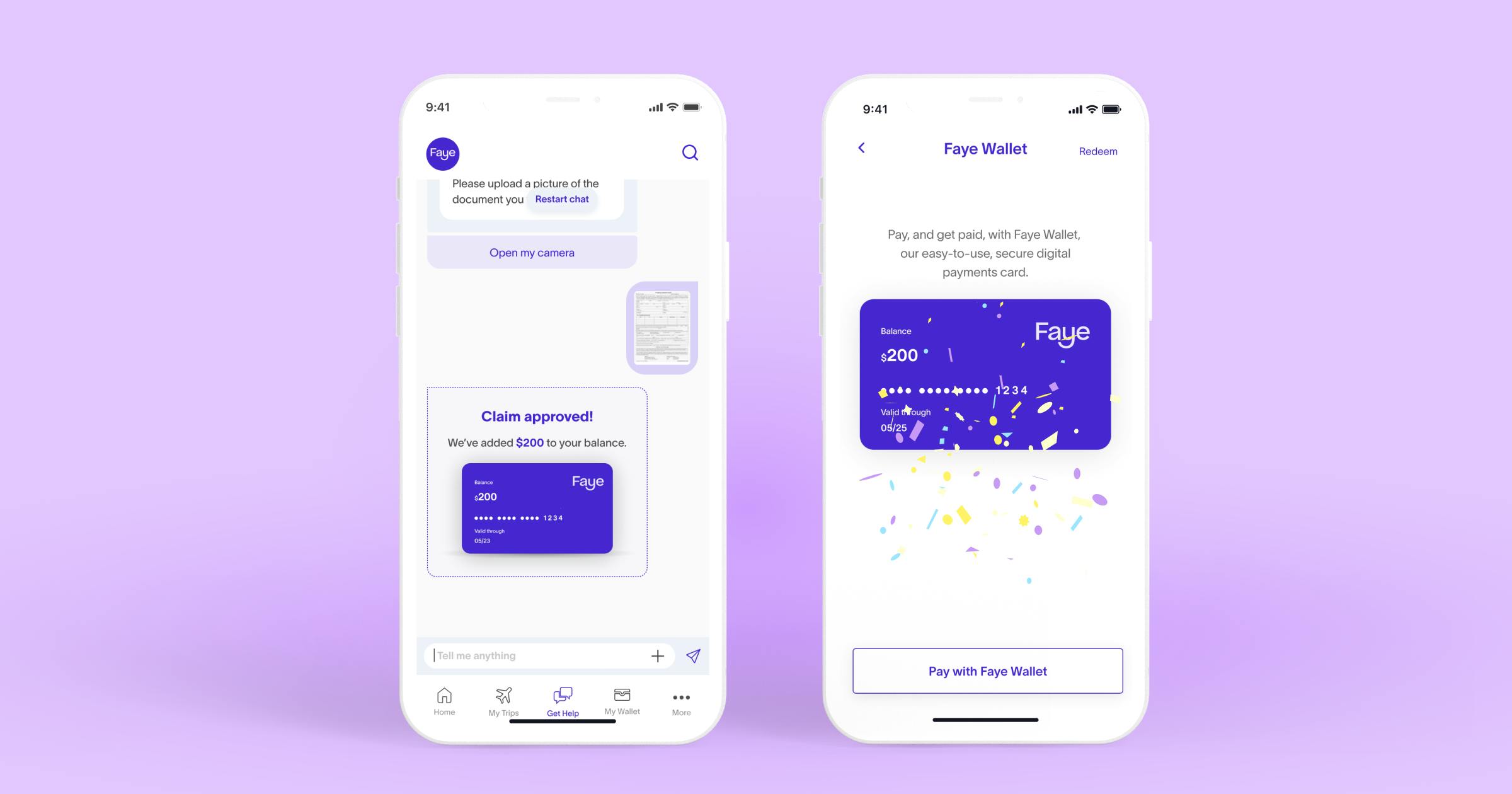 Filing a claim? Here's how to do it quickly
Back
Travel has many benefits including boosting your health and wellbeing. That said, we all know even the smallest of snafus can throw a trip off track. And as a rule of thumb, travel insurance is a smart investment as it can help you protect your health, your stuff and recoup some of your trip expenses when the you-know-what hits the fan. 

Remember, travel insurance doesn't cover every bump in the road - but we're sure ours is comprehensive and addresses all those main hiccups that could occur. Prior to purchase, always read up on what the coverage you're interested in covers - here's Faye's in plain English.

Knowing how to file a claim. if something does go wrong, is key for a smooth process from take-off to touch-down, so let's walk you through it.

How to file a claim with Faye in 5 simple steps
We have an easy, digital claims filing process that aims to resolve your claim(s) quickly, fairly and accurately after receiving all the necessary info. To submit a claim: 
In the Get Help tab, you can chat with us. First, you'll click Claims question and then File a new claim.
From here, you will select what the claim is about - it could be your trip, your health, your stuff or any of our add-ons, like rental car care.
Then, select your trip information and explain what happened. 
After that, you can upload the necessary documents to support your claim. 
If you don't have the Faye app you can also reach us at [email protected] and provide us with the same information via email.

How long does it take Faye to process a claim? 
We aim to process claims within 48 hours of receiving all the necessary information. Sometimes it can take a bit longer and sometimes a bit less, depending on if we have all the information needed to process your claim. If we need additional information from you or if your claim has been denied, our team will contact you via chat or email. 

Our claims are processed in house, unlike most travel insurance companies that outsource it, to ensure we look after your experience from start to finish.

How am I reimbursed for a claim?
If your claim is approved, we can send funds right away to your Faye Wallet, our secure digital payments card that's connected to the Faye app. Use Faye Wallet just like you use Apple Pay and Google Pay, or opt to transfer the funds directly to your bank account.

Checking the status of my claim
Via the Faye app, under More, you can see My claims and there it will tell you if your claim status is open, approved, or paid. You can also feel free to chat with us via the Get Help section. Or email us directly at [email protected] and call toll-free 1-833-240-7056 any time to check in - including weekends and holidays.

3 tips for filing a claim, so you get reimbursed promptly
Contact us as soon as possible if something happens. We're available 24/7 even if you have a tight layover and need assistance navigating, we've got you covered. For medical situations, make sure everyone is safe and then contact us immediately to fill us in on the situation and get proper guidance on what to do next.


With medical issues, your health comes first! If the situation is an emergency, always seek medical attention immediately. And if it's not urgent, you will still likely need to see a doctor for proper evaluation and to receive documents, like a physician's statement, for certain instances including pre-trip cancelation or pre-existing conditions. Remember, you can always contact us if you need help with finding the closest hospital, doctor or clinic. 


Save all your travel documents, receipts and important information. Without proof via documentation and receipts, there is very little we or any other travel insurance company can do to reimburse you, so make sure to save everything you can. This includes expenses, any amounts you have paid, and refunds you may have received.
Documents you'll need to file a claim
Keep everything until you're home safe and reimbursed. Digital copies are best, but save paper copies as well and take photos of them in real-time, so there is no chance you lose them. 

Here are some things to keep in mind that you'll want to have handy if you have to file a claim:
Receipts for flights, hotels, activities and other expenses
Proof of payment for anything purchased related to a claim
Physician's Statement from a doctor if you have a medical issue
Police reports for stolen items or auto issues
Proof from the airline about cancelations, delays or luggage problems
Claims don't need to be a hassle
At Faye, we make every effort to put our travelers first and give you the necessary assistance to have a top-notch travel experience. Our claims process is no different, so if something does go awry, now you have the tools you need to file a claim and get reimbursed quickly and efficiently.