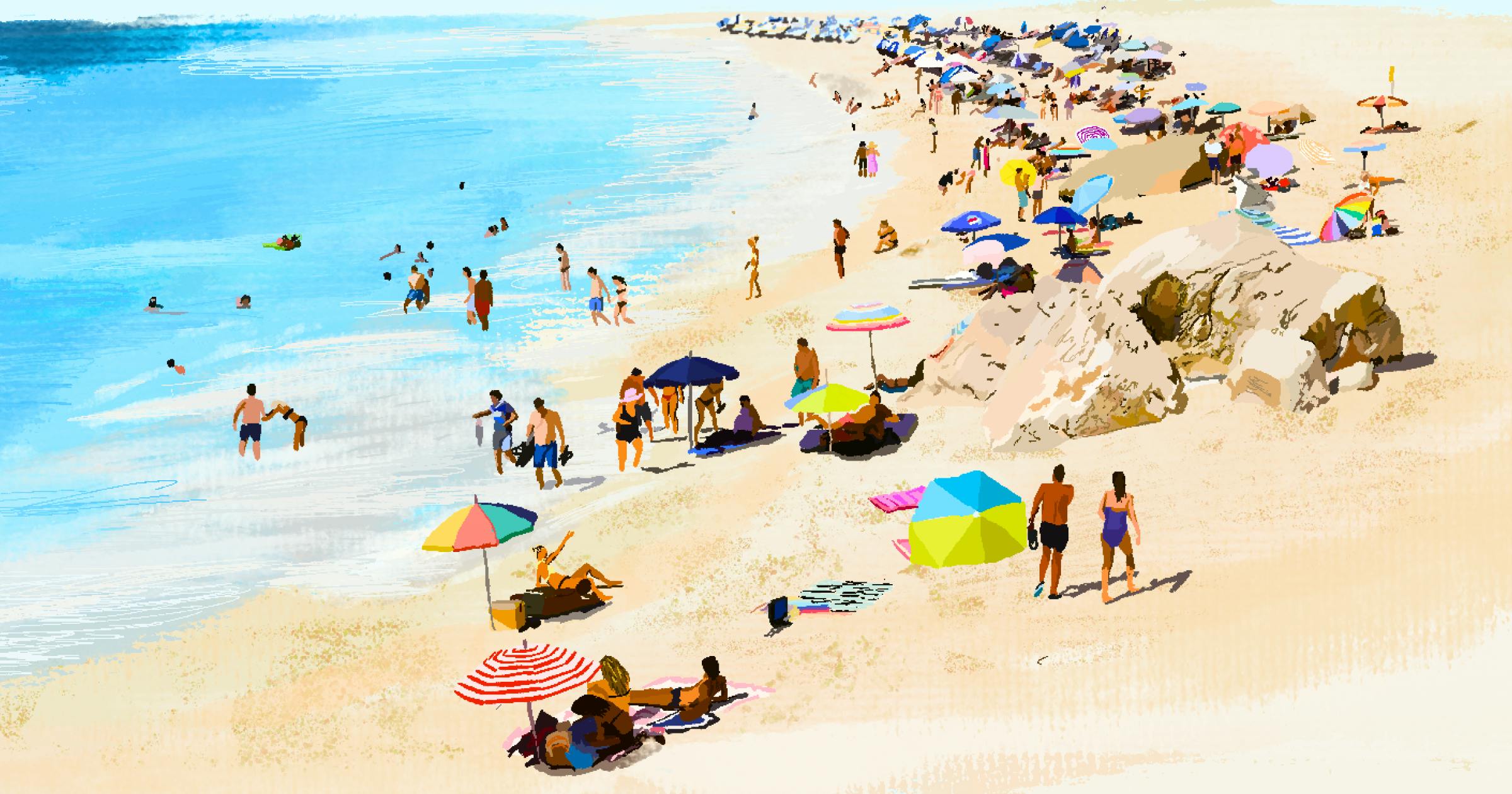 10 bucket list worthy European beaches to visit this summer
Back
Summer is made for fun in the sun. From the coastal shores of France to the small islands of Greece, there are gorgeous hidden gems for you to explore this upcoming season. So if those mainstream tourist beaches just aren't your thing, add these ten off-the-beaten-track seaside locales to your bucket list just in time for summer.

Es Trenc, Mallorca, Spain
Mallorca is a hot spot for all of Europe in the summer. With temperatures topping the charts, the Balearic island is an ideal destination to get that sun-kissed summer glow. Es Trenc is located in Es Trench-Salobrar Natural Park and is the largest natural beach remaining in the area. That means no hotels or big restaurant chains to tarnish the natural beauty. The beach and its turquoise shoreline stretches over 1.2 miles meaning you'll have enough space to feel like you have this hidden paradise all to yourself.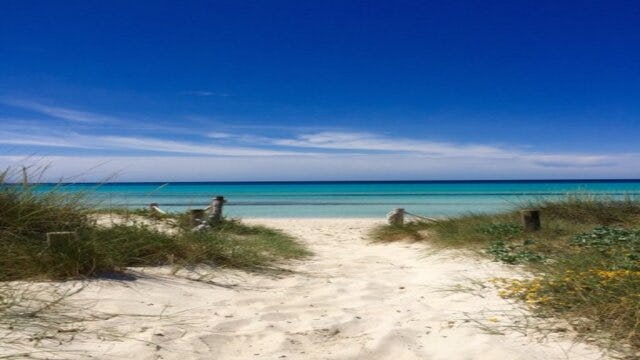 Cala Luna, Sardinia, Italy
The breathtaking Cala Luna is a small secluded beach tucked in a cove of the Gulf of Orose. To get there you must take a private speedboat, find a boat excursion or lace up your hiking boots and trek a little over 7 miles from the nearest town, Cala Gonone. The white sand beach boasts azure blue waters and steep limestone cliffs, making it well worth the journey. Once there you can scuba dive, snorkel, or just take in the views.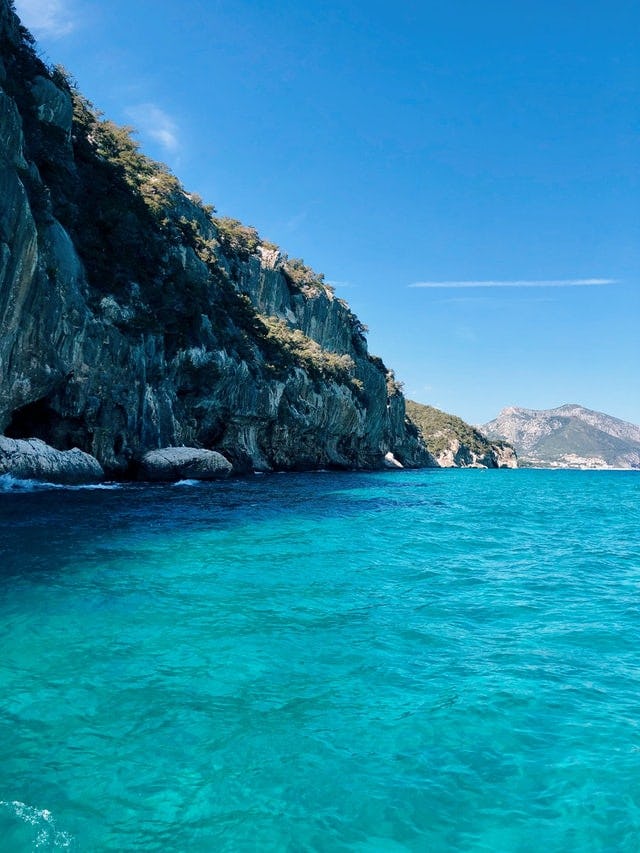 Calanques En Vau, Provence, France
Come summertime, the French Riviera is synonymous with celebs and superyachts. For something more low key, skip the bougie Plage du Martinez in Cannes and opt for the limestone coves and towering rocks of Calanques En Vau. This 10 mile stretch of beach (which doubles as a national park) is home to stunning views, unique plants and wildlife. So if you're craving both beach and exploration, pack your bathing suit and sturdy shoes to discover what lies between Cassis and Marseille.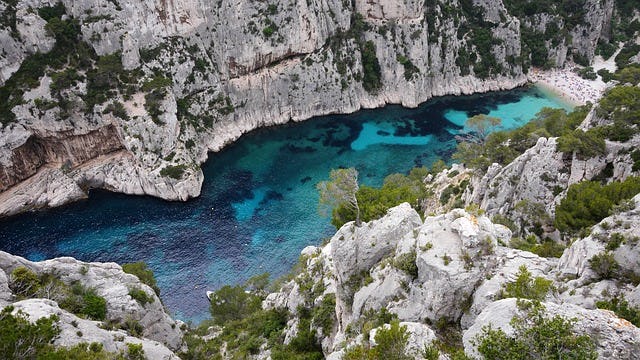 Egremni Beach, Lefkada, Greece
For those who love a good boat ride, this one's for you. The view of the cliffs meeting the white sand at Egemni Beach will give you all the feels once you arrive. You'll enjoy a newly renovated path down to the warm waters of the Ionian sea in case your sea legs aren't so sturdy. Friendly FYI that you can also drive here directly from Athens, in case you're up for a mini road trip prior to sunbathing. Here's a short guide on traveling around Greece in a rental car.
In short, this is a beach lover's dream.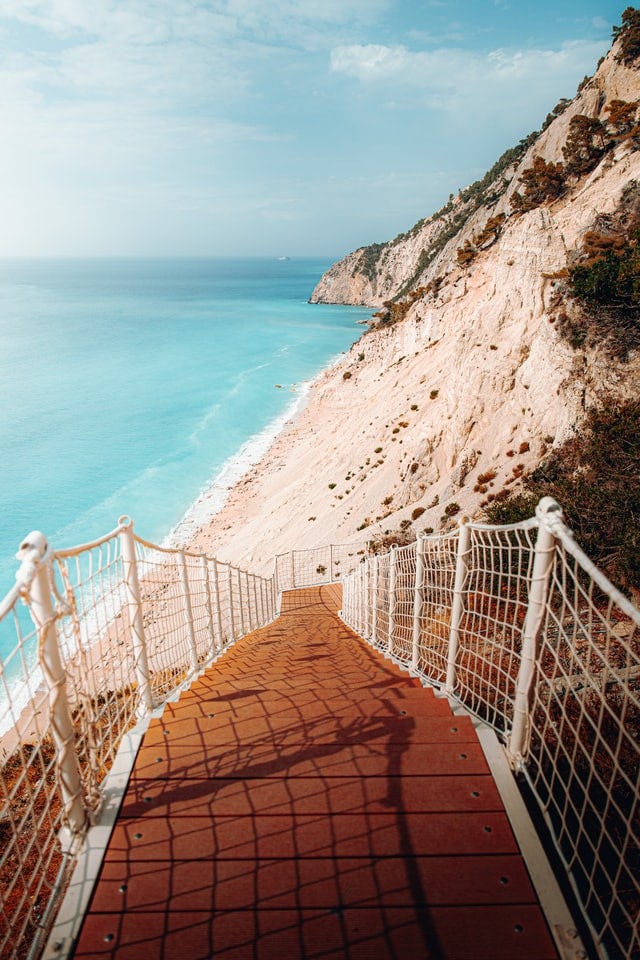 Cala Salada, Ibiza, Spain
This Balearic Island is known as the "it" place for summer parties and breathtaking beaches. Escape the noise and head to Cala Salada, a modest sandy cove with clear, shallow waters. For those looking for a bit of adrenaline, enjoy cliff jumping in areas where the water is deep enough and take in astonishing views from the hills above. Made for those who wish to trade in the hustle and bustle of touristy Ibiza for a moment of serenity at sunset from the shoreline between Cala Salada and Cala Saladeta.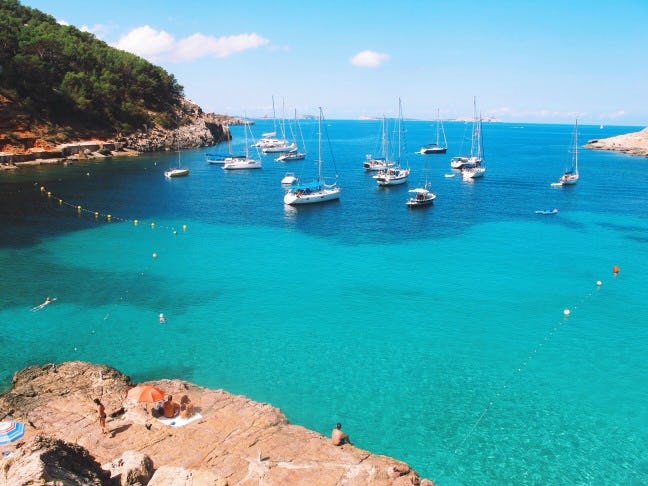 Furore, Almafi Coast, Italy
A mix between lagoon, grotto and beach, this coastal gem is actually a natural fjord and a must-see in our book. Furore is a small coastal village that sits between the towns of Amalfi and Positano and transparently is hard to reach as there is a narrow, 1000-foot road with a stone staircase that leads from the village to the beach. But rest assured you can also opt for a water taxi to get you there safely. Relax on the small beach and take in the crystal blue scenery.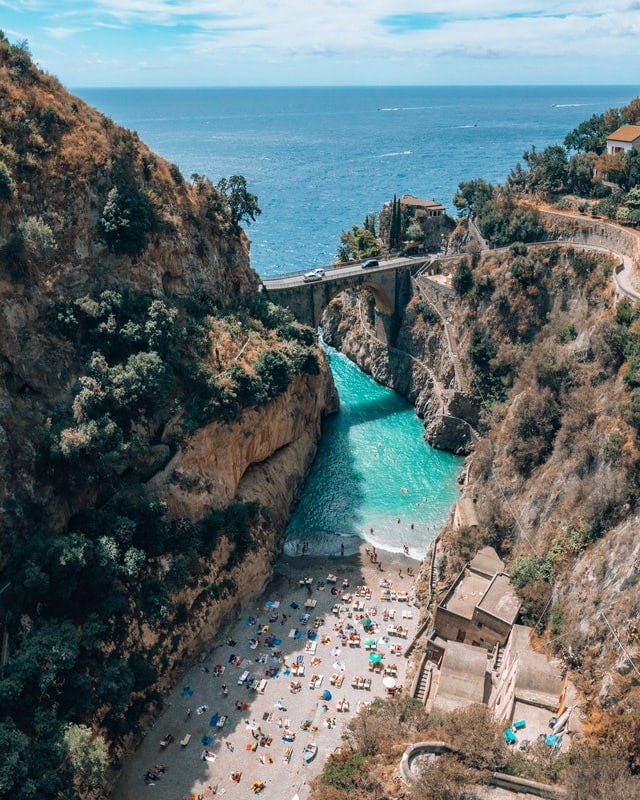 Seitan Limania, Crete, Greece
Seitan Limania can only be described as a little slice of paradise. You'll need a car and some sturdy shoes to get to this secret spot. Oh, and make sure heights don't scare you too much. You can also arrive by boat, but we think that provides a less stellar experience. Once on the beach, make some memorable new friends with the local goats that descend from the cliffs in the afternoon.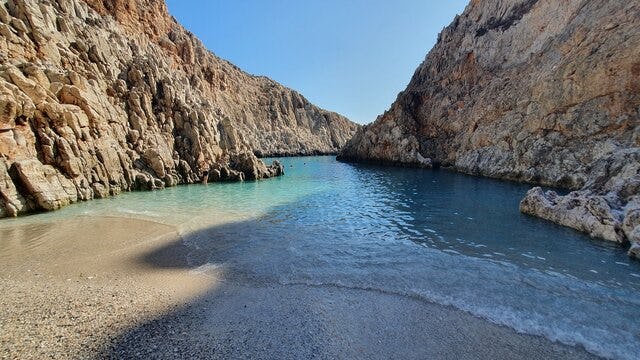 Pinarello Beach, Corsica, France
The warm shallow waters of Pinarello Beach in Corsica will leave you feeling like you're living in a movie. Sitting on the gulf of Pinarello you can smell the towering pine trees and walk along the shores or hang on the boardwalk for endless hours enjoying the sun. Once you need a rest, head over to one of the local restaurants or beach bars on the north side of the beach and take in the views with some tasty local dishes and refreshing drinks.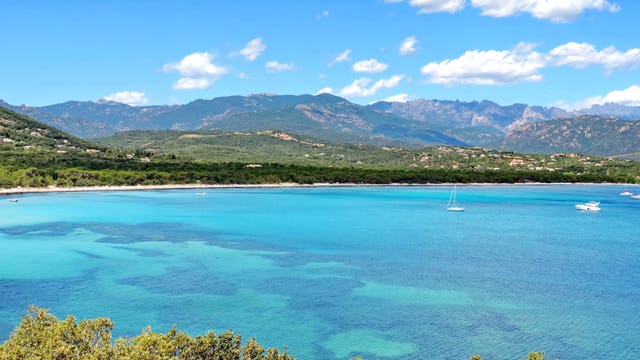 Stiniva Cove, Vis, Croatia
The Island of Vis is a favorite for locals. As background, it's located off the Dalmatian Coast of Croatia and was a designated military island that only opened up to visitors in 1989. Meaning as tourists were kept at bay, most of the natural charm of the island remained intact. Today, Stiniva is well preserved and sees many boat tours daily, but the tight gateway into the cove means only a select few can make it through. The cove is unique as it used to be a cave, until the ceiling caved in, making it the ideal spot for summertime swims.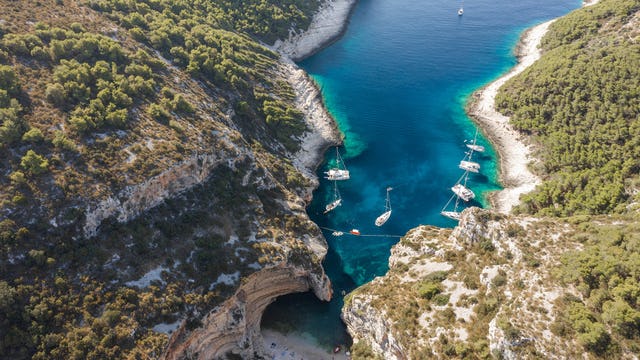 Praia da Ilha de Tavira, Algarve, Portugal
It may be the last on our list but it's certainly not the least. Praia da Ilha de Tavira is an island with sandy white beaches and tons of sun. The calm, refreshing water provides a nice escape from the populated West Coast of the country.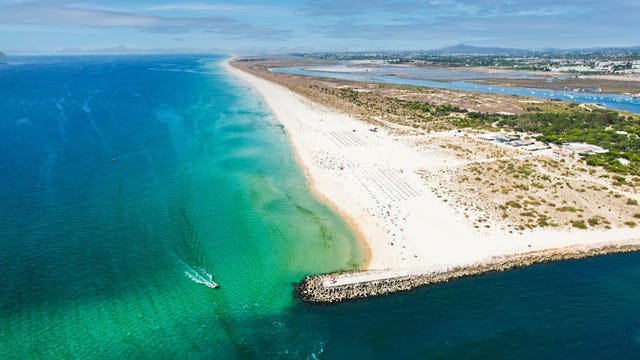 If you're ready to soak up the sun be sure to add one - if not all - of these destinations to your summer adventure wishlist and remember to purchase Faye Travel Insurance to make sure you're protected before you hit the road, and while you're enjoying your European getaway.