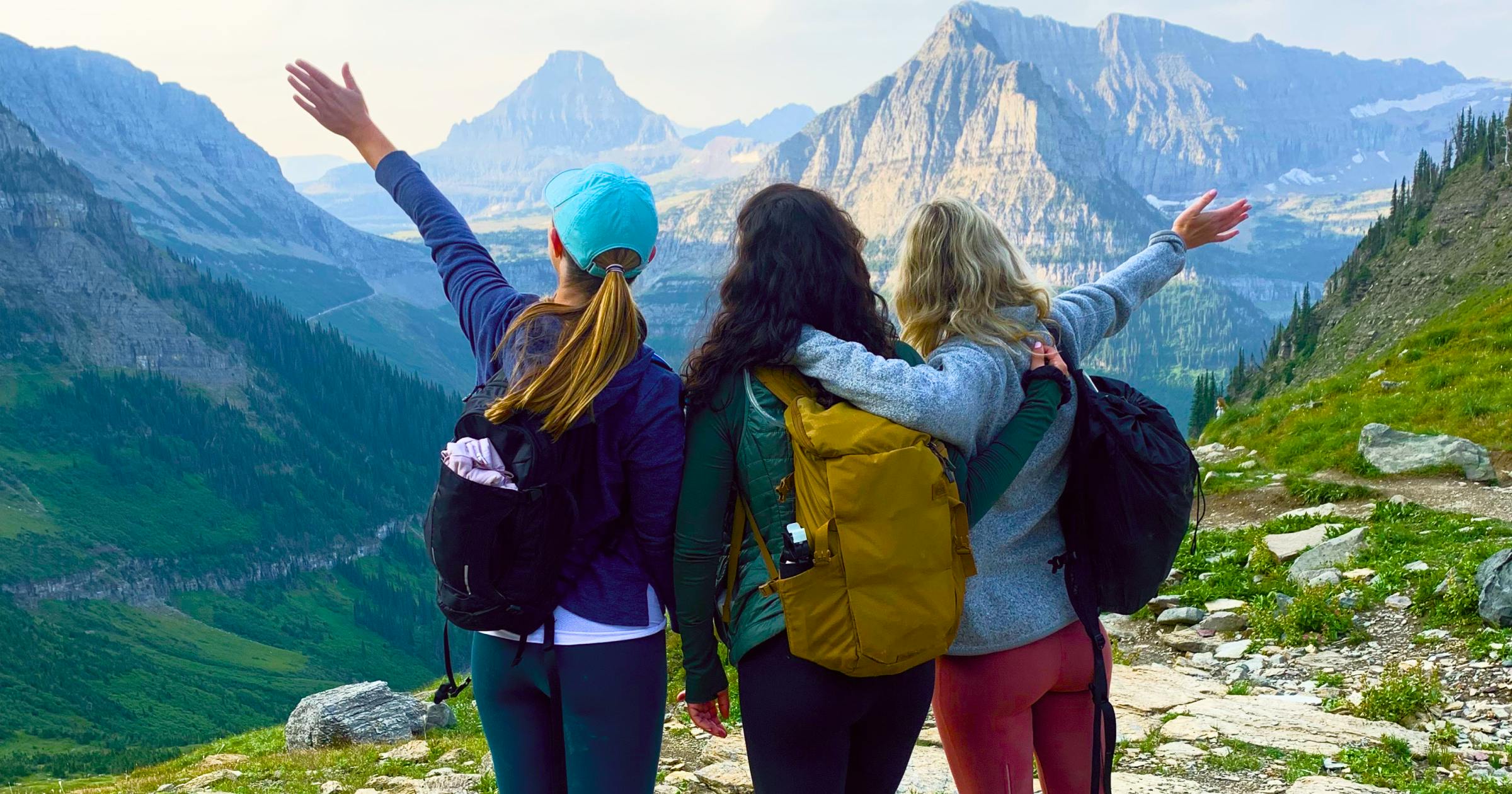 Road tripping? Check out these top 17 scenic hikes in the U.S.
Back
Taking in the great outdoors is always a good idea. Which is why this Labor Day we've highlighted some of our favorite parks and trails to discover around the country.Hopefully,  you can fill your long weekend or plan your next getaway with some scenic domestic travel that allows you to enjoy some of the best national parks and hikes that the United States has to offer. 

Glacier National Park 
This park is one of the top reasons to take a trip to Montana. Sitting on the Canadian border, next to Waterton Lakes National Park in Alberta, Glacier National Park boasts over 700 miles of hikeable trails. The wildlife is unprecedented (bring some bear spray!). Our favorite hikes are: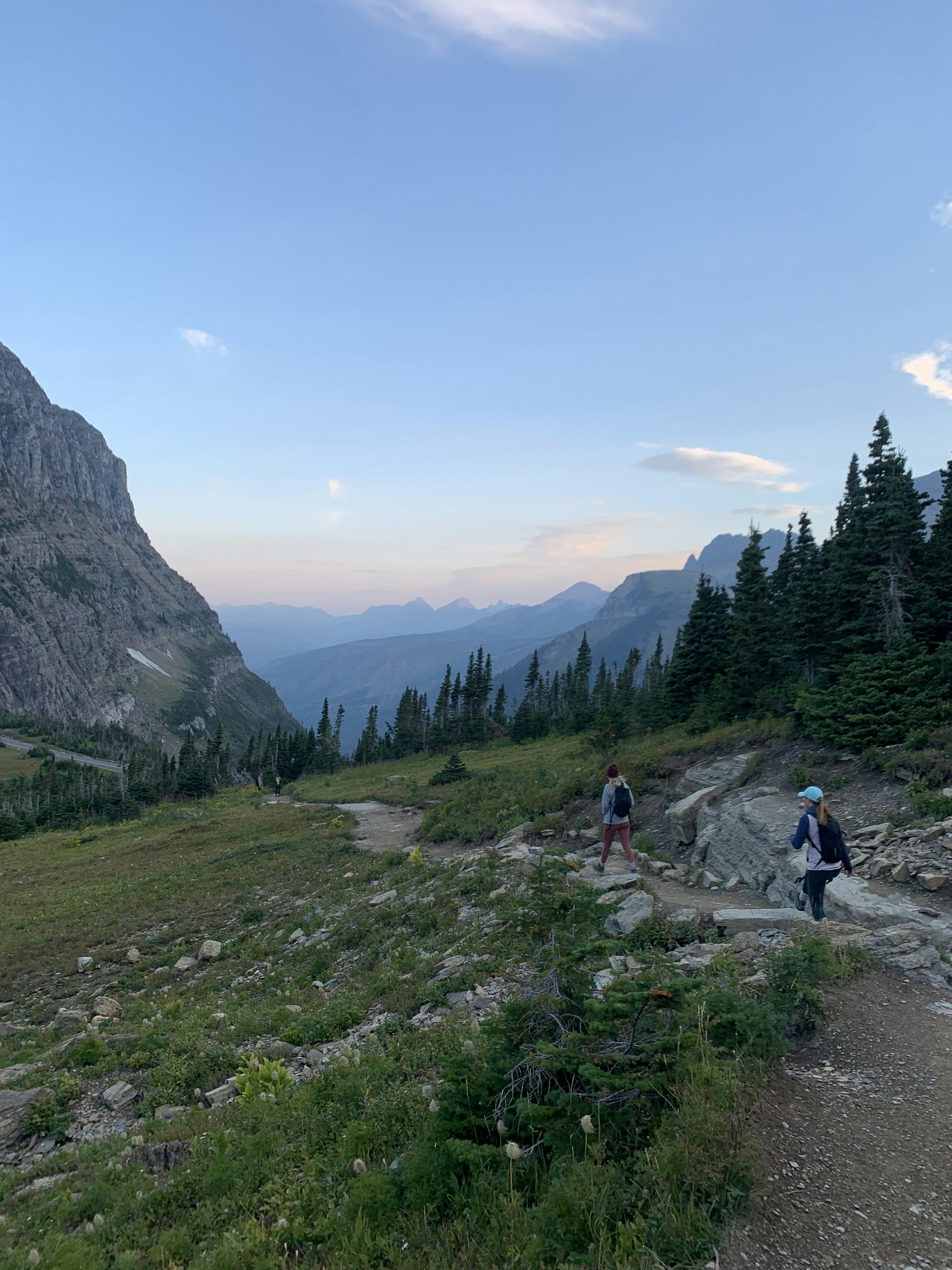 Highline Trail 
This nearly 15-mile hike takes around 7 hours to complete but is well worth it with breathtaking views throughout the journey. Within the first few hours, you will hit a chalet where you can grab some refreshments to fill you up for the rest of the way. It's one of the most popular hikes in the park, so you will definitely not be alone. You can also camp in this area if you don't want to do the whole 7 hours at once. 

Avalanche Lake 
Another popular destination in Glacier National Park for locals and backpackers alike. This one has a relatively easy terrain with some inclines, a waterfall along the way, and a stunning lake at the end. It's about 6 miles and will take you around 2.5 hours to complete. If you're lucky you might see some resident deer (and even some fawn) during your visit. 

Hidden Lake
This is the shortest hike of the three on our list, coming in at 5.2 miles and 3 hours, but it's considerably more challenging than the neighboring Avalanche Lake hike. After about 1.5 miles you will hit the overlook, then you can hike down to the lake and take a dip if the weather is nice enough. This trail often has grizzly bear sightings and sometimes closes to keep hikers safe, so if you have an agenda, consider picking a backup hike beforehand. 

Great Smoky Mountains National Park
America's most visited national park, this Tennessee haven is free of charge to enter year round. There are over 800 miles of trails, 80+ historic structures, many different elevations to choose from and a wide range of plants and animals to explore. Pro tip: go in the fall to take in the glory of the park's trees as they change colors. Top hikes include: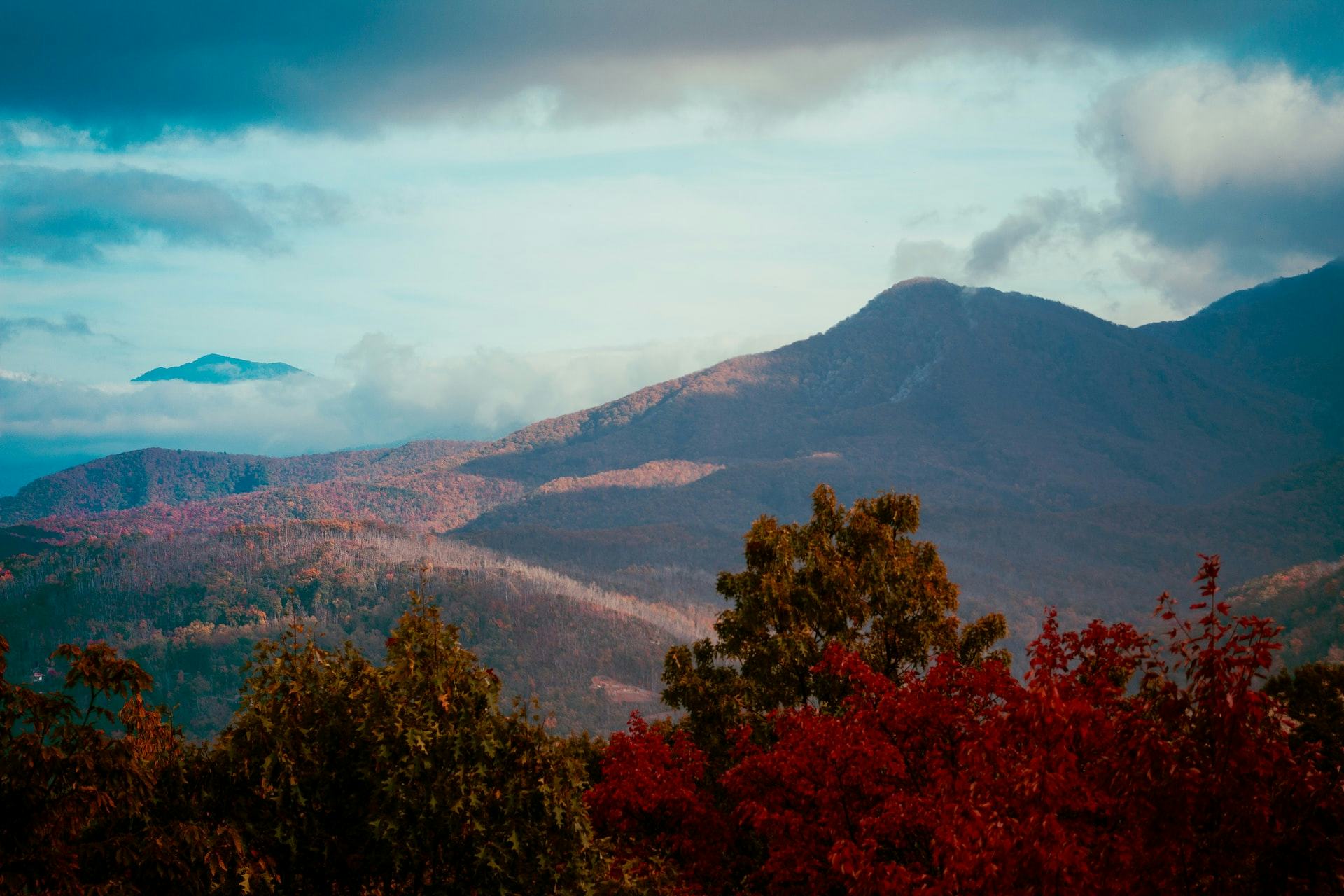 Rainbow Falls Trail
This moderately challenging route is about 5 miles and takes around 3 hours to complete. You might want to wake up early to avoid the crowds for this one as it's a popular hike, especially in summer when it gets hot. There are beautiful bridges to take in along the way and you might even get to see wildflowers and wild turkeys in the right season. It's an uphill battle but the falls at the end are breathtaking. 

Laurel Falls 
This easy 2.5-mile hike can be done in about 1 hour give or take and is open year-round. It's a shaded route with a paved path so it's a great option for beginners or families with kiddos if you need a nice easy stroll to start the day. 

Grand Tetons National Park
Situated in Wyoming on the Idaho border, The Grand Teton gets its name from the tallest mountain in the Teton Range, standing at 13,770 feet. The park welcomes, on average, 2.75 million visitors each year and has over 200 miles of trails that include rivers, forests and multiple alpine lakes. It's a must-see for avid hikers and those looking for a nature-enriched getaway. Some great hikes to consider:

Delta Lake
This one is a big challenge, but well worth the 7.4-mile hike and half day of effort. There are steep paths, switchbacks and a bit of a rock scramble leading to beautiful views and a clear, arctic blue lake at the end. Be sure to bring plenty of water, sunscreen and walking poles are also recommended. Friendly FYI that this trail is best if you're an experienced hiker.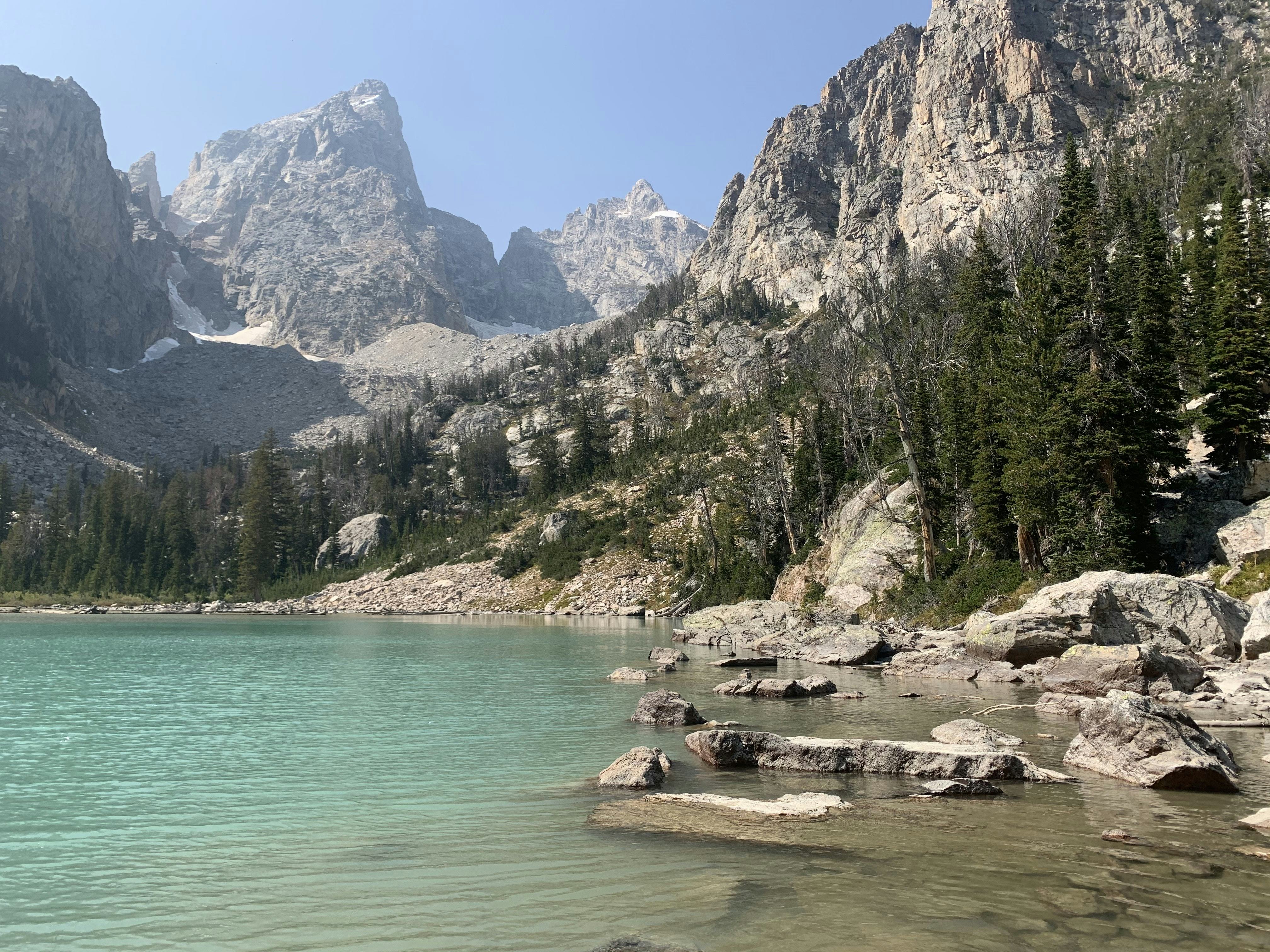 Taggart Lake Loop 
This nearly 4-mile hike will fill about 1.5 hours of your day if you opt to travel by foot. You can also choose to get there by horseback. There is lots of wildlife, like cute little chipmunks and if you're lucky a moose sighting might be in store. 

Hidden Falls
This short, sweet 1-mile hike is a popular one because there is an impressive waterfall to marvel at and it only takes around 30 minutes to complete. There are different ways to get to this hidden gem, the shortest being 1 mile from the trailhead and some longer options from Jenny Lake or String Lake if you're in for more of a trek. 

Joshua Tree National Park
Located in southeastern California, just north of Palm Springs, this park is named after the Joshua trees native to the region. The park weighs in at a total of 795,156 acres of which 429,690 are designated wilderness. Laying exactly between San Bernardino and Riverside Counties, Joshua Tree is broken down into two deserts, the higher Mojave Desert and the lower Colorado Desert, providing two distinct ecosystems, with their own plants and wildlife. Some hikes to venture on include: 
Lost Palms Oasis
Hands down the best hike in the park, this 7.5-mile trail will take around 3 hours and 15 minutes. Just as the name insinuates, you get not one but two palm tree-filled oases to enjoy. Take in the sounds of running water, birds chirping and greenery, all in the middle of a desert. It's a moderate hike with some uphill challenges and a pure Colorado desert vibe. 

Cholla Cactus Garden
This is more of a gentle walk than a hike at a quarter of a mile and takes 5-10 minutes to enjoy. If you're looking for a nice stroll through the garden, with an abundance of cholla set beautifully against a mountain backdrop, then this one is for you.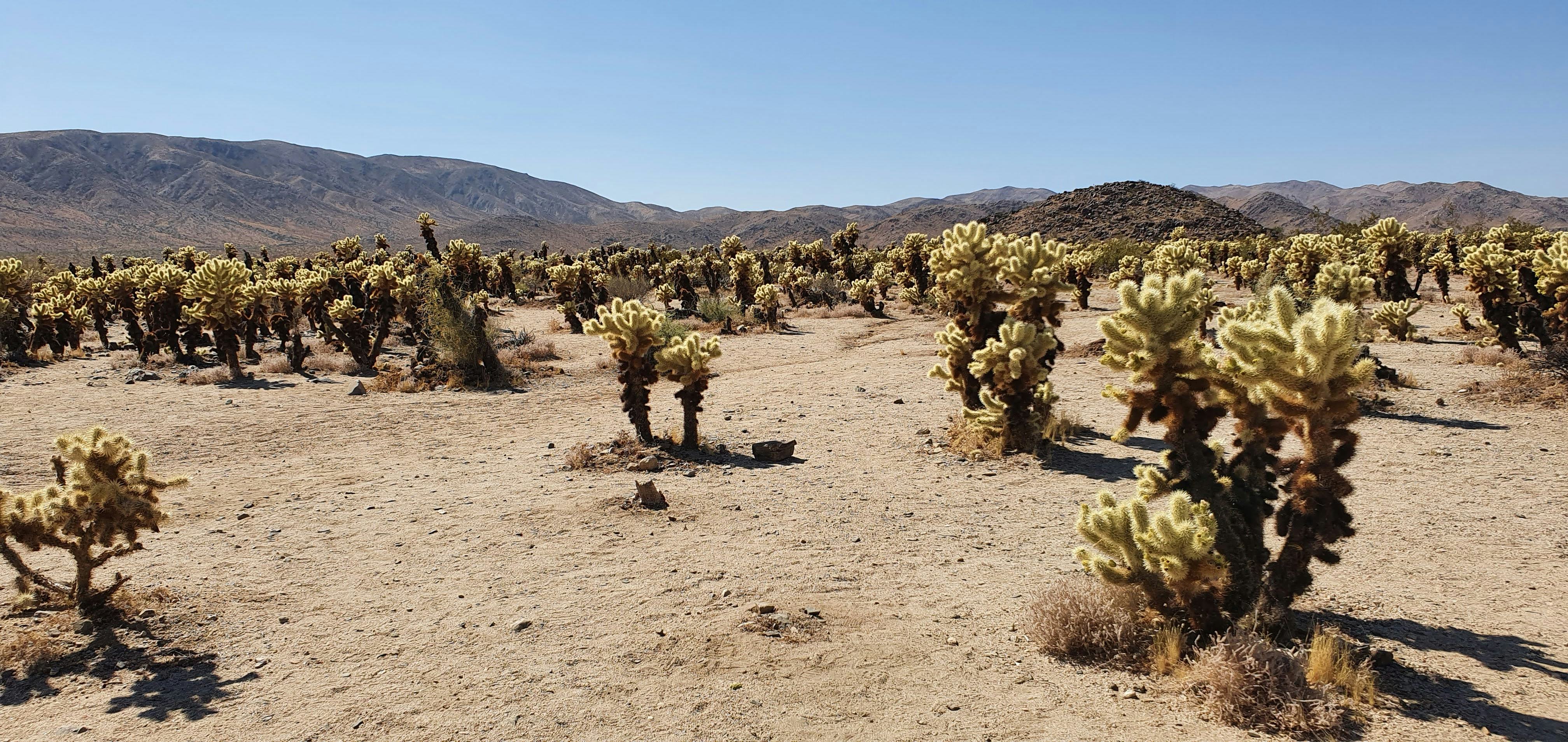 Ryan Mountain
This 3-mile hike takes around 2 hours and is packed with the famed Joshua trees. It's one of the most popular hikes in the park and is moderately challenging with a climb up the mountain. But it's well shaded and maintained so no surprises -  except for some local bighorn sheep or rattlesnakes, so keep an eye out while you enjoy the view. 

Grand Circle
The Grand Circle is located in the Southwest of the U.S., also known as the Four Corners region. It includes most of Colorado, Utah, New Mexico, Arizona, and the northwestern part of Nevada. This area is packed with national parks, 10 to be exact, and other picturesque hiking areas that shouldn't be missed including:
Black Canyon of The Gunnison 
Mesa Verde 
Petrified Forest 
Grand Canyon 
Zion
Bryce Canyon 
Capitol Reef 
Arches 
Canyonlands 
Great Basin
Here are some of the must-sees in the area:
Grand Canyon 
One of the most well-known and awe-inspiring parks in the world. No matter how many times you visit, The Grand Canyon will take your breath away. If hiking is less your thing, you can also take a scenic drive and stop around the rim of the Canyon to take in the sights without walking (or opt for donkey riding). However, the best views are from the bottom of the canyon and require a bit more effort. Keep in mind that Arizona gets hot and temperatures can reach 110 degrees Fahrenheit, so a hat and water are a must. Also, consider getting there super early to beat the heat and enjoy the added bonus of seeing the sunrise over the canyon and the view of some of the reddest rocks around.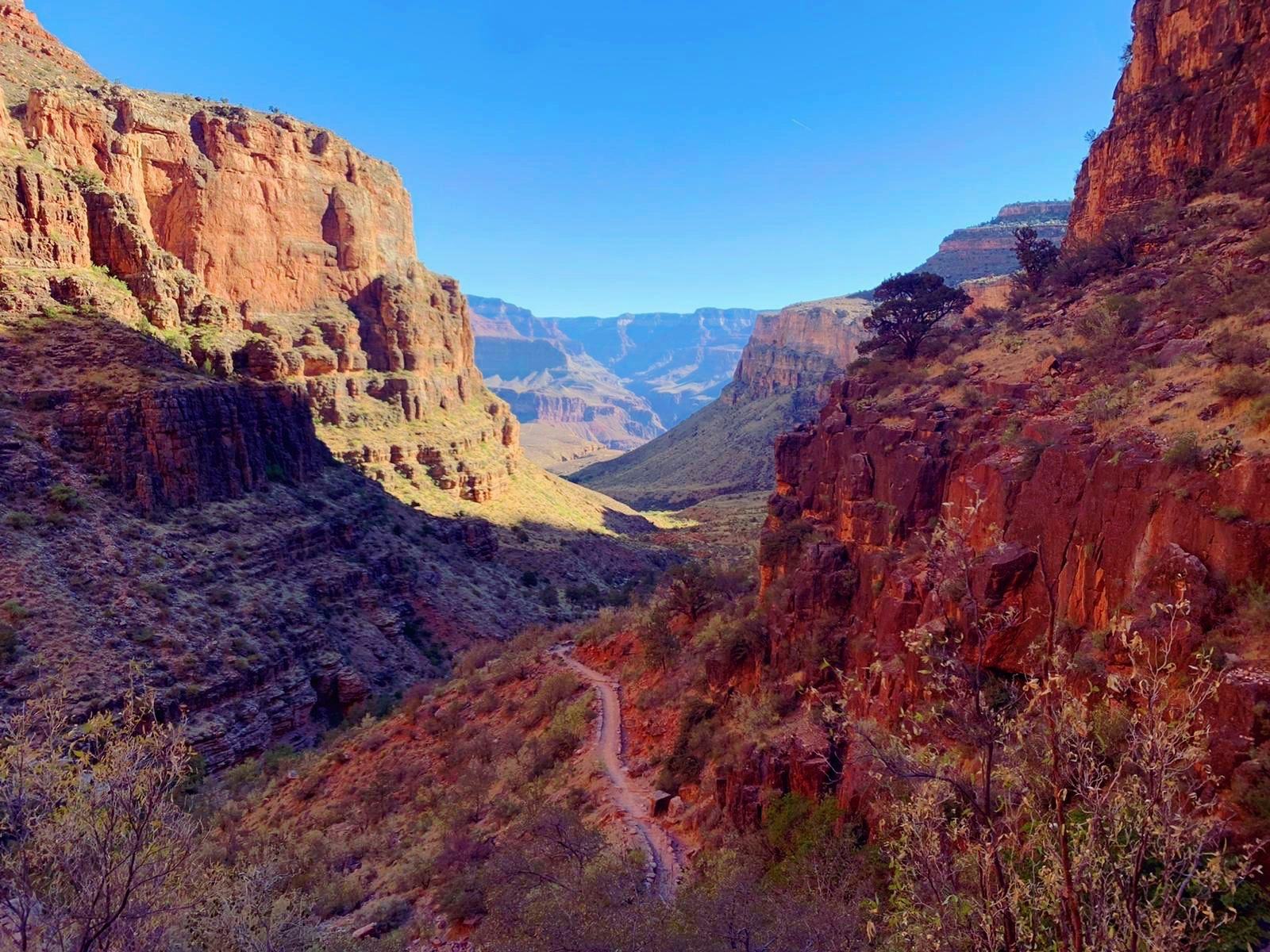 South Kaibab Trail to Ooh Aah Point
Take in everything the Grand Canyon has to offer with the 1.8-mile hike. Keep in mind the entire beginning is downhill, which means steep terrain on the way back. The whole trip is extremely scenic, with a name like Ooh aah of course there are views of the astounding canyon at every turn. You will surely run into donkeys as they carry fellow visitors coming and going.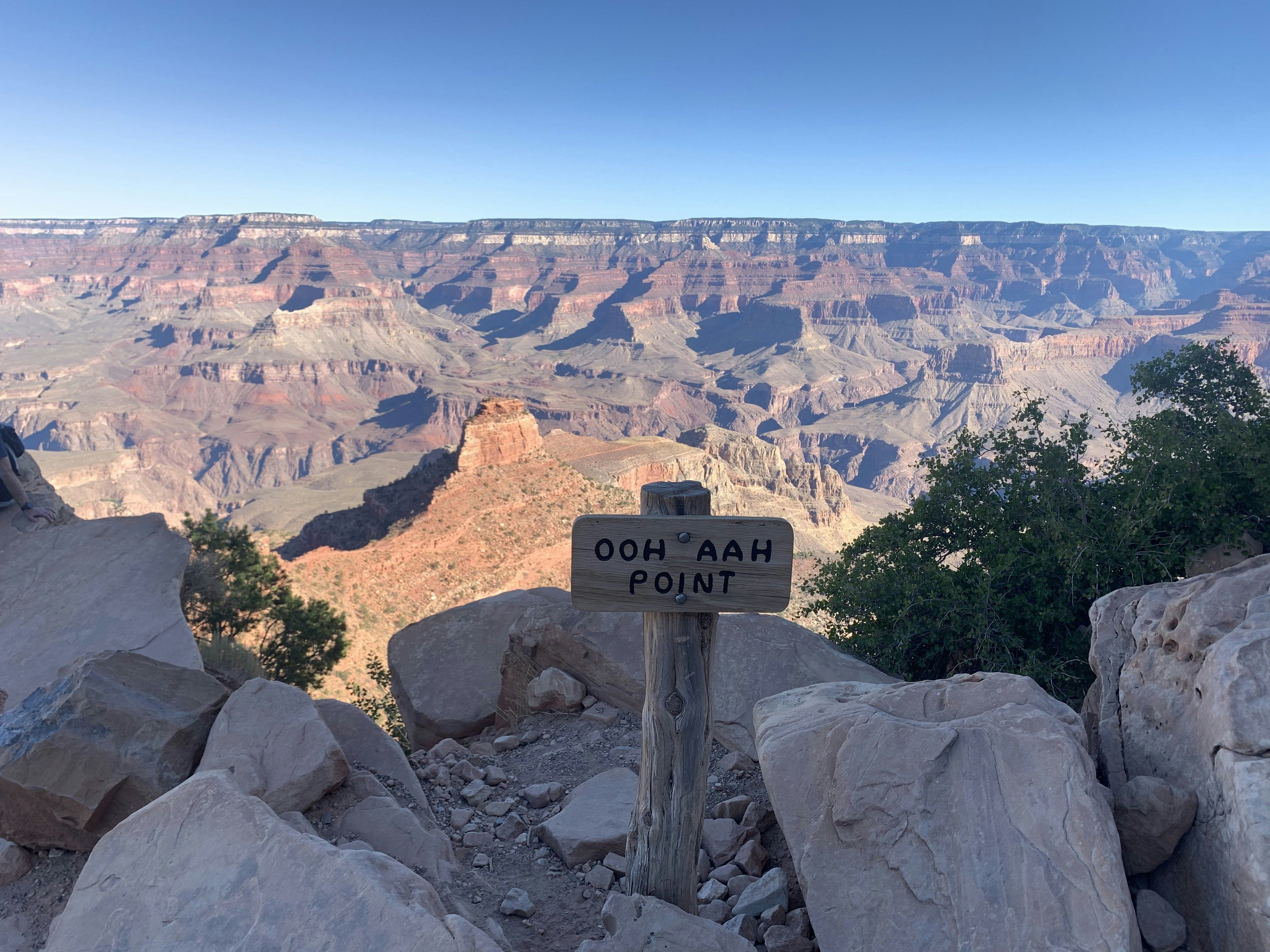 Horseshoe Bend
A breeze for those who prefer not to take in a steep trail or have small kiddos, and truly a must-visit for all, Horseshoe Bend has seen many Instagram moments for its turquoise blue water amid a red rock backdrop and unique shape. Look closely and you may even see some kayakers inside the bend. Located near Page, Arizona, this walk will take you around 35 minutes to complete (picture-taking time not included). This is an easy and paved trail -  the only tough part is the heat. 
Antelope Canyon
This easy 0.6-mile hike can be done in just under 20 minutes and it's best to visit on a sunny day to get the full experience. Also, note you'll need to book through a tour company as it's on Navajo land.

Zion National Park 
This park has a plethora of famous walks and is known for its high cliffs, narrow gorges, rivers, waterfalls and of course, views for days. The canyon inside averages 2,000 feet deep, which offers hiking opportunities along the bottom in the 20 to 30 foot wide area known as The Narrows, which is top on our list of recommendations.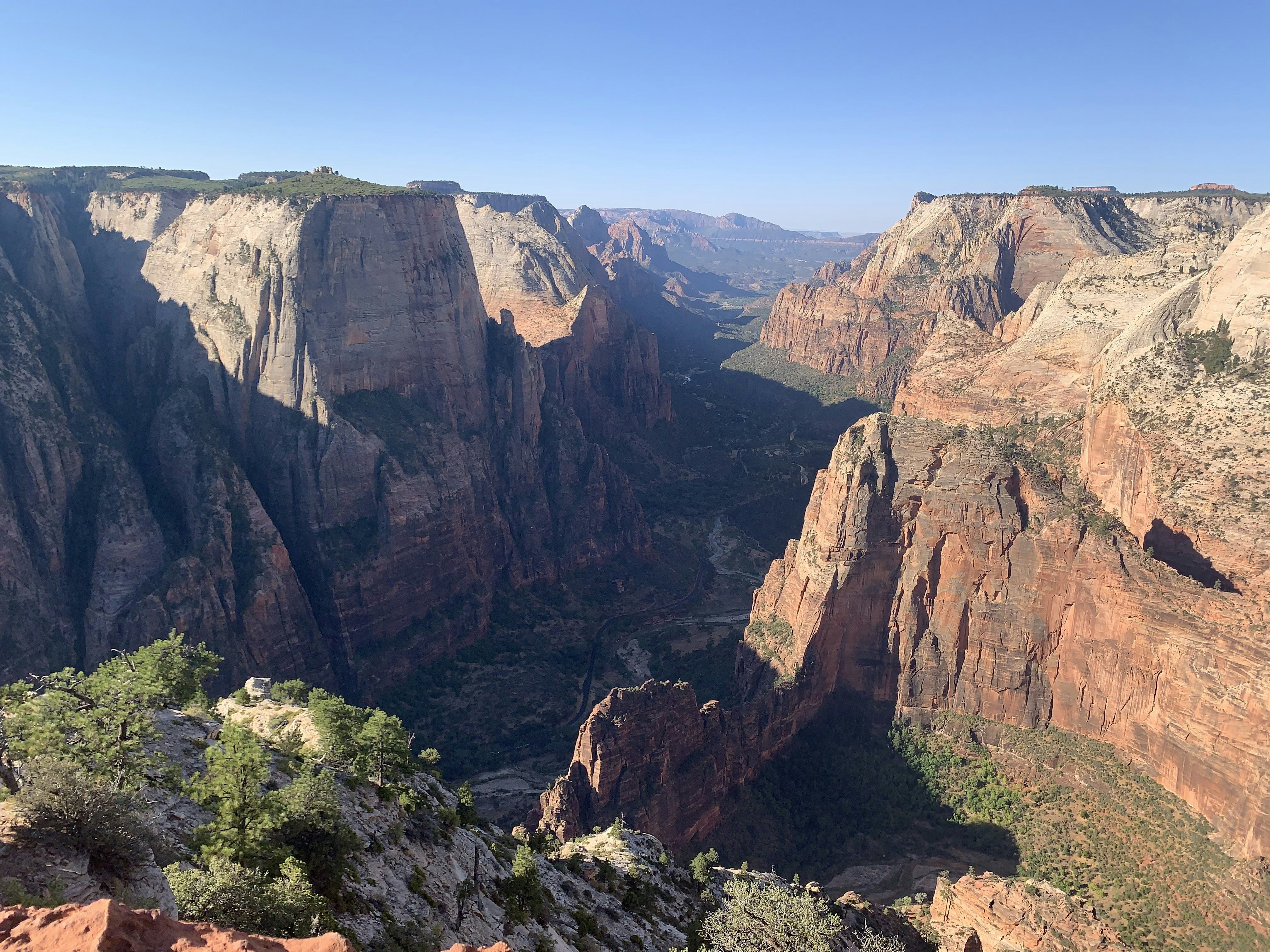 Zion Narrows Bottom Up to Big Springs
This almost 9-mile hike is quite a challenge and can take you around 3+ hours to complete. As an ode to its name, this trail is the most narrow in the park and showcases walls a thousand feet tall. You'll need water hiking shoes and poles (you can rent them) to navigate well. Check before you go if this trail is open as you'll find it closed when the water level is too high or if harmful bacteria is present. This is a once-in-a-lifetime iconic trek, and shouldn't be missed when in Zion. 

Angel's Landing
Another famous route that's about 4.5-miles and takes 3 hours to complete. It's a challenging hike with chains to hold and foot holds to stay balanced as you climb steep inclines and switchbacks. Making it to the top will leave you with a feeling of accomplishment and the sight of the beautiful canyon below. 

Emerald Pools 
Emerald Pools is a 3-mile moderate hike that rings in at around 1.5 hours. This one has it all - water, canyons, mountains and maybe some wildlife if you're lucky. There are a few options of pools and trails so you can choose your own adventure. 

Domestic adventures
The beauty of America's outdoors is the vastness and there is much to explore. With so many national parks, big cities and small towns in between, you'll never be bored. To protect your trips, domestic ones included, check out our blog on common misconceptions about travel insurance and why it's important for trips that aren't so far from home.