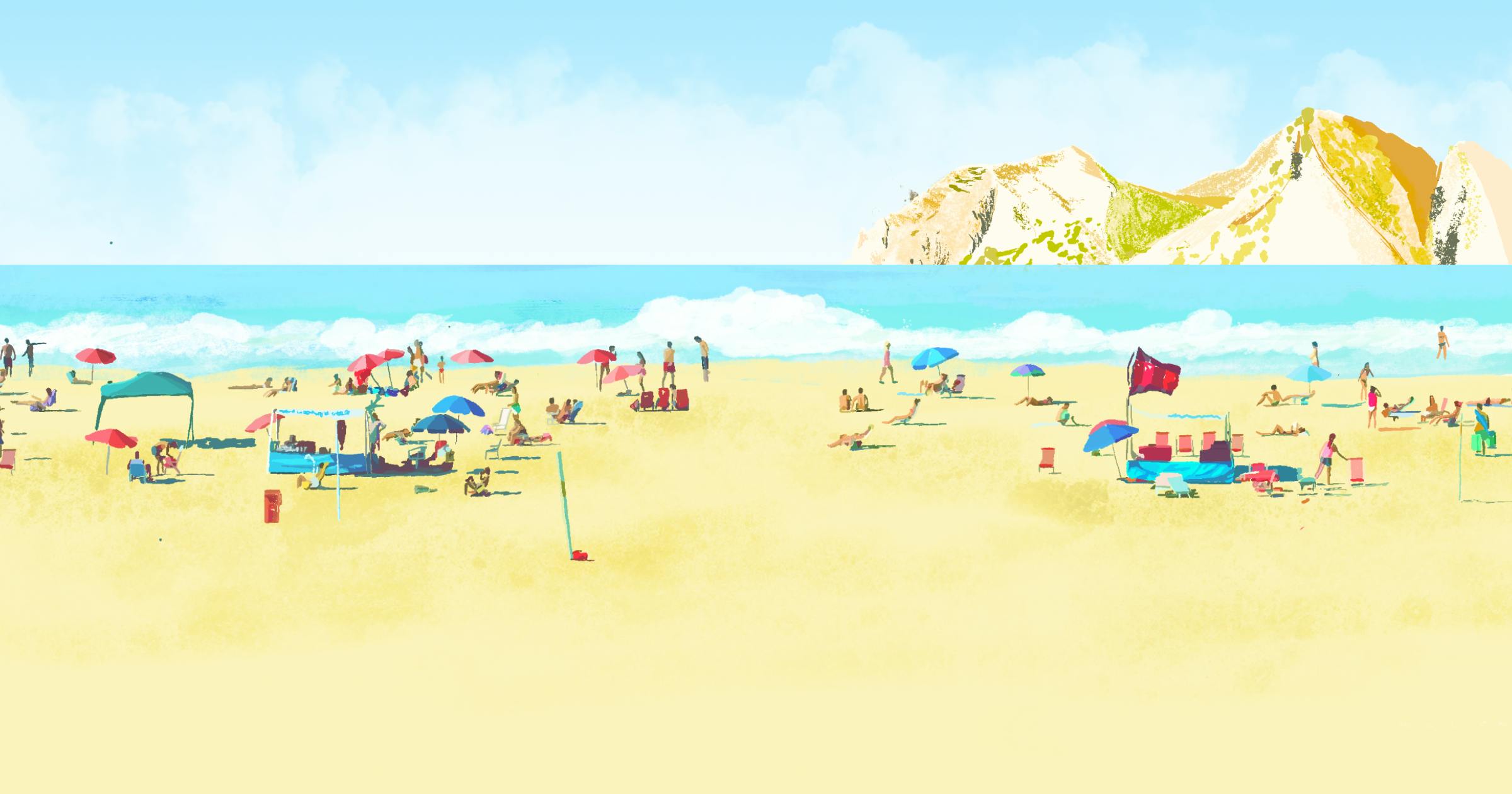 9 beach destinations to escape the cold this winter
Back
Though winter may boast snowy landscapes, warm tasty drinks, and cozy reasons to curl up by the fire, it's not for the faint of heart. For those of us that aren't so thrilled with the long, cold winter months or into ski vacations, there's good news: this is the best time to escape from the less than stellar weather and head to a tropical paradise. 

We've hand-picked nine top spots offering stunning beaches, exciting activities and unique cultural experiences that will make your winter getaway one to remember.

1. Le Morne, Mauritius
A UNESCO World Heritage site, Le Morne is known for its crystal-clear waters, lush greenery and famous underwater waterfall. Not only is it an excellent spot for hiking, you can also swim with dolphins, take on some water sports like kite-surfing and windsurfing, take a helicopter ride around the island to see the waterfall from above or simply relax on the beach and float the day away in the warm water. For five-star accommodation, stay at the Lux Le Morne Resort, where you can enjoy panoramic views of the lagoon and mountains, all while supporting the local ecosystem at this zero-waste hotel. When it comes to food, indulge in the island's famous seafood dishes, like the Creole-inspired curries, fish vindaye (pickled seafood) and spinach rougaille.

2. Anse Source d'Argent, La Digue, Seychelles
This iconic beach is a must-visit, with its larger than life granite boulders, turquoise waters and pink sand. And the best part - the average temperature from December to March is 80-82 degrees Fahrenheit. Spend your days strolling the shoreline, snorkeling amongst the vibrant coral and marine life, or just simply relaxing. For lodging, check out Le Domaine de L'Orangeraie Resort & Spa, where you can find your zen in one of 63 stunning villas and spend the day getting pampered at the spa in the heart of a tropical garden. And if you're looking to venture outside the resort, charter a catamaran across the island to take in all the gorgeous beaches. Before leaving, don't miss out on Creole cuisine and fresh local fish, including dishes like octopus curry and steamed fish.
3. Seminyak, Bali, Indonesia
For a more urban beach experience in Southeast Asia, head to Seminyak in Bali. This trendy destination is known for its vibrant nightlife, stylish boutiques and delicious local dining. You can spend your days enjoying yoga classes, massages, or surfing at one of the postcard-worthy Balinese beaches. Stay at The Legian Bali, a one-of-a-kind luxury resort with a spa, restaurant, on-site wine and dine experiences and beach club. Indulge in the local cuisine, like babi guling (suckling pig), serombotan (spicy vegetable salad) and nasi campur (mixed rice).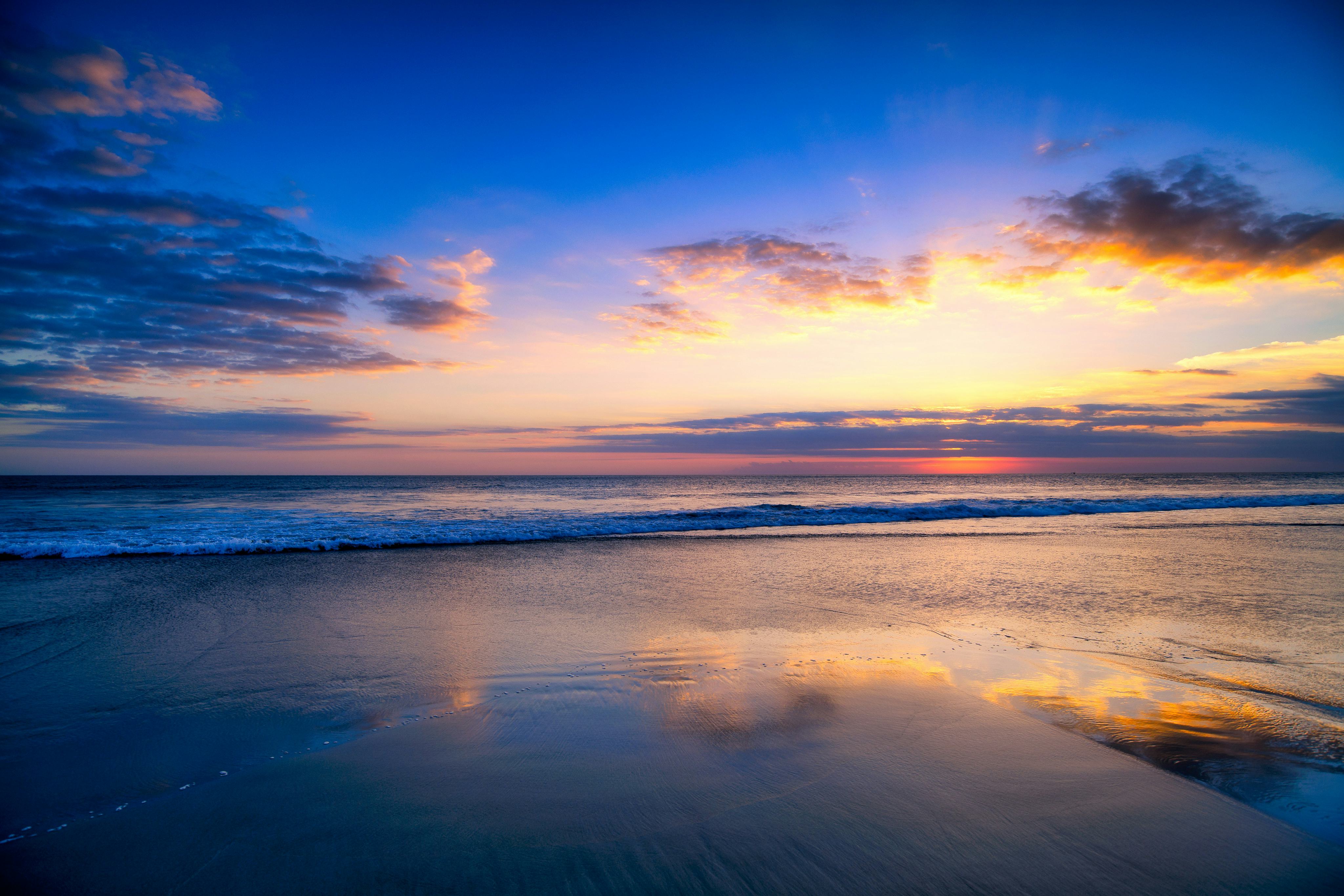 4. Praia do Sancho, Brazil
This hidden gem is often regarded as one of the best beaches in the world and for good reason. With its stunning cliffs, flourishing vegetation and blue as-far-as-the-eye-can-see waters, it's the definition of paradise. Snorkel, swim, or stroll down the coast line and soak up the sun – especially between December and March when the weather is at its peak. Book accommodation at Pousada Do Mirante, a charming guesthouse surrounded by nature and close to the water. Chow down on local plates like moqueca (seafood stew) and acaraje (black-eyed pea fritters).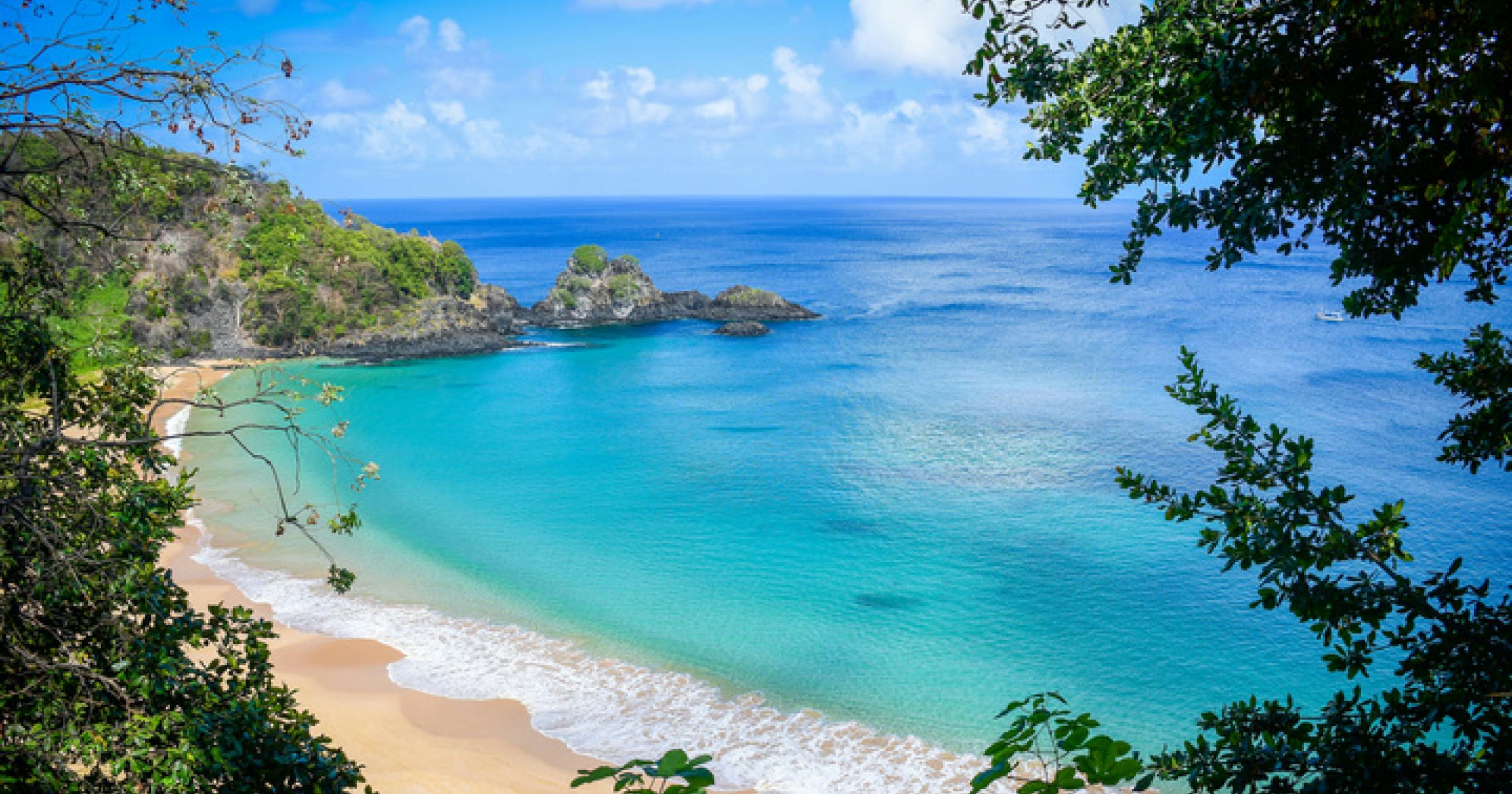 5. Whitsundays Islands, Australia
Explore the breathtaking beauty of the Great Barrier Reef at Whitsundays Island in Australia. With 74 islands to choose from, you're sure to find your own piece of paradise. Take a snorkeling or diving tour on the world-famous heart-shaped reef, go fishing, or relax on the beach. Spend the night at the qualia resort on Hamilton Island, where you can enjoy a treatment at the spa, wellness treatments, a restaurant that sources the best Australian produce, including locally hand-caught seafood and veggies from its own kitchen garden and an infinity pool with views for miles. When it comes to food, try favorites like barramundi (Asian sea bass) and mud crab.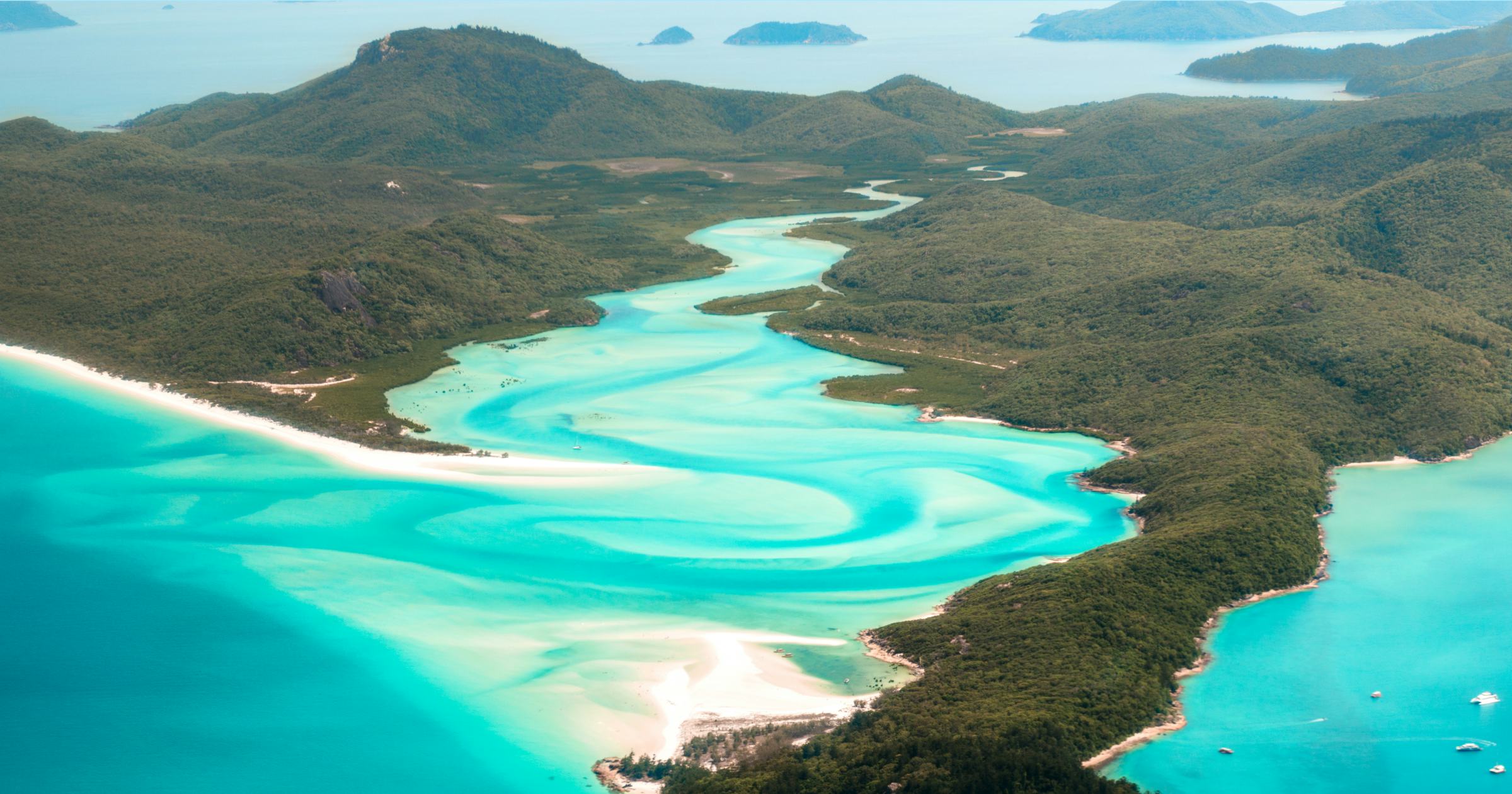 6. Railay, Thailand
Known for its stunning beaches and breathtaking cliff-side views, Railay is hands down one of the best beaches in Thailand. Whether you want to relax in the sun or have a more daring adventure, Railay has something for everyone. For those looking to be more active, go kayaking or try your hand at what Railay is known for (besides the beach, of course): rock climbing. Tuck in at night at the Railay Bay Resort & Spa, a high-end beachfront resort boasting a breathtaking pool and famed for Thai massages. When there, you can't go wrong with Thai-style street food; Sink your teeth into some classics like pad-thai, green curry and mango sticky rice or go bold with local seafood faves like grilled prawns, fried squid and steamed crab.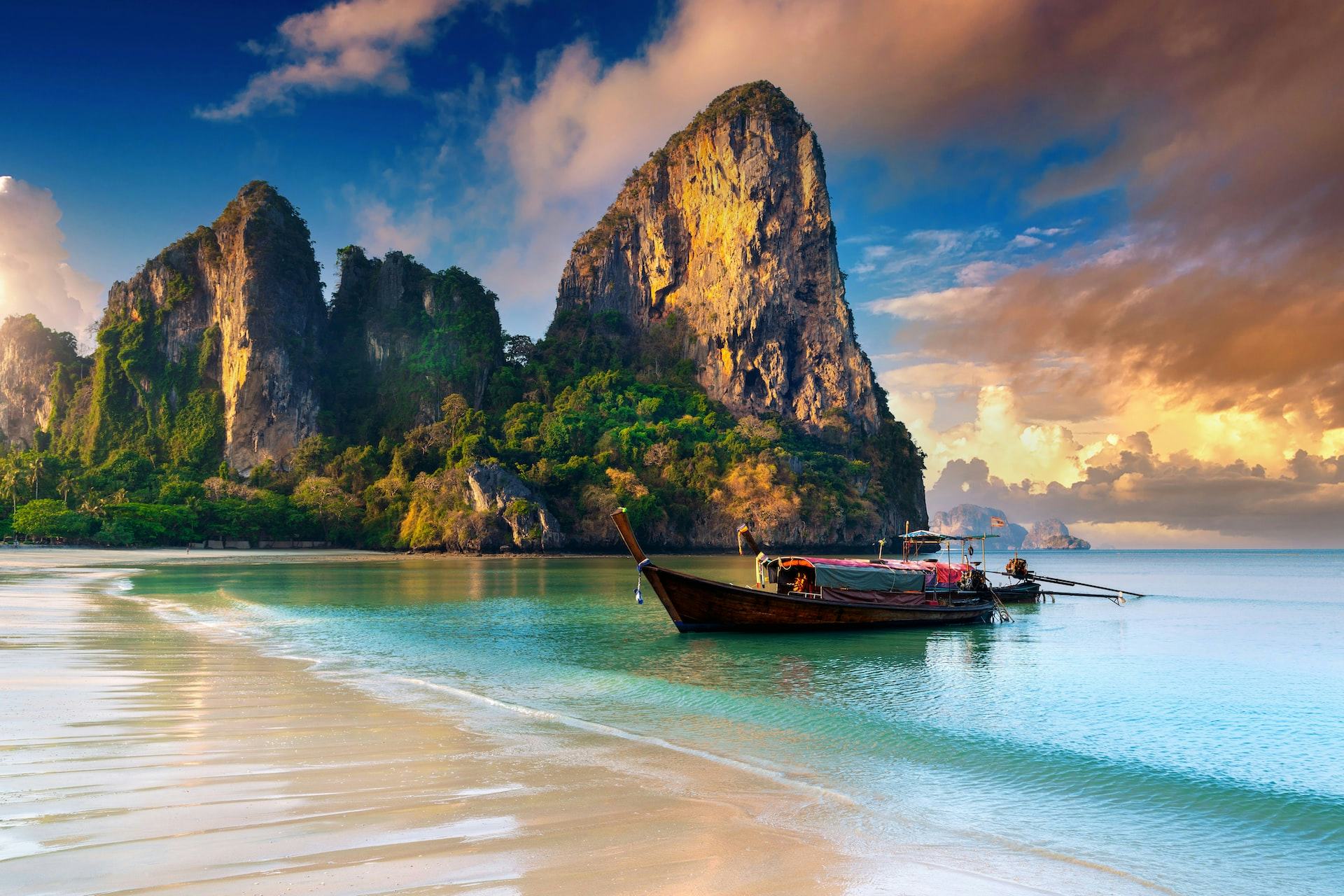 7. Maldives
The Maldives is the ultimate tropical paradise, with its string of 26 atolls in the Indian Ocean known for see-through blue waters, pristine beaches, overwater bungalows and abundant marine life. Whether you want to relax in a hammock with a good book or try out a snorkeling or diving tour to see the vibrant coral and colorful fish, this destination is the place for ocean lovers of all kinds. For the best of the best, stay at the Soneva Fushi Resort, where you can indulge in Michelin-star restaurants, the first fine dining zipline experience and 60 homemade ice creams and sorbets to cool you off after some fun in the sun. If you're looking to do more than relax to the sounds of the ocean, opt in for one of Soneva's signature experiences, like swimming with manta rays in Hanifaru Bay or escaping for a picnic on your own island hideaway. w Make sure to trygarudiya (tuna soup) and masroshi (flatbread filled with tuna).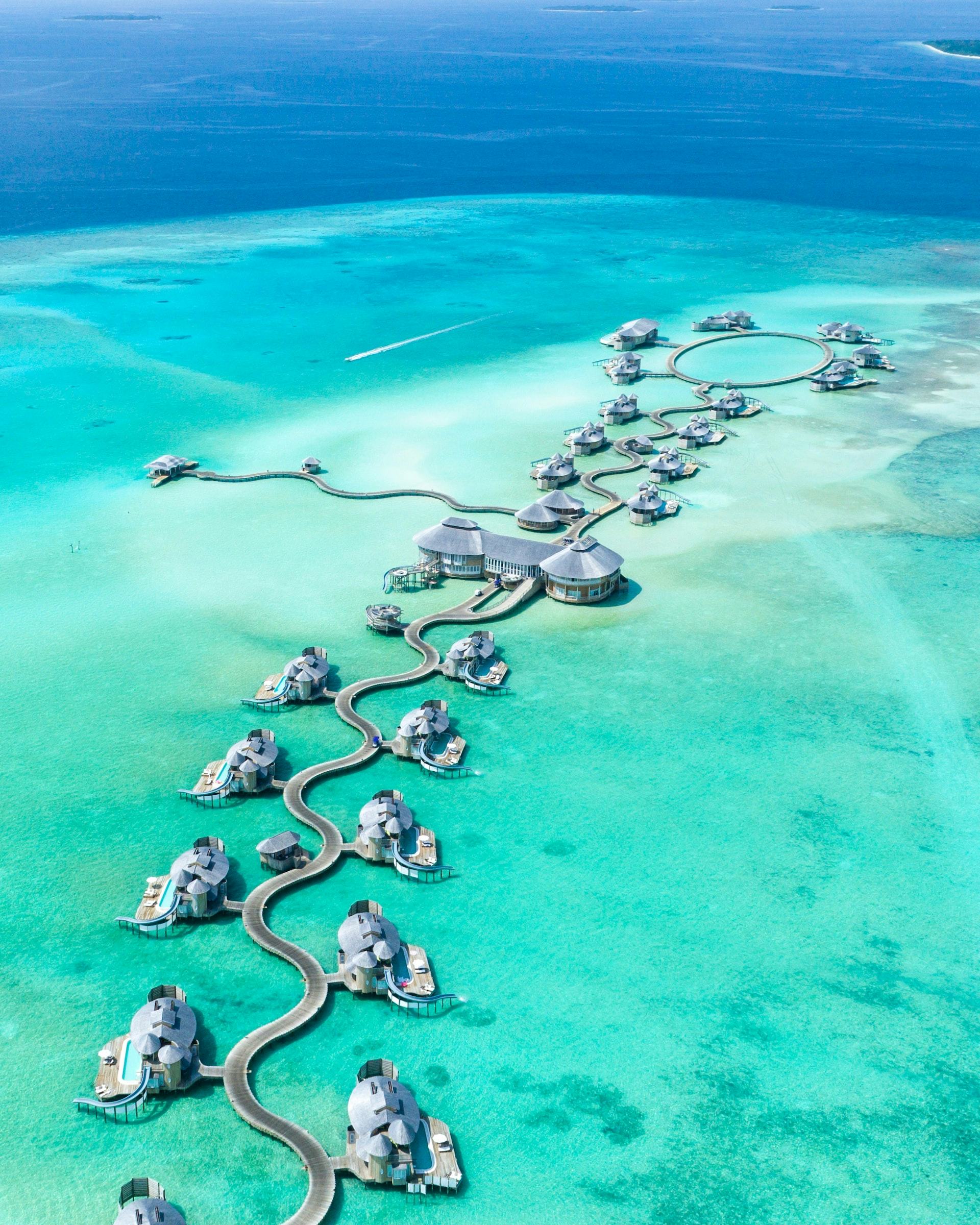 8. El Nido, Palawan, Philippines
El Nido is a natural wonder, with turquoise waters meeting towering cliffs covered in greenery for as far as the eye can see. Island hop across the Bacuit or El Nido Bays by boat or kayak and visit stunning lagoons, caves and beaches. Take a snorkeling or diving tour, or relax under a palm tree with a book. There are too many luxe hotels to count. One is El Nido Resorts Lagen Island, where you can enjoy a spa, restaurant, private beach and explore the mangroves around this eco-sanctuary resort. Dig into the local cuisine and enjoy new flavors like adobo (stewed meat) and sinigang (sour soup) or swing on over to the Happiness Beach Bar for a cold drink and fun island atmosphere.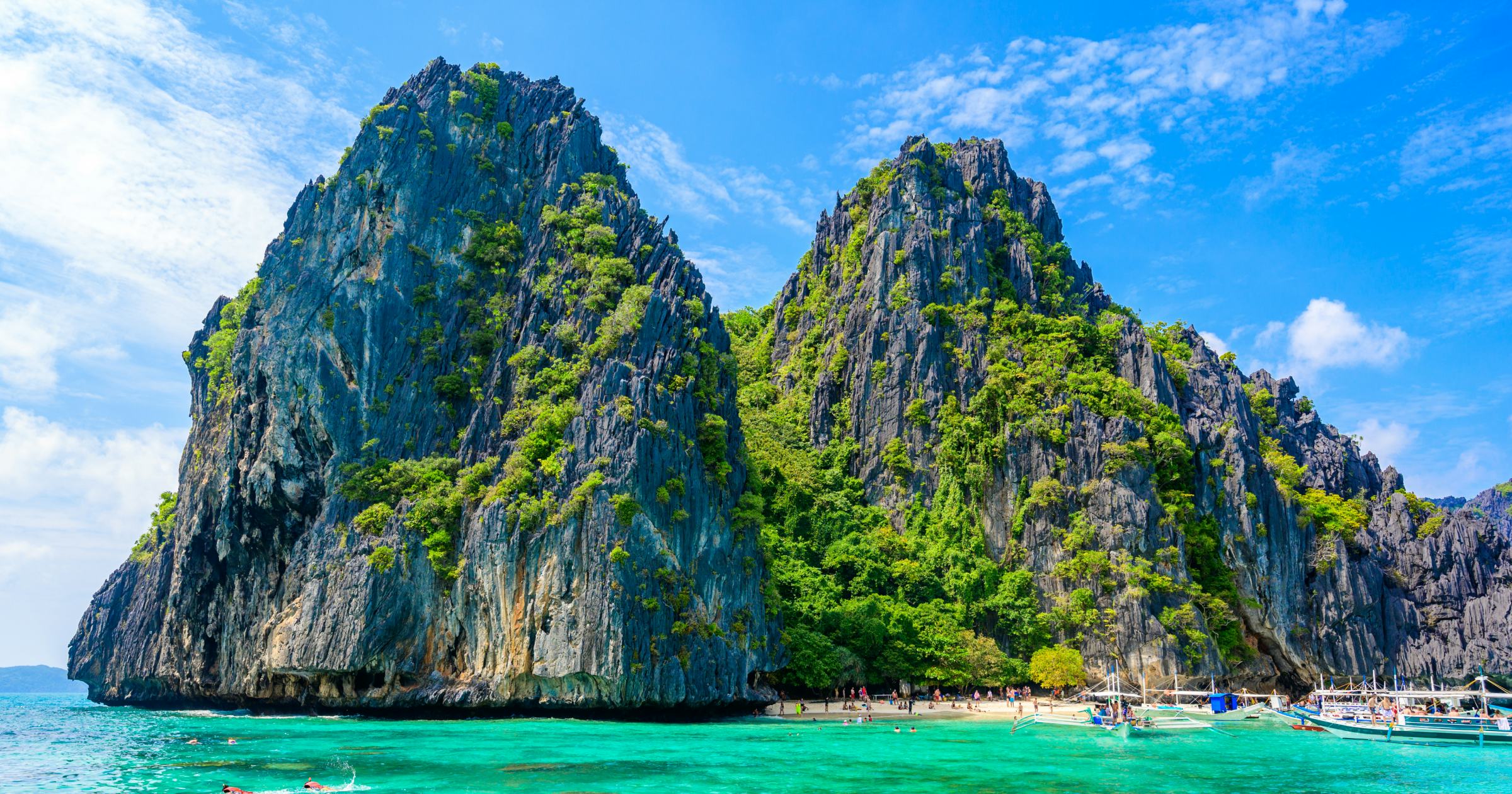 9. Grace Bay, Turks and Caicos
Grace Bay is known for its stunning turquoise waters and soft white sand. With waters so clear, it's a must to spend a few days snorkeling or diving to see the underwater wildlife. Feel better with your head above water? Try kitesurfing which this locale is known for. For Caribbean luxury at its finest, stay at the Grace Bay Club, where you can enjoy the finer things in life, world-renowned wellness center to a pristine private beach where you can have a romantic dinner. When it comes to food, try the local catch of the day or other sea-faring favorites, like conch fritters and grilled lobster.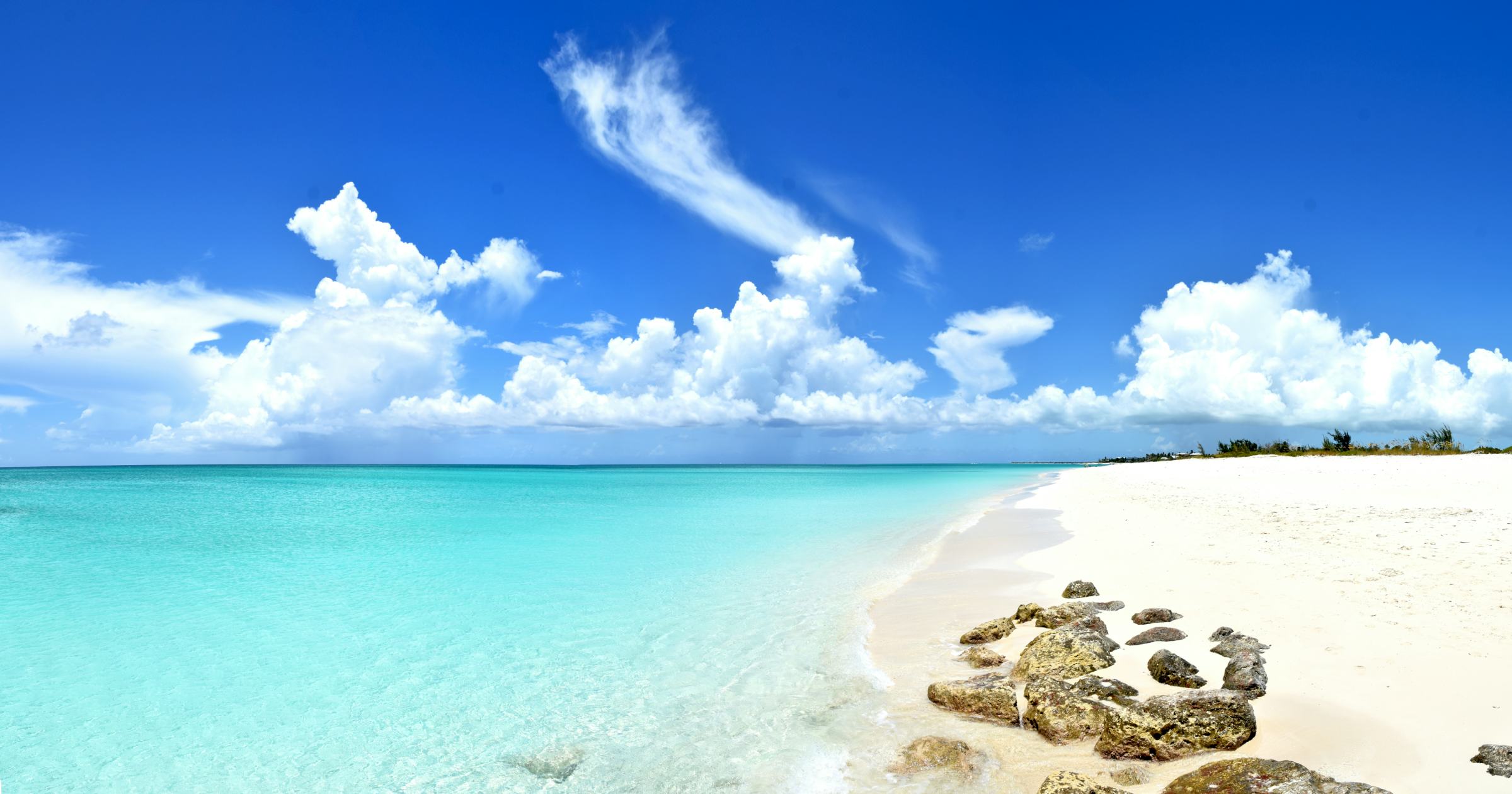 Seas the day and protect your beach vacay
No matter if it's the turquoise waters of Thailand or the great barrier reef of Australia, travel insurance should be your number one must-have for peace of mind and protection on every vacation. Choose Faye and enjoy the beach without worry this winter. 
These accommodations and recommendations are intended as informational content and are meant only as suggestions. Faye is in no way associated with any of the mentioned places. This post is meant to give you ideas and inspiration on ways to enjoy a beach vacation.