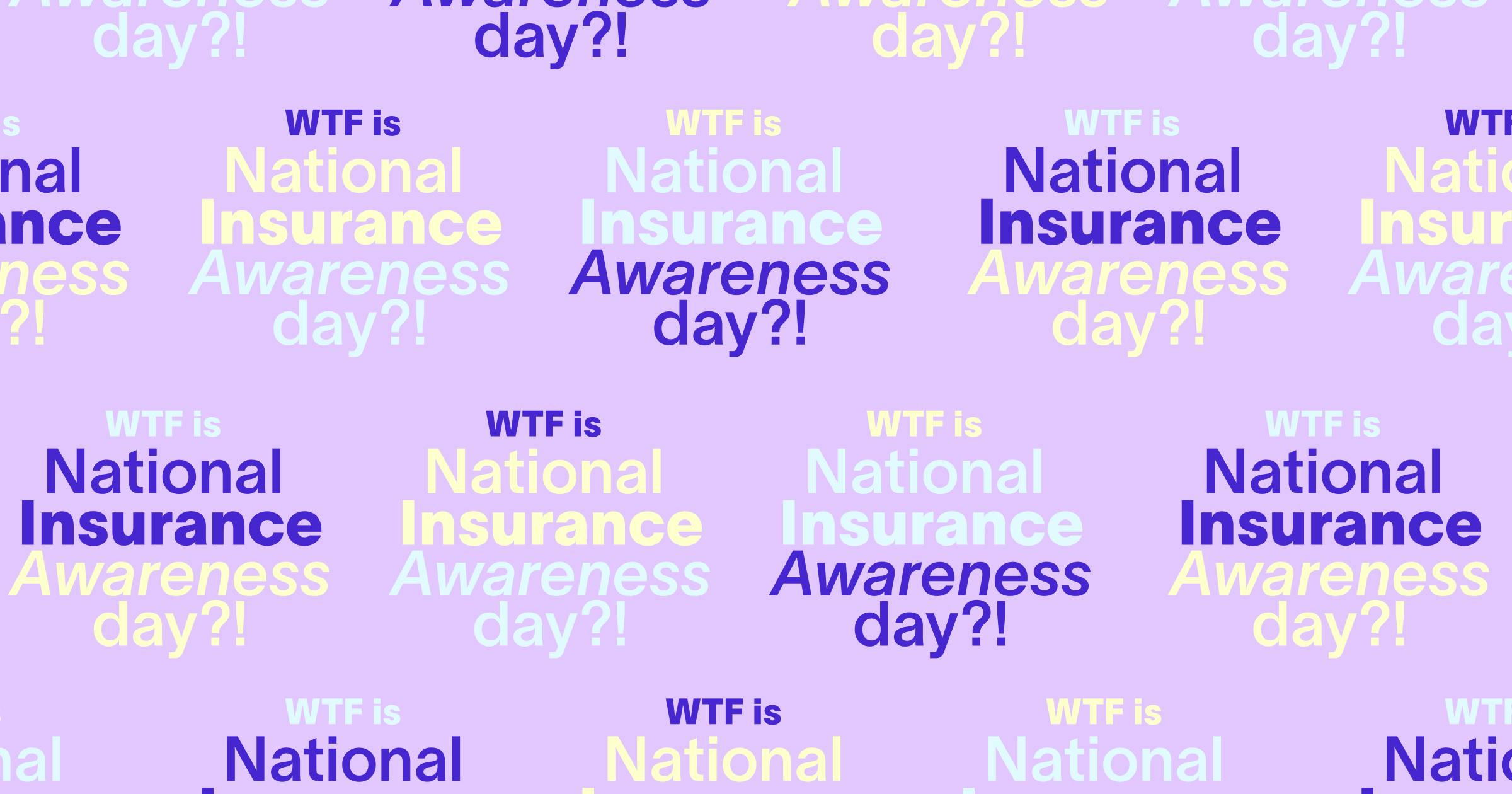 WTF is National Insurance Awareness Day?!
Back
And more importantly, why should you care?
June 28th is National Insurance Awareness Day - a day of recognition we assume you've never heard of, let alone thought about. Technically, it's a moment that's meant to encourage you to review your insurance policies and understand their importance. That's fair. That's also boring.
Let's be honest - National Insurance Awareness Day doesn't come with a free donut, Slurpee, or car, nor does it include complimentary entrance anywhere, or any other fun freebies. But perhaps it could result in the best value add you've ever gotten: peace of mind.
So this post is all about that - the WTF aspects of Faye travel insurance, built to give you peace of mind (just ask our travelers), to be easy to understand and to actually build a long-term relationship with you, explorers of the world.
Here are 4 WTF traits of Faye you should know about to "celebrate" this wildly unimportant "holiday":
1. No excessive paperwork - WTF?! Faye is 100% digital. Do it all via our app on iOS or Android - from getting your adventures covered to filing claims, to receiving reimbursements via Faye Wallet. You can also head there to input your flight info for real-time travel alerts, chat with our team 24/7, and check out your destinations' COVID-19 requirements.
2. No long wait times - WTF?! If you've ever filed a claim you've likely waited weeks, if not months, for a resolution. With Faye, we'll aim to resolve your claim within 48 hours of receiving all the necessary info. And if you experience a travel inconvenience (like a flight delay or baggage loss), we'll send you funds right then and there. These reimbursements won't be sent via snail mail - funds are sent directly to your Faye Wallet, our secure digital payments card that works just like Apple Pay and Google Pay. Tap to use rather than paying out of pocket. And if you wanna transfer this money to your bank account go for it - we won't stop ya'.
3. No confusing packages - WTFFFFFF?! If you've purchased travel insurance in the past you may be familiar with those Gold, Silver and Bronze offers, and other packages with basic names. Real question: who has time to peruse those when you've gotta book the fun stuff - from sites to see to what restaurants you're gonna head to? And who actually understands what they really include? We're not interested in doing things just like everyone else - because damn, it's confusing. So we're offering a robust, personalized, whole-trip coverage package that protects your trip, stuff and health, as well as a few add-ons that may or may not apply to your trip (like if you're renting a car). Easy peasy lemon squeezy.
4. No hard time reaching us - W.T.F.?! It's really not okay to have sh*t customer service, which is why our customer experience team is available 24/7 - even on weekends and holidays. Reach us via phone, email, WhatsApp and chat in the Faye app. And hey - we don't just wanna talk to you when it's an emergency. We're here to offer pro travel tips, recommendations on local todos, and even where to find a nearby bank or pharmacy.