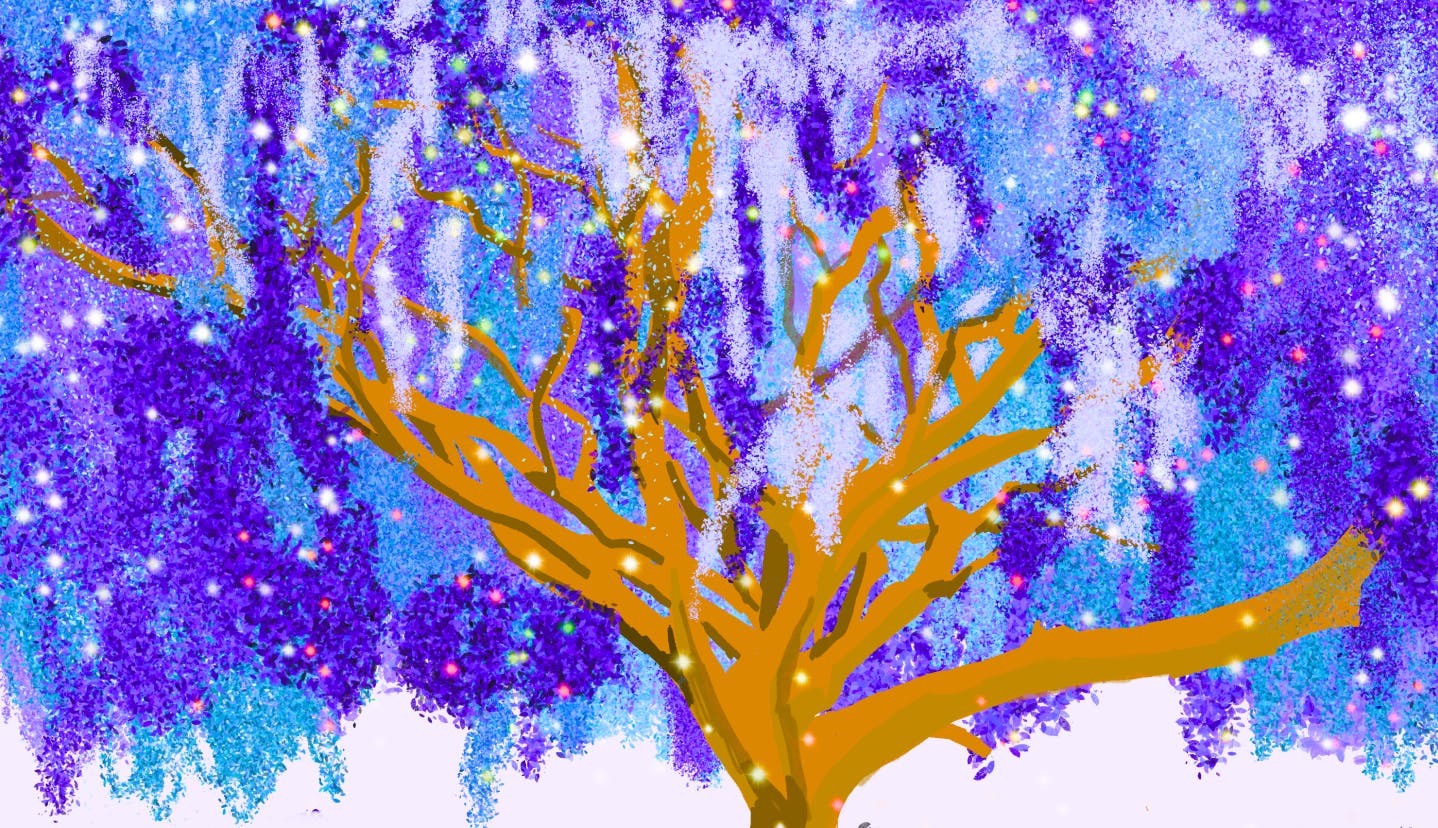 What's in a name? The meaning behind Faye
Back
Faye is the new kid on the insurance block, harnessing the magic of exploring the world, and pouring that feel-good fairy dust into a sleepy space. In an ecosystem synonymous with paperwork, lengthy claims processes, by the book agents and chasing reimbursements, Faye is turning travel insurance on its head to make it truly person-first.

We're here to shake things up - and our name is only the beginning.
Faye, the name
With roots in both the Middle English word meaning 'fairy,' and the Old French word for 'loyalty,' Faye is a name filled with a storied promise that our team is upholding to ensure travelers are well cared for while on the road. 

For the Faye team - travelers' fairy godmothers of sorts - there's no destination too far and no trouble too tricky. 

In short, the moniker Faye embodies our team doing things much differently and is an ode to our travel enthusiast co-founders who know exactly how to elevate any adventure. Whether it be understanding how to navigate the quickest route to each airport lounge, achieve an upgrade or the best tool to track flights with - they're the ones we thought of when building this product. Why? Because being well-informed and well taken care of throughout any journey gives travelers the confidence to roam bravely. And that's what we want travelers to feel when they're traveling with Faye.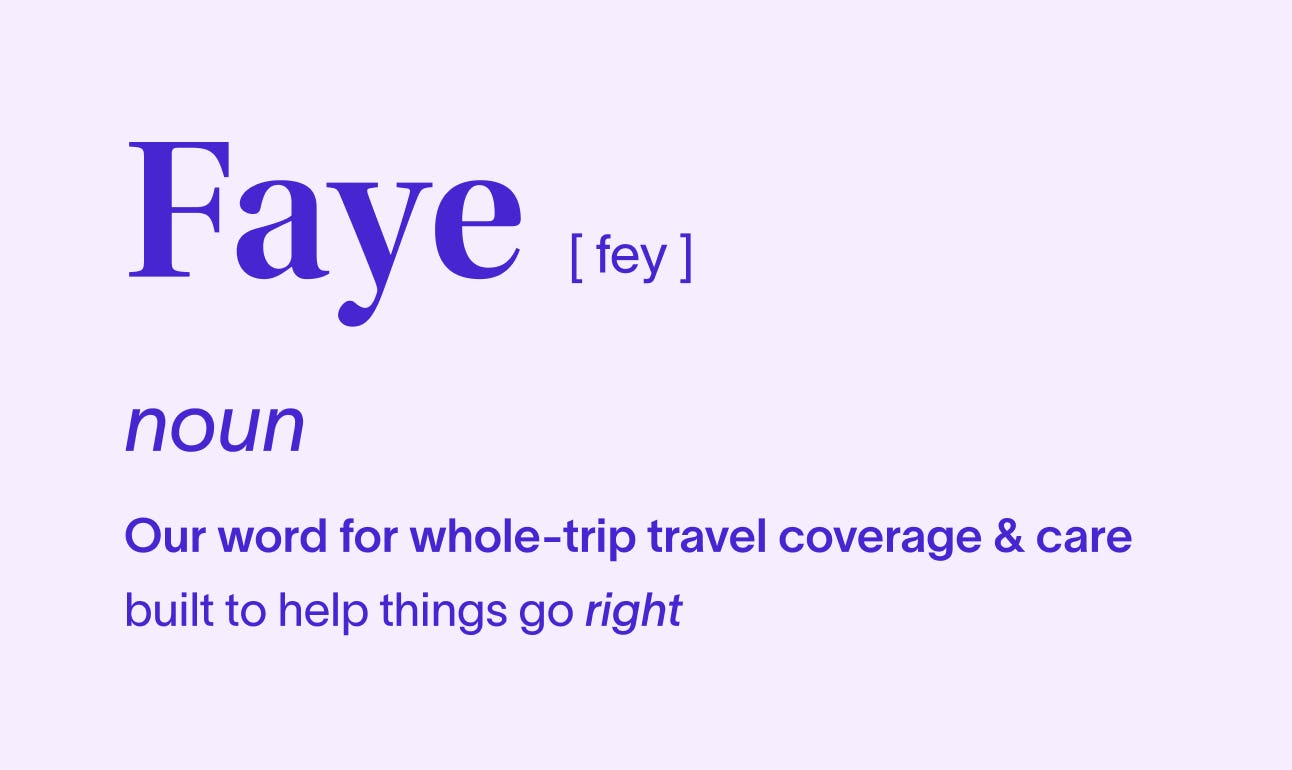 The Faye way
Faye is designed to bring out the best in every journey, adding to the fairytale-like magic we hope to experience during our travels, thanks to faster, smarter technology and a customer experience team that provides around-the-clock proactive assistance.

The days of treating travel insurance solely as a reimbursement service are over. Consumers' expectations have risen and their booking habits have evolved; their high intent to travel safely and smartly is coupled with the desire to receive advice and assistance when they need it most. That's why our team believes in going above and beyond to make travel more enjoyable and less worrisome. This means an app where you can do it all sans any paperwork - from purchasing plans to submitting claims to receiving quick reimbursements. 

Insurance with no paperwork - might as well be magic, right?

With that said, it's probably no surprise that our top five values as a company are:
Have a traveler-first mentality
Be open and transparent 
Life's an adventure (as is building a startup!)
Take responsibility and be accountable 
Be worthy of travelers' trust
These values are the backbone that launched Faye, and we've got big plans - and promises - for the future. 

We will continue to adapt to ever changing travelers' needs and meet your high expectations. We will work hard to unravel the preconceived notions surrounding travel insurance to create a new standard. We'll be our travelers' trusted advisors, true companions and protectors - even before they leave home. And we'll always try to make it easy, with technology that goes where you go and a team that works 24/7 to help things go right. 

So, are you ready for the adventures ahead with Faye?