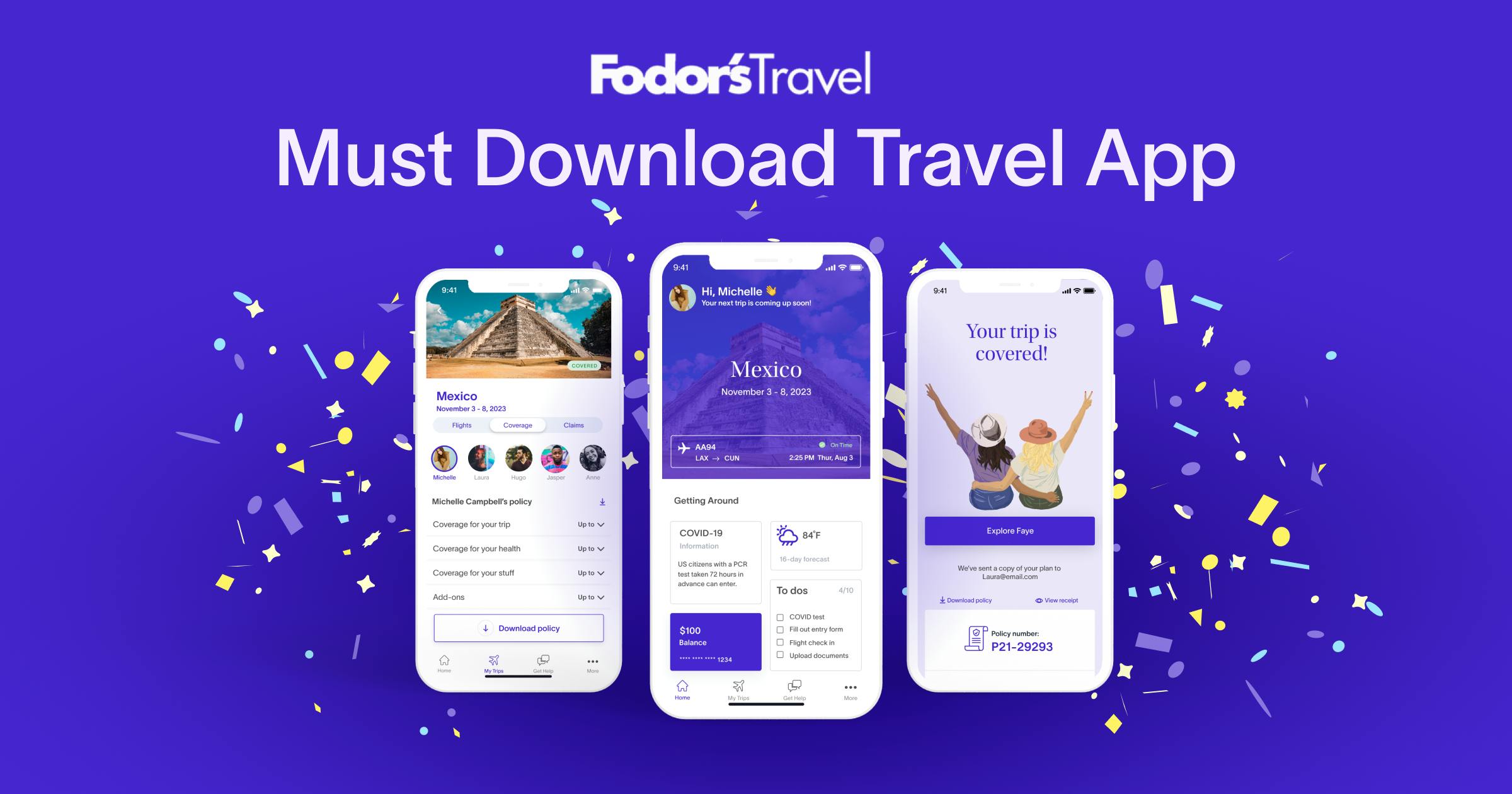 Faye is named a must download travel app of the season!
Back
On April 6th we pushed Faye live, making our travel coverage and care available to the world. And in just 3 short but mighty months, I'm excited to announce that we've been named one of the must-download apps of 2022 by Fodor's travel!

So, how'd we get here?
We started from scratch with a digital product that's person-first - standing out in a space dominated by legacy players. Our app lets travelers do it all - get their adventures covered, file claims, receive real-time alerts on their itinerary, and speak to our travel assistant experts 24/7. 

Speaking of, we put top-notch customer service at the top of our priority list. And it shows. This has already resulted in customers returning to protect another adventure with Faye and consistent 5-star feedback which we've worked tirelessly to achieve. We pride ourselves on being an insurance company doing things differently - that means we want to speak with our customers and are easy to get a hold of around the clock. 

A few pieces of feedback that makes our team proud:
"No nonsense, down to earth, easy to use. " - Robert
"It's about time that there was a travel insurance that provides complete coverage for my travels, takes minutes to sign-up for AND has an app to monitor details of my travel." - Bonni
"Faye has really raised the bar when it comes to travel insurance. The simple process of not just getting a quote, but purchasing a plan is seamless. This app is a traveler's dream. I was also able to use the chat feature and get additional support and answers to my questions. The app even has a digital payment card so in the event of a claim I wouldn't have to wait until I get home to file my claim." - Tony
And ultimately, we made our offering comprehensive and clear. 

This may seem simple, but the travel insurance ecosystem is chock-full of anything but. 

Our purchase process doesn't include confusing, fancy-named packages that leave travelers confused. And our website content is written thoughtfully, to transparently showcase how our protection covers you, including when it comes to multiple scenarios related to COVID-19.

What's next?
In short - a lot. 

We're excited to release new add-ons to our coverage so travelers can continue to customize Faye protection to fit their trip needs. From telemedicine to vacation rental damage protection to adventure & extreme sports, Faye will be able to go the distance to protect any type of trip - for those who prefer staying in Airbnbs with their families to thrill-seeking bungee jumpers. 

You'll also start to see Faye in more places as we partner with the best in the business who put the consumer experience above making a sale. 

Thank you to those who have trusted us to cover and care for you during your adventures thus far, and if you're booking a trip soon and choose Faye to protect it, I'd love to hear your feedback!